How are Glamping Pods different to Yurts, Tents or Wagons?
Created by Calum Published on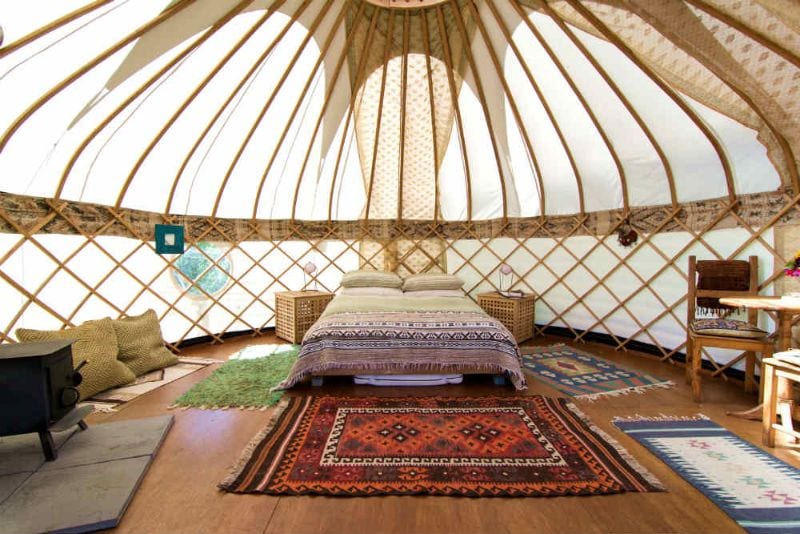 Are you are thinking of starting a glamping business and wondering what kind of units to offer on your site. Camping has come a long way since it meant sleeping in a tiny tent, hoping desperately the rain would stop and the wind would stop blowing. These days there are many alternatives, offering a great deal more weather security, yet still giving that magical sense of connection to nature. Let's look at some of them and compare, to help you choose which is best for your site.
There is a lot to know about glamping before you get started, let's start with pods. Glamping Pods are permanently constructed wooden shelters, often with a distinctive shape, rather like an upturned boat. Being wooden, and with a weatherproof roof, they offer considerably more weather robustness than tents, yet blend well into the landscape.
They can be very basic, with nothing more than a floor, and a door to keep the weather out. Or, at the other extreme, they could be fully equipped with beds in bedrooms, washing and toilet facilities, and small kitchens. Of course, many different types of glamping pods exist using different levels of facilities. Some may have wood burner stoves for warmth.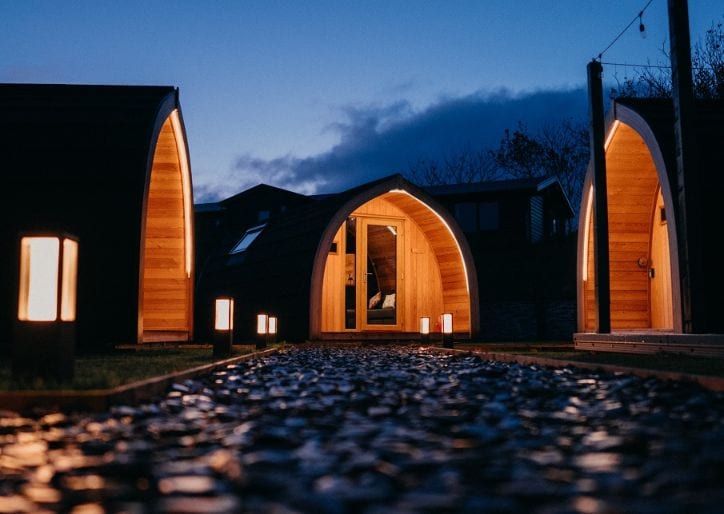 Yurts are large, usually circular tents, based on a wooden frame with canvas walls and roof. They will have a wooden floor. Historically they come from Mongolia, so are well designed to cope with extreme weather conditions.
Usually, they are provided with some fitments, including beds, and possibly washing facilities. Some of them have clear domes in their roofs to allow seeing the sky. They may also have wood-burning stoves to help keep warm. They are usually big enough to accommodate a family.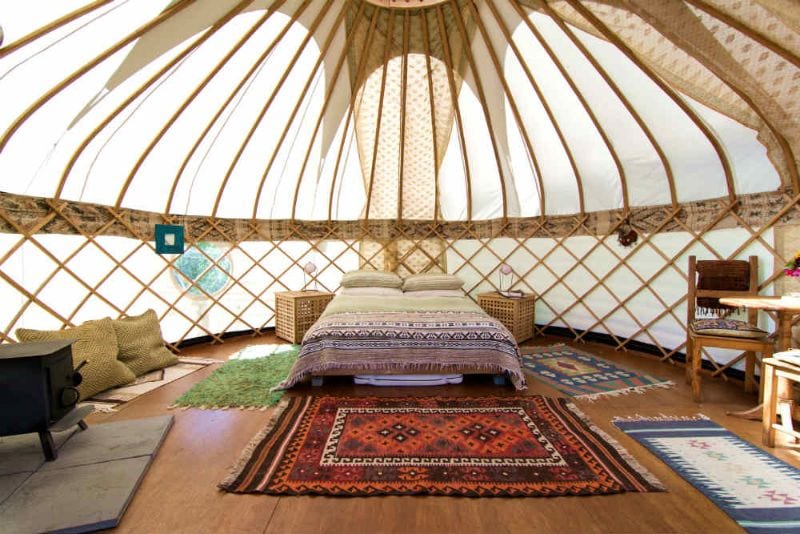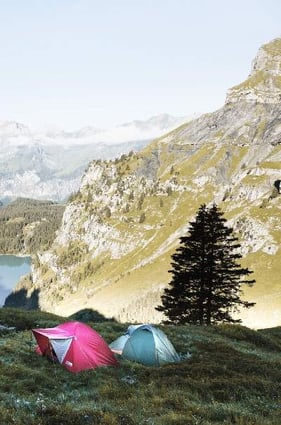 The word "tents" cover a huge range of sizes and types of structure, from the tiny one-person climbing tent to the huge circus "big top" tent.
In the context of glamping, the term usually refers to what are known as safari tents. These are quite large, and effectively like small bungalows with canvas walls and roofs. They come with fully equipped kitchens, bathrooms, and bedrooms.
Sometimes bell tents – round canvas tents with a single central pole – are offered on glamping site, as are tipis and wigwams – conical-shaped tents of North American origin. Whichever type you choose the guest does not have to erect them – they are permanently in place.
Wagons too pick up on a historical theme, deriving from traditional gypsy caravans. These are relatively small, perhaps accommodating 2 – 3 people, and usually have a barrel-shaped roof. Although they are on wheels, and historically would have travelled, the modern ones are in fixed locations and the wheels are only decorative. With quite a high deck these need a set of steps to provide access, so may be more difficult for people with impaired mobility. They might be the right size for a couple to use.


Which Style is Best for Your Glamping Site?
Each of the options above have their own attractions. Safari tents are quite large, and likely to appeal to larger families or groups, and therefore will be expensive both to construct and for the guest. Their cousins, tipis and wigwams, perhaps will appeal to those who have a smaller budget and want the under-canvas experience.
Wagons by their nature can only appeal to couples, or very small groups, and are not so easy to access, so are difficult for those who are less mobile.
Yurts again appeal to under-canvas users, but their large open round space may not be ideal for some users.
Glamping pods have the advantage of being very variable in scale, and therefore appeal to different guest groups.
With proper site planning they can be very accessible, and understanding if you need planning permission can help you get started. They can be offered with a wide range of equipment level, appealing to many budget levels.
You can decide what mixture of size and fit-out are best for your site and intended guests.