How Much Money Do Glamping Businesses Make? – Glamping Site Feasibility
Created by Calum Published on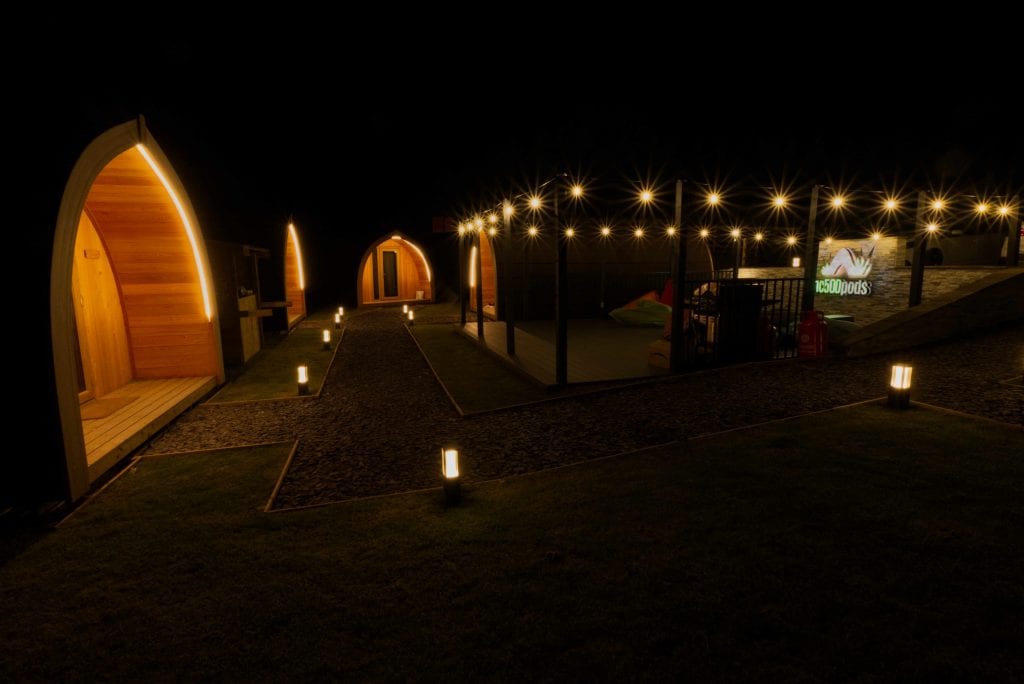 Glamping Site Feasibility

Glamping is a concept that is spreading at a very high rate throughout the UK. With more people than ever before considering starting a glamping business, we thought we would take some time to consider how much money a glamping business actually makes. We have already established that glamping is well and truly here to stay. Now we take a deep dive into the financial aspects, considering the income and outgoings of glamping sites. As we design and own glamping sites, we would like to think we are best placed to complete this analysis.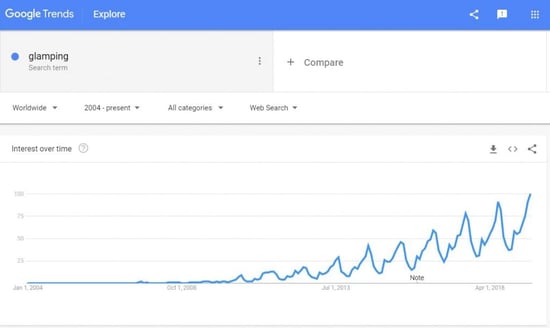 Glamping is so popular that demand far outweighs supply. It can be seen from the the graph above that glamping has grown in popularity year on year, this is a good indication that glamping businesses could make a reasonable amount of money. Location is important when it comes to making money from a glamping business. As can be seen in the information below, if you're anywhere in the UK or Ireland you should do well.
What are the Outgoings of a Glamping Business in the UK?
In fairness, glamping businesses generally don't spend too much money. A lot of these can be very dependent on the level of pod, hut or yurt you have. For example, electricity will cost almost nothing in a yurt with no heating but it can get expensive in a pod with electric heating. The monthly ongoing costs that a glamping site will incur are:
Cleaning Costs
Electricity
Water
Internet
General Maintenance
A (very) general rule of thumb is that a pod should cost around £250-500 per month to run for all of the above. This money can go up or down dependent on the input of the glamping business owner, specifically in things like cleaning. If you would like some in-depth analysis of your glamping site specifically, have a look at our
glamping feasibility study
which will answer this and every other glamping question you may have. Glamping ideas –
Do I Need Planning Permission for Glamping Pods
?
What is the Income of a Glamping Business in the UK?
Similar to the outgoings, the income of a glamping business varies greatly from site to site. Due to this, we will consider a glamping site similar to
North Coast 500 Pods
, which happens to be the
best glamping site in Scotland
. Of course income is the biggest determinant to how much money a glamping business makes. In the down season, glamping pods generally command very little money. This is more than made up for during the high season, however. In addition to this, 'high seasons' are wider than ever just now, stretching from April until October! Generally you can expect a glamping pod of a level similar to
North Coast 500 Pods
to take in around £750 per pod per month in the low season. In the high season however, each pod could be expected to command £4000. This is in stark contrast to the £250-500 per month they take to run!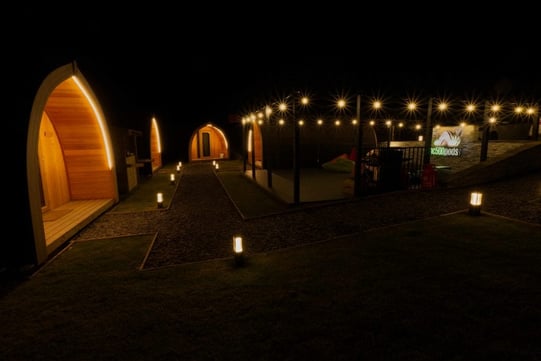 Cashflow - How Much Money Does a Glamping Business Actually Make?

Anyone who knows about business, knows cashflow is the most important thing! We will only look at cashflow in very high level at this moment in time, however for further analysis into cashflow at your proposed site specifically, have a look at our glamping feasibility study.
Going by the above examples, a site can cost from £250-500 per month to run and takes in £750-4000 per month depending on seasonality. This leaves us with a monthly cashflow (when at highest expense) of £3500 per pod per month during the 7 months of high season. If a site had 6 pods for example, it would cashflow around £21,000 per month in these high months. That is £147,000 in profit for half the year alone, meaning the site could close the rest of the year and still make fantastic money year round.