5 Top Tips for Starting a Glamping Business
Created by Calum Published on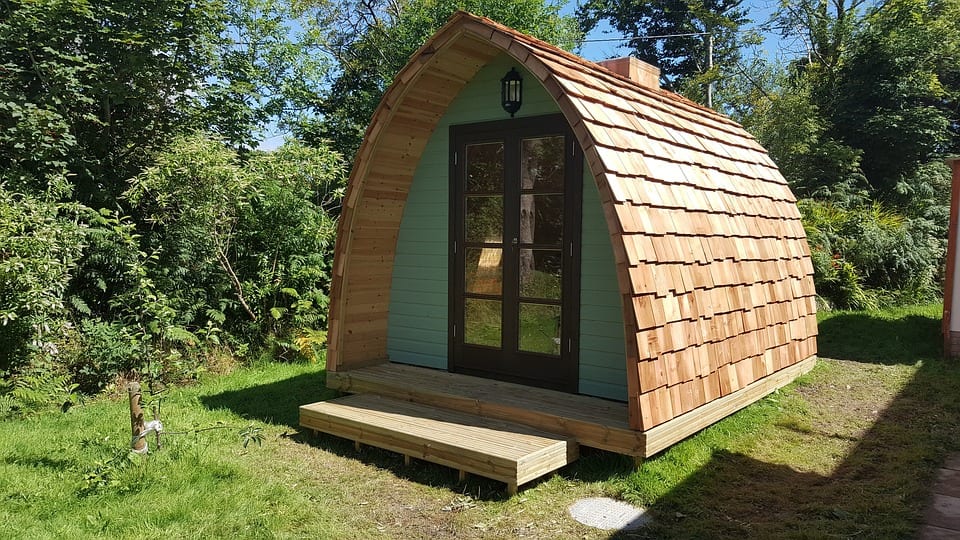 Starting a glamping business can be a stressful and difficult venture from conception to completion. If starting a glamping business seems daunting and you're not entirely sure how to go about it well, this blog could be perfect for you to read. We'll give you some top tips to get your glamping business up and running smoothly.
Finding the right land to host your glamping site is one of the first steps to take when setting up a glamping business. The location of your glamping site is vital, it could make or break the success of your glamping business. You need a location that is big enough for the type and quantity of glamping pods that you are wanting on your site without the pods being cramped together.
Another important aspect of your location is its accessibility. It needs to be relatively easy for people to find and easy to access. As well as being appropriate, spacious and accessible, choosing a location with a great view can be a big advantage to your business!
Find the Right Glamping Pod Manufacturer
There are many glamping pods manufacturers you could go with to provide you with your ideal pods so it's important to find the right manufacturer. Can you afford them? Do they provide the pods you need at a price you can afford? Would you be happy to work with them? There are many things to consider when finding a manufacturer.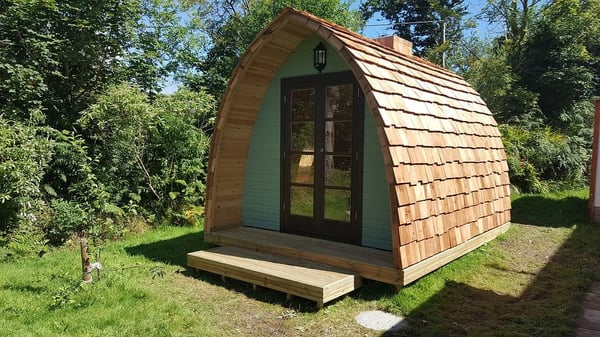 Research the Different Finance Options
With finance leasing, a finance company would purchase the glamping pod, or pods, that you, the glamping site owner, has decided on and rent it out to you. This does mean as the glamping site owner, you don't own the glamping pods the finance leasing company does.
This is a hire agreement on a fixed-term basis. With hire purchase treats you as the owner of the glamping pods and it will appear on the asset register. Doing it this way means making monthly payments over the agreed term.
The cheapest form of financing is getting a loan from the bank and probably the easiest as most likely you know how bank loans work.
Similar to a bank loan, a commercial loan is normally used in addition to a bank facility. Aspects of the loan are negotiable, however, it is usually more expensive than a general bank loan.
Conduct a Feasibility Study
Conducting a feasibility study can provide many benefits for building your glamping business. A feasibility study is an analysis looking at all the factors of starting up a business, including going through the practicalities involved in a project in order to calculate its potential success.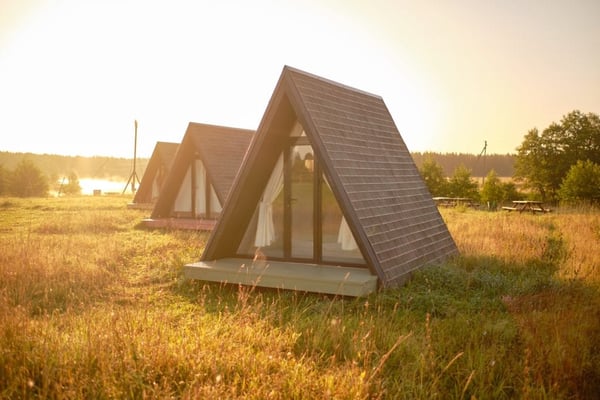 A feasibility study can give you an outlook on the demand of the glamping site. This is an insight that could really help with your investment decisions. Having a high demand for the location of your glamping site means you could heavily invest but if the demand is particularly low a heavy investment could result in a large loss so knowing demands can be vital. One of the biggest advantages of a feasibility study is it can calculate one of the most important aspects of any business, cashflow.
Conducting a study can estimate your income and you can use this to increase your profits. The study can also help you to optimise your site build by working out the best type of glamping pod for your site. This can then enable you to see what the best options are for your target demographic and layout for your site.
Nowadays, most people buy holidays online so it's important they can find you online when searching for glamping holidays. Your Glamping Site website can act as your storefront so make sure it's inviting and optimised for visitors in order to maximise your chance of getting bookings. Having a website also allows people to book anytime, anywhere and not just within your opening hours giving you a higher chance of obtaining a booking.
Starting a Glamping Business
While it can be difficult and stressful, starting a glamping business is a thrilling adventure and something you should be excited about setting up. Finding the right land, the right manufacturer, the right financing option for you, conducting a feasibility study and setting up a website are the best tips we can provide to improve your chances of a successful glamping business.