5 Tips on Getting Glamping Planning Permission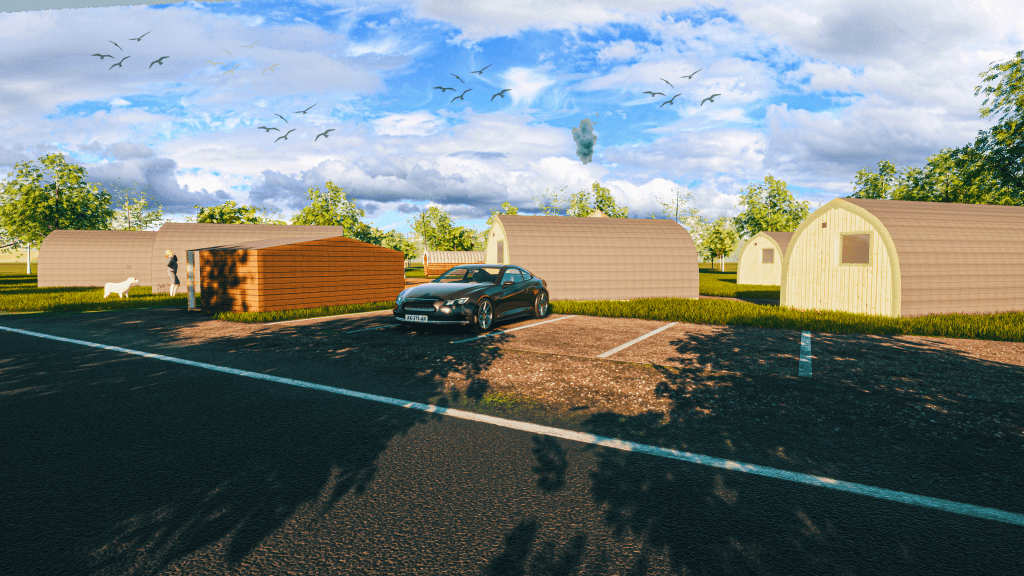 Starting a Glamping Business can be a difficult task as it is, but getting planning permission can be a whole other beast. There are many stages of planning that need to be thorough in detail and information, making it a stressful process with a lot to worry about.
However, you should not stress over planning permission, as when done correctly, you will be on your way to owning a successful glamping site. The planning permission application may take time, but the pay off is certainly worth it for your glamping business.
Let's dive into some tips on getting glamping planning permission, and what you need to look out for when completing your planning permission application.
Take Your Time With The Brief
When writing your brief, it is important to include everything that you are going to do and need beforehand. Taking time with your brief is necessary as it allows you to include as much detail as possible to prepare you for your full planning permission application.
We suggest that you complete a Glamping Feasibility Study before you start with your brief, as it will inform you on everything you need to know regarding your glamping site planning and if your land is feasible for planning permission/glamping pods.
Include a Lot of Landscaping
Landscaping is showing the council who are reading your application how the site will be finished and if any trees or hedges are going to be planted/replanted. This is to give the council an idea of how your glamping site is going to look and what will be included.
It is important to include a lot of landscaping as it shows the council that you have a good understanding of the land and what you want/don't want to include.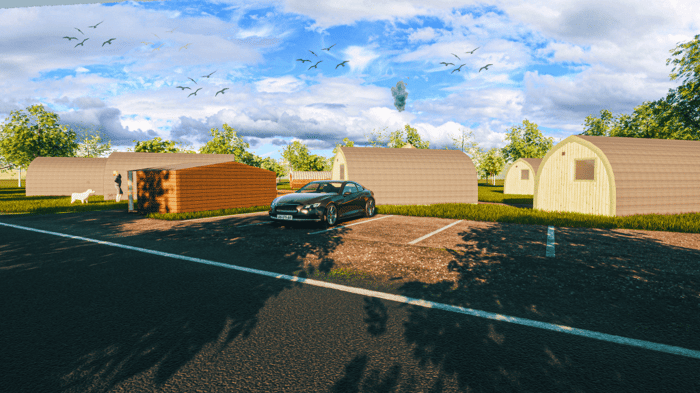 Keep in Touch With Neighbours
You may or may not have neighbours close to your glamping site land, but if you do, it is best to keep in touch with them. If they own land also, they can give you the help needed with planning permission, as they will have also completed it before
If you are planning to alter the surrounding area by planting or replanting trees/plants then it is always best to inform your neighbour as it could interfere with their property or land also.
Plan Parking and Drainage For the Maximum Possible Amount of Pods
If you are wanting parking and drainage on your glamping site (which is usually necessary) then we definitely suggest planning for more than less. Many people underestimate how successful their glamping will be and then further down the road want to expand on things such as parking or drainage.
It is best to get these things planned out as soon as possible, rather than later on down the road, so we suggest planning ahead for the maximum possible amount of pods that your site can handle.
When working on something as difficult as planning permission applications, it is always best to employ an expert who understands the industry and has an excellent success rate with approved applications. These people know what you need to include, what you don't and what will need to be done in order to get the council to accept the application.
If you haven't already done so, feel free to give us a call or contact us, as we can inform you on everything you need to know regarding planning permission and on what you need to do in order to successfully start your glamping business.