Does my Glamping Site Need Planning Permission?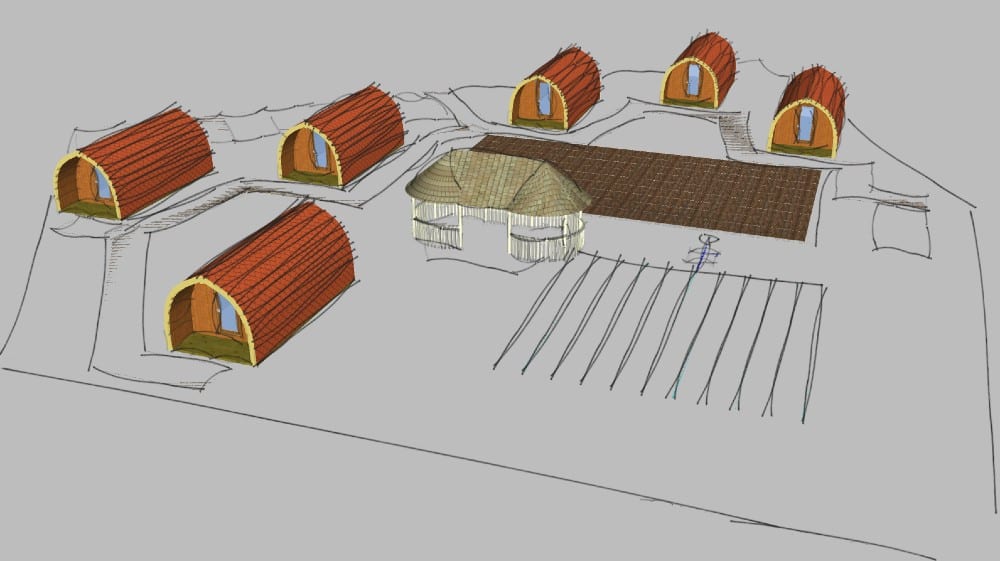 Glamping is an exciting industry to be involved with. From its humble beginnings as a modern variant of camping, it has now found success in its own right with many people trying out glamping for the first time this year.
Since the beginning of these strange times, people have been more inclined to go on holiday at home in the UK rather than abroad. This has started a boom for the glamping Industry with many taking trips to the beautiful countryside or the coast and choosing glamping pods as accommodation rather than a hotel.
This has given glamping the opportunity to flourish, and now many are starting their own glamping sites across the country. With an abundance of holiday-makers and a sudden rise of interest in glamping itself, it might be time for you to start a glamping business.
However, one obstacle in the way of your success is glamping planning permission. It can be confusing determining if your glamping site needs planning permission, and how to get it if needed. In this article, we are going to discuss planning permission and decide if your glamping site needs it or not.
Will I Need Planning Permission?
To determine if you need planning permission, you need to go over a few things first. It is better to discuss when you won't need planning permission, rather than if you do. There are two main groups of people who will not need planning permission:


Glamping Pods for Gardens
If you are wanting a glamping pod for your garden, then you most likely will not need planning permission. However, there are a few restrictions that you need to take into consideration first though, which can change the outcome of this.
Your glamping pod must not:
Be over 2.5m in height

Block light into neighbouring properties

Obstruct neighbouring properties windows or doors

Take up more than 50% of the total garden space


If your glamping pod does any of the above, then you will probably need planning permission. Not to worry, as there are many articles and guides on our website that can explain the planning permission process and how to complete your application successfully.
Glamping Pods That Are Temporary
If you are planning to have glamping pods that are temporary, for whatever reason, then you most likely will not need planning permission. This is because you will most likely not need the services such as electricity or water if it is a temporary pod. If you are wanting services like this, then you will most likely need planning permission.
So Will I Need Planning Permission?
If you have considered the points above, and they do not apply to you, then your glamping site will probably need planning permission. This means that you are going to need to submit a planning permission application to the local council of the glamping site for approval.
This may seem like a daunting task at first, but there are many sources online available on the internet for you to learn about the process and what you will need to include in the application. This will help you in completing a successful application that does not need to be resubmitted.
Do You Need Help With The Planning Permission Process?
If you are new to glamping, it is necessary that you get the right guidance and help throughout the planning permission process. It is a hard task getting everything done for your application, but is necessary to get permission to use your glamping site for the pods that you have in mind.
If you haven't already done so, give our free guide on glamping planning permission a read, as it will give you all the information that is needed to successfully complete your planning permission application and start working on your glamping site as soon as possible.