Is Glamping Profitable In North America?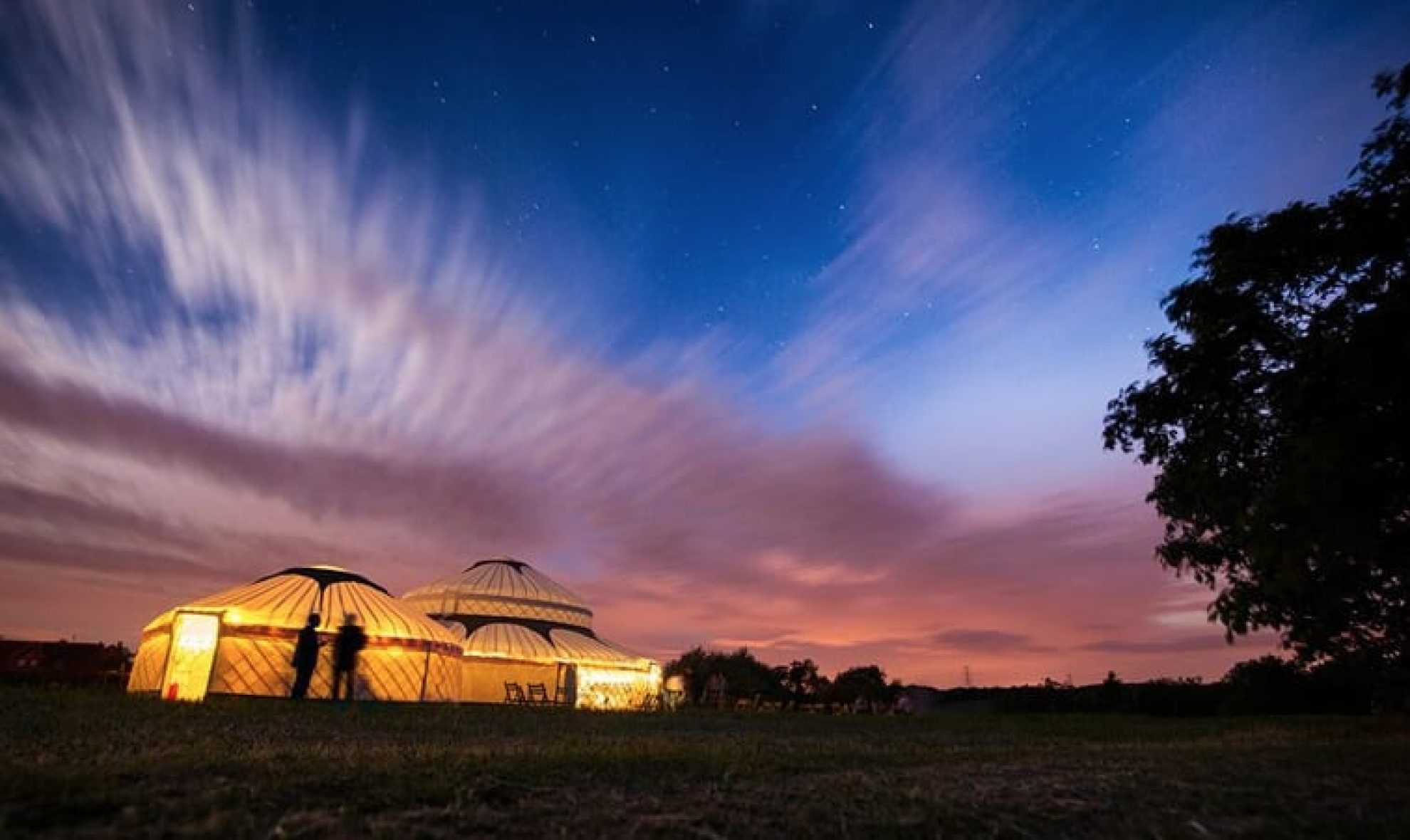 Is glamping profitable? It's the first question most people ask themselves when figuring out how to start a glamping business in the US or Canada.
The answer is yes. Immensely so.
But only if you do things right.
You have to treat glamping as a business, and not just a fun hobby. It requires serious due diligence, financial planning and good old-fashioned determination. Do things right, and the rewards are huge.
But how huge?
Today, we'll break down just how profitable a glamping business can be.
Step 1 - Calculate Your Setup Costs
Though not directly related to year-on-year profitability, you should always start with glamping startup costs when assessing the financial viability of your glamping business. Without it, you can't calculate your return on investment, which is a particularly important metric if you require external funding for your project.
The best way to ascertain glamping startup costs is to commission a bespoke feasibility study, which will analyse your project in great depth to give you accurate cost, revenue and profit projections.
If you want to do it yourself, you can gain a rough idea by reaching out to contractors and suppliers to get quotes for individual aspects of the setup process. The issue is, you're going to have to make a lot of phone calls!
Costs to consider include:
Buying land - The cost of this can obviously vary hugely. Raw land is generally cheaper to buy outright, but you'll likely have to invest heavily in infrastructure and surveys to make it suitable for a glamping development. You might actually save money in the long run with a property that has utilities ready to go.
Buying glamping structures - Whether you choose glampings tents, yurts, domes, pods or anything in between, glamping unit acquisition can take up a sizeable chunk of your budget. The more permanent and weather-resistant the structure, the more it tends to cost. We did a breakdown of the different types of glamping units and their associated costs in our guide on how to start a glamping business, as well as our Glamping Structure Buying Guide.
Groundworks - You'll have to bring in contractors to make sure the property is ready for a glamping site to be built upon it. This may involve levelling out surfaces, re-laying grass, planting trees, etc.
Utilities - This may not be necessary if you're creating an off-grid retreat, but most people want water and electricity when they book a glamping trip. Depending on the layout of your property, making sure your glamping units have water and electricity supplies may be your biggest expense.
Ensuring vehicular access - You'll need to provide a place for your guests to access the site and park their cars. Your property may already have a suitable access route, but you'll almost certainly need to add additional parking spaces.
Unique selling points - USPs are the little things that set your site apart from the competition. Hot tubs, saunas, fire pits, etc. It's pretty easy to get quotes for these.
Online setup - An investment in an attractive website that generates bookings is a must for long-term glamping success. Without it, you'll be paying Airbnb unnecessary commissions forevermore.
Additional fees, e.g. consultants and surveys. It's important to have experts by your side when going through a process as complex as starting a glamping business, and they don't come free. You'll also have to factor in any land surveys that you may be required to conduct, as well as permit application fees payable to your county.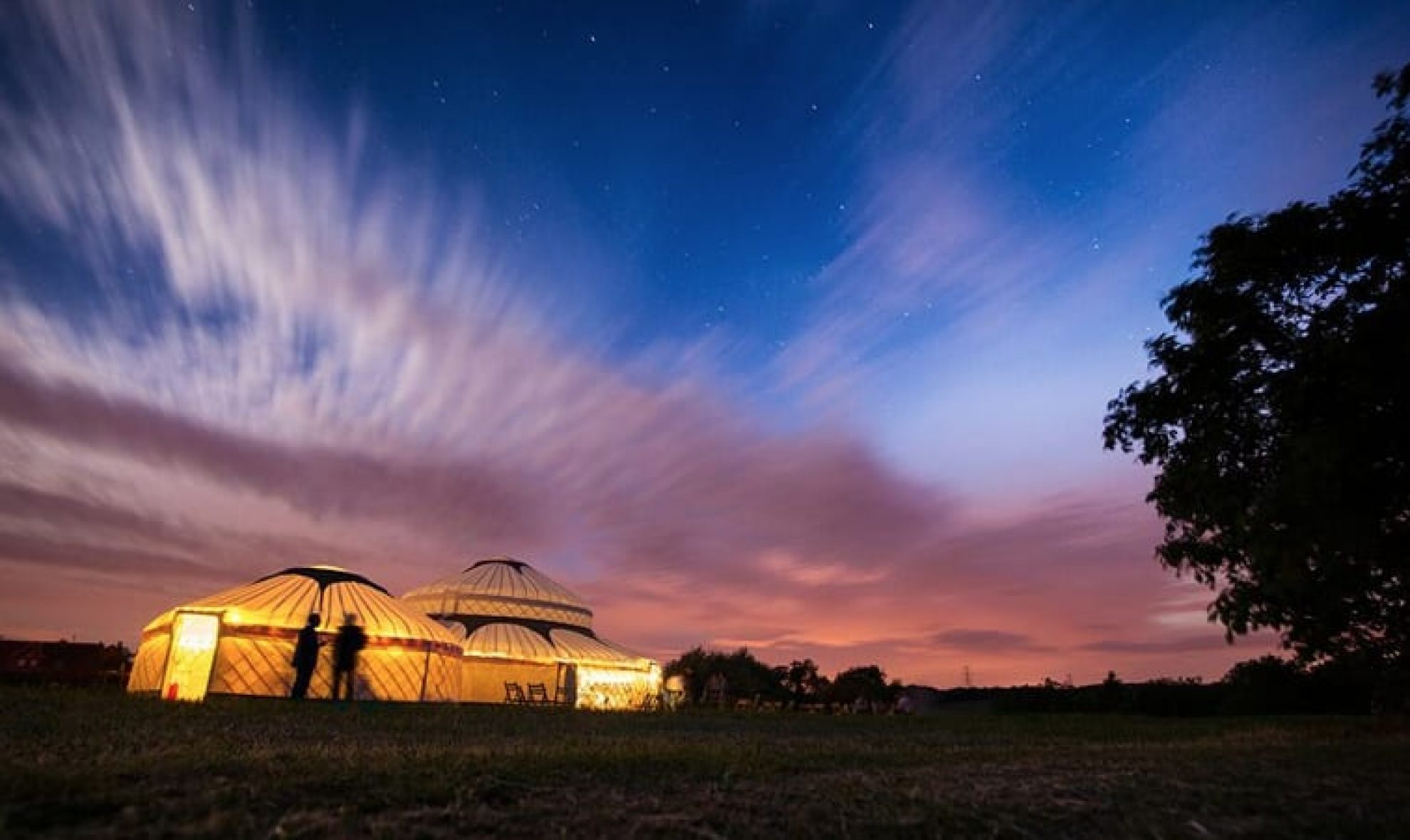 Let's say you want to start a glamping business in Tennessee, consisting of 10 yurts. You already own the land, but you need to do some work on the property to ensure it's ready for a full site, e.g. groundworks, parking lot extension, etc. You also need to buy the yurts and kit them out with beds, desks, kitchenettes, etc.
A reasonable cost estimate for all of this would be around $800,000. Your costs could be much higher or lower depending on site layout and how many additional amenities you want to include, but let's use this figure for now.
Step 2 - Estimate Your Operating Costs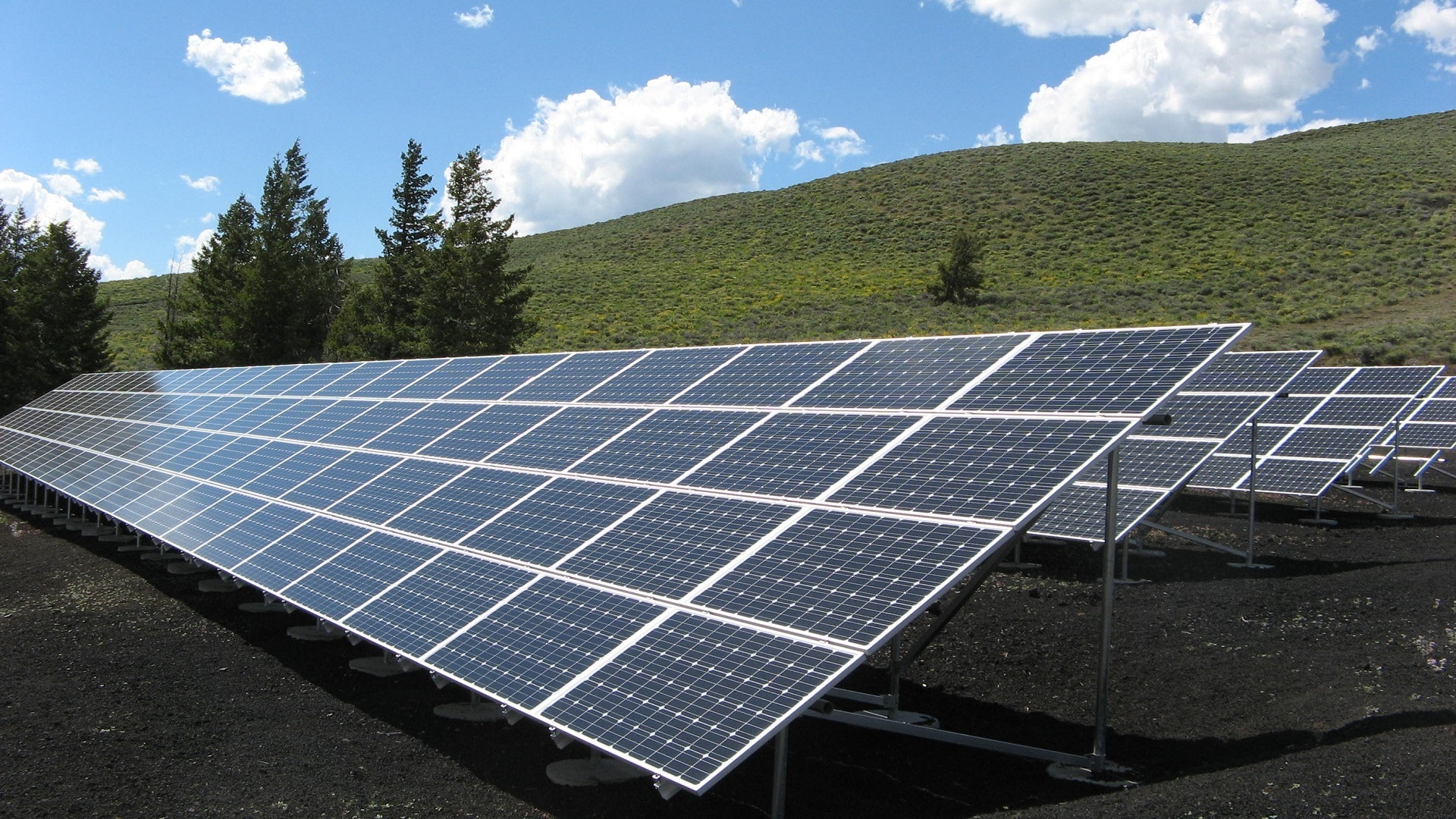 Glamping operating costs will vary significantly depending on the style of your site. If you intend to operate a smaller "Ma and Pa" site, you probably won't need to incorporate staff costs or management fees into your projections. If, however, you plan on building a glamping resort with dozens of individual sites, payroll costs will naturally be high.
Below are the typical operating costs for a glamping business:
Utilities, e.g. water and power
Staff costs
Management fees (if using a third-party management company)
Cleaning and laundry (if outsourced)
Consumables
Administrative expenses, e.g. accounting
Marketing costs
Repairs and maintenance
Insurance
Taxes
Let's assume all of the above adds up to $150,000 per year.
Step 3 - Project Your Revenue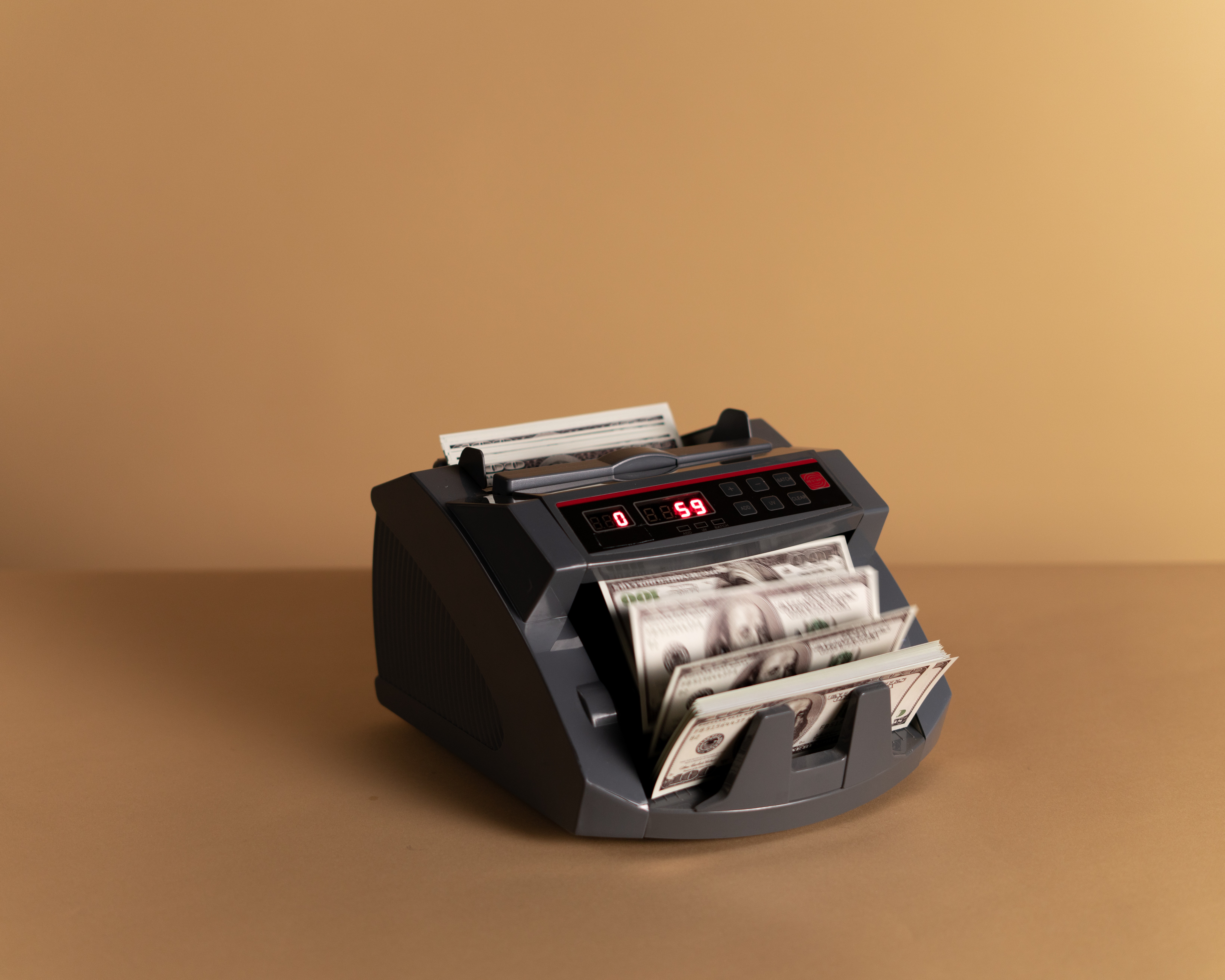 This is actually much easier than estimating glamping startup and operating costs. All you need to know is how many glamping units will be on your site, how much you'll charge per night, how many days per year you'll be open and how full your site will be (we call this the occupancy rate).
The rest is just simple maths:
Number of units X Average nightly rate X Days open per year X Occupancy rate
Let's assume you charge $200 per night and have a year-round occupancy rate of 60%. To calculate your revenue, you run the numbers as follows:
10 X 200 X 365 X 0.6 = $438,000 revenue per year.
Obviously, just plucking numbers from the sky like this won't convince investors that your idea is worth investing in. You'll need to justify those numbers by identifying the going nightly rate and occupancy rate for sites in your area and comparing it to your proposition. The best way of doing this is by commissioning a feasibility study.
Now onto the ultimate question - will your glamping site be profitable?
Step 4 - Calculate Your Glamping Business' Net Income and ROI
Calculating net income (which is essentially operating profit) is easy once you know your operating costs and revenue. Simply subtract the former from the latter. In our case:
$438,000 - $150,000 = $288,000 annual net income
Now let's calculate the return on the original investment after Year 1:
$288,000 / $800,000 = 36% ROI.
If you were to continue with $200 per night at 60% occupancy, your investment would be repaid within 3 years!
Final Thoughts
It's obvious glamping can be extremely lucrative if you do things right.
However, that's a BIG "if". We've heard horror stories of people diving headfirst into starting their glamping business and losing their life savings, simply because they didn't seek expert advice.
Glampitect are the turnkey solution for starting a glamping business in the US and Canada. We'll guide you through the process, making sure you don't become one of those horror stories. We own two sites of our own, and have set up more than 20 for our clients, with many more in the pipeline.
You can now book a free consultation with one of our experts to get your glamping plans started.