The Glamping Show 2022 - When Is It, Where Is It and Who's Exhibiting?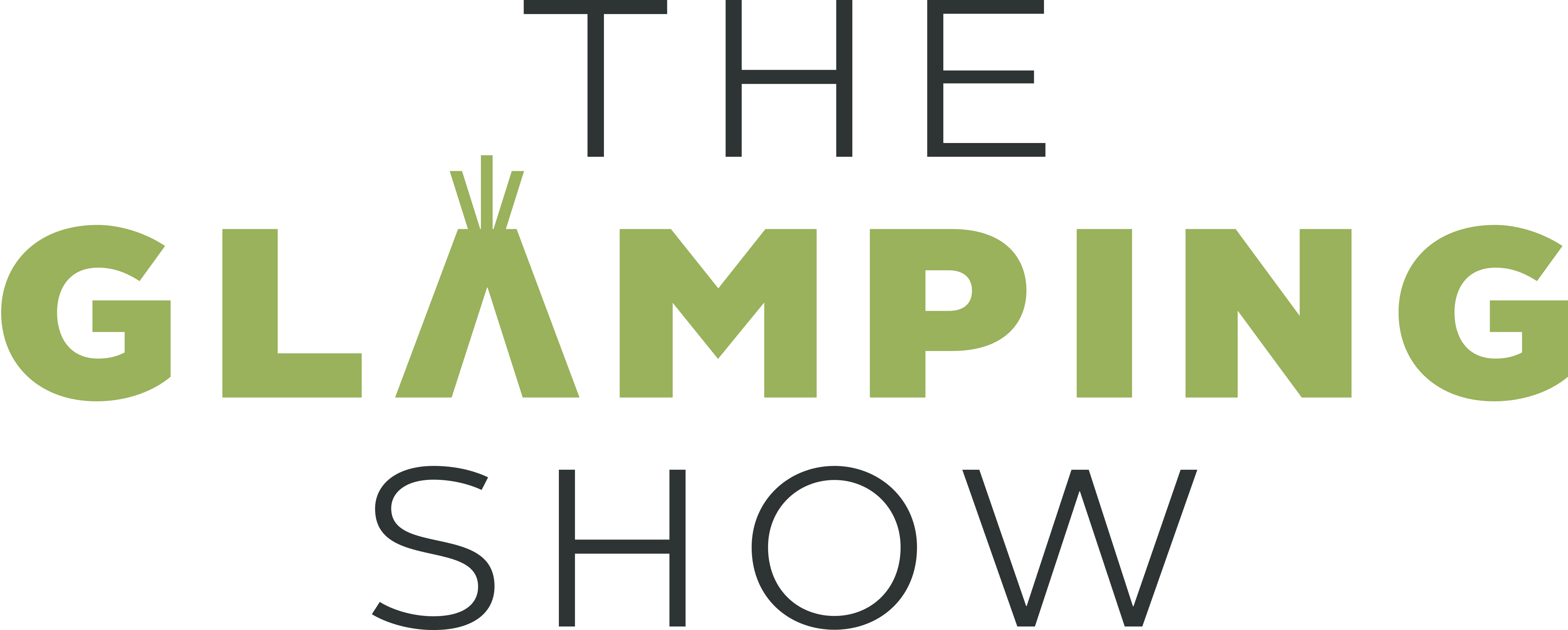 The UK's premier glamping event is just around the corner once again. With dozens of glamping manufacturers, consultants and suppliers exhibiting, The Glamping Show UK 2022 is a must-attend for anyone thinking of starting a glamping business.
What Is The UK Glamping Show?
The Glamping Show is the ultimate trade show for those looking to get into the glamping industry. Thousands of people attend every year to check out the latest glamping pods, ask experts for advice on starting their UK glamping business and pick up fire pits and other supplies.
Every year, visitors arrive intrigued and leave inspired by the possibilities available to them. If you've had even the tiniest thought about starting a glamping business, you need to head down.
Tickets are completely free and are available here.
When Is The Glamping Show UK 2022?
This year's edition of The Glamping Show is taking place over three days:
Thursday 15th September: 09:30-17:30
Friday 16th September: 09:30-17:30
Saturday 17th September: 09:30-16:00
Where Is The Glamping Show 2022?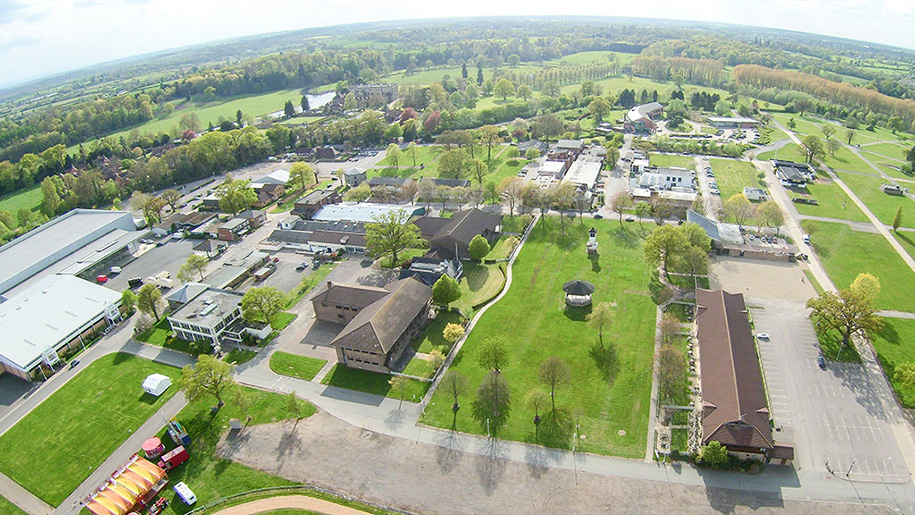 The show is taking place in Coventry, at the NAEC Stoneleigh. For directions, click here.
This is the first year where guests can stay on-site overnight, with the organisers offering camping options here.
Who Are the Glamping Show Exhibitors This Year?
All the big names are at this year's show, including:
Lune Valley Pods – Renowned glamping pod manufacturers
Canopy and Stars – Bespoke glamping listing website
Clear Sky Safari – Luxury canvas lodge distributors
Enchanted Creations – Experiential glamping creators
Naked Flame Eco-Tubs – Luxury hot tub providers
Trudomes – World-class geodesic dome manufacturers
Glampitect at The Glamping Show 2022
After a huge show in 2021, Glampitect are back with two stands in 2022. You can catch us at Stands 105 and 230: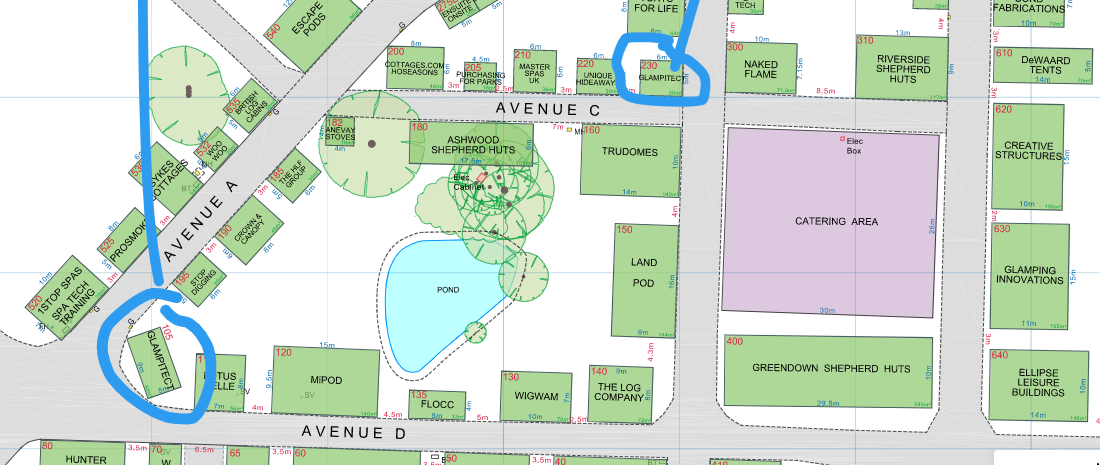 Exclusively for those attending the show, we're offering a special discount on our glamping feasibility studies. For just £297 + VAT (down from £497 + VAT), you'll gain a thorough understanding of the following:
How likely you are to acquire planning permission for your glamping project
Any constructions issues you may have
Who your competitors are and how much they charge per night
How much you should be charging per night
How much your site will cost to set up
Your site's operating costs
Your site's revenue and profit projections
How long it will take you to repay your original investment
Suitable manufacturers for your project
Actionable next steps