The Glamping Pre-Planning Application - What Is It, and Should You Use It?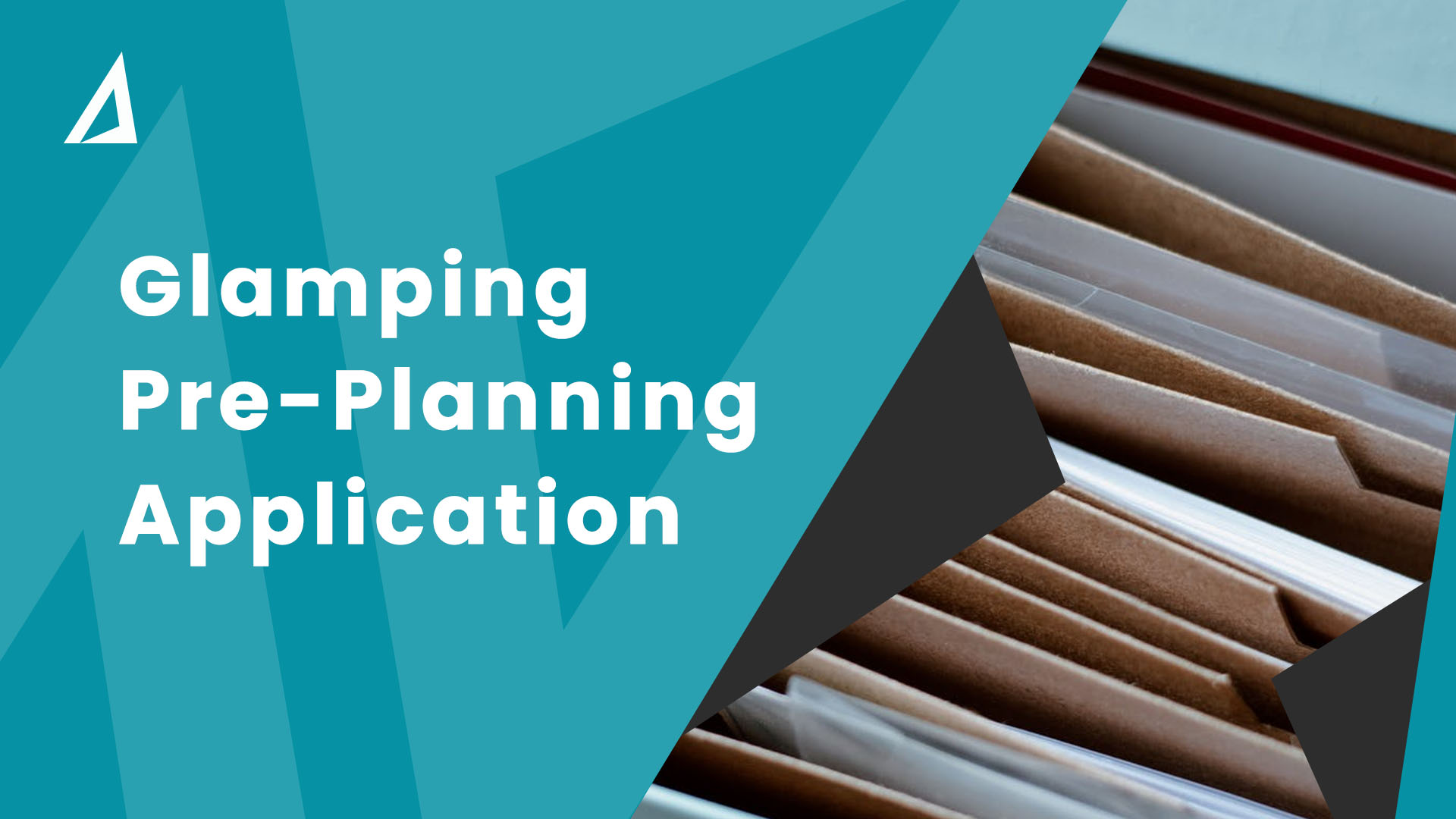 Applying for planning permission for your glamping site is the trickiest part of starting a glamping business in the UK. It's where a lot of glamping dreams die. But what if we told you you could make the process easier?
Introducing the pre-planning application.
What Is a Glamping Pre-Planning Application?
Despite the name, a pre-planning application is less of a formal application and more of an advice service. You submit some drawings and details of your plans to your local council, and they'll give you feedback on your chances of acquiring planning permission for your glamping business when you eventually lodge a full planning application.
There's no approval or refusal with a pre-application - it's all advice. The feedback you receive can then be used in developing your full planning application, which is where you formally submit your plans to the council for approval/refusal.
For example, if the plans you submit in your pre-app show your glamping pods in an area of the site that's prone to flooding, your council might suggest that you're unlikely to acquire planning approval with your current site layout and advise you to put your pods in a different location.
That's just one basic example. Responses might also include assessments of whether your proposal would align with the council's planning policy; whether your access road is suitable; and indications of how the council has dealt with planning applications for similar projects in the past. Of course, you can get all of this from a Glampitect Feasibility Study, but sometimes it's good to hear from the council directly.
What Should You Include In a Glamping Pre-Planning Application?
The more information you include, the better.
If you submit a couple of amateurish drawings with little supporting information, the council will have very little to go off. This will give their feedback limited value, as it won't be bespoke to your project. The more details you include, and the more specific questions you ask, the more specific the council will be in its advice.
For example, a Glampitect Feasibility Study might have flagged your council's sustainability policy as being problematic for your application. As part of your pre-application, you would reference this and ask for the council's feedback on this issue. The response you receive should allow you to adjust your plans if necessary before lodging a full application.
As to what you should submit, here's what's typically included in a Glampitect pre-planning application:
Location plan - This shows the extent of both land ownership and the development
Proposed layout drawing - A 2D overhead of the site, including the layout and orientation of the pods, road access, parking, footpaths, etc.
Design & access statement - This is an approx. 2,000-word written statement, detailing the concept and layout of the site, including information on the surrounding location, access, intended use, landscaping, build phases and more
Technical drawings of the glamping units, including information on floorplans, areas, heights, materials, etc.


Pros and Cons of a Glamping Pre-Planning Application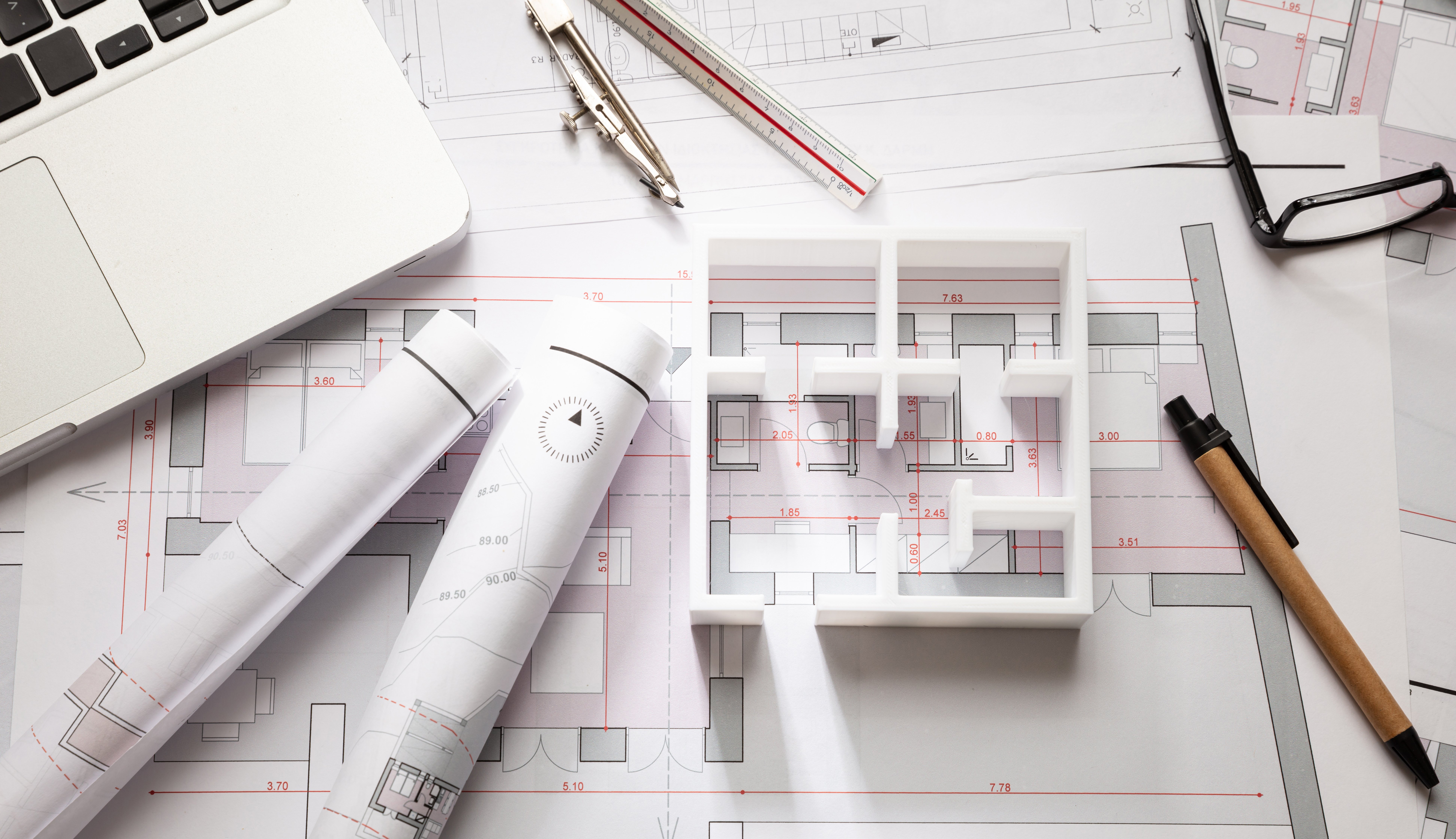 Pros
Receive actionable feedback directly from your local council
Capable of clarifying specific issues, particularly if you ask specific questions
Allows you to make a more educated decision on whether to proceed with a full application
Improves the quality and suitability of an eventual full application
Prevents you from wasting any more time and money if the outlook is negative
Cons
Requires time and money to be spent on the pre-app to ensure the council will give quality feedback
Quality of feedback depends on your council. Some will take the time to give actionable advice, while others will give you a cursory, general response
Responses tend to be overly negative. There's a sense that some planners would prefer to scare applicants away than give positive feedback that will require them to assess a full application later down the line
Adds an extra couple of months to the planning process, which delays your glamping site opening
Should I Submit a Pre-Planning Application?
It depends.
If you're confident that your council will grant you planning permission for your glamping site, then it's probably worth skipping to a full application. If there are aspects that you're concerned about, a pre-application is probably the way to go.
But what if you have no idea of your chances of gaining planning approval? That's where a feasibility study will help.
A Glampitect Feasibility Study is a 20+ page bespoke report on your glamping project's feasibility. It includes a detailed breakdown of your council's planning policies and how they relate to your project, as well as an analysis of how your council has dealt with previous glamping applications. This will give you a strong idea of whether you'll be able to acquire glamping site planning permission and start your glamping business.
On top of this, you'll receive an in-depth competitor analysis and detailed financial projections, telling you your setup costs, operating costs, revenues, profits and return on investment. It's the perfect first step towards starting a glamping business in the UK.