Making Your Glamping Business Eco Friendly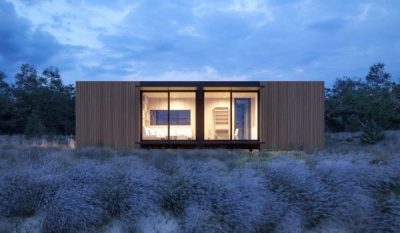 Glamping is becoming more prominent in the hospitality industry but so too are the issues of global warming, climate change and the environment. Glamping is in a great place when it comes to protecting the environment as it's built on being integrated with nature. Glamping pods also tend to have a longer shelf life than, say, static caravans. It's pretty straightforward to add some eco-friendly additions to a glamping site.
Some manufacturers and developers are catering to the growing environmental movement by offering eco 'pod' houses for sale. These tend to be sustainably built, off-grid pods that are even more environmentally friendly than your typical glamping pod.
However, it's also possible to make your existing glamping pods more eco-friendly and sustainable. Here are some tips for how you can do your bit to help the environment, while continuing to offer a great place to stay for your guests.
How To Make Your Glamping Site More Sustainable
Solar Panels
Solar panels are a way of getting clean energy to sustain your glamping pod, without using electricity from more harmful sources such as fossil fuels. They're fairly easy to install on your pods. They also suggest to your guests that you care about running an environmentally friendly glamping business. Be careful when going down the solar route, as it might not be possible for your whole site to run on solar energy, but when used with other energy sources they are a great addition to reduce the environmental damage your site would otherwise be causing.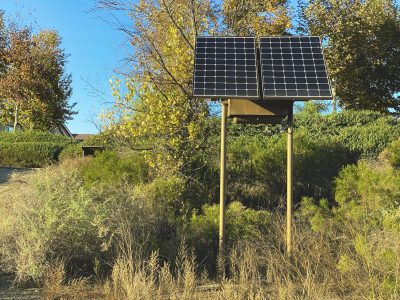 Solar Thermal Water Heating
Some glamping site owners are using solar thermal water heating to provide their glamping pods with heat. Compared to gas heaters, solar heaters usually produce less carbon emissions, have a longer shelf life and are cheaper to maintain.
Energy Efficient Electric Radiators
If you have radiators in your pods, try finding one that's as energy efficient as possible. By cutting down waste, less electricity will be needed to heat the radiator, reducing the environmental impact.
Ensure That Your Units Are Built to Housing Standards Need Assistance Purchasing Glamping Pods?
A great thing about glamping pods is that most of them are designed to be used all year round. Some manufacturers are taking this one step further and are building pods in line with housing standards, so that they last for decades. This is good news for the environment, as it reduces the need to replace the units on your site, allowing for less churn than a caravan site.
Need Assistance Purchasing Glamping Pods?
We understand that the purchasing stage of the glamping pod process can be difficult, as there are so many different manufacturers on the market each offering different styles, features and abilities. With new manufacturers starting up every day, it's important to get this stage right to avoid complications further down the line.
If you haven't already, take a look at our free Buying Glamping Pods guide to give you the right assistance needed to get this stage right in your glamping journey.