Starting a Glamping Business: 11 Things You're Forgetting to Do
Created by Calum Published on
When Starting a Glamping Business, many are overwhelmed by the sheer amount of factors to consider. There is a lot that you must take into account before you decide to start a glamping business. Especially if you are new to business, or do not have a lot of experience in the past.
Glamping is a relatively new industry, meaning that people are sometimes still unsure about everything that is needed. In this article, we will discuss the eleven most important things that you may be forgetting about.
Need for Planning Permission
This is one of the most important factors to consider when starting a Glamping Business. You will need planning permission if you are starting a business, with the only exceptions being some Garden Pods, and some temporary pods.
This can be done, but may take time and a lot of planning. For more information on Planning Permission, it is best to read our page guide with a detailed description of the process of Planning Permission and on everything that you need to consider and do before you start your glamping business.
This is something that many people ignore when planning out your Glamping Business. You need unique selling points to attract customers to your glamping site. There are a range of different things that you can do to attract customers, but here are some examples:


Somewhere for people to relax and meet others. A holiday is made special by social interactions and memorable experiences, and having an area like this would certainly help with making customers feel welcomed and happy.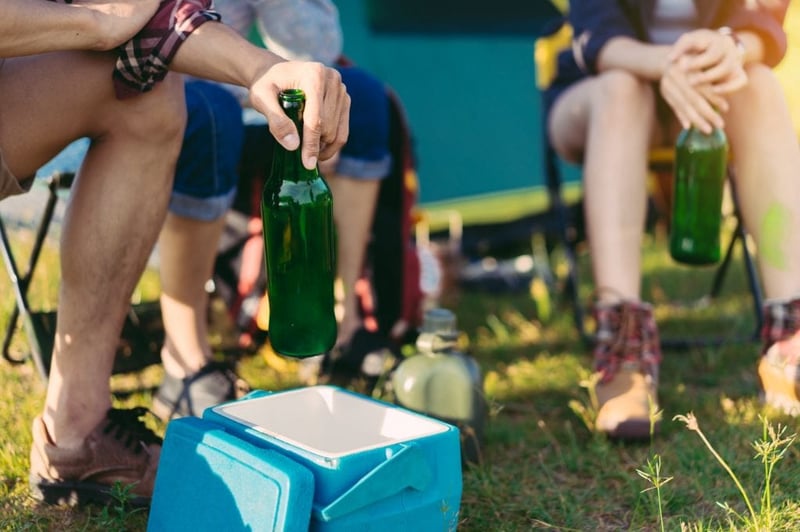 This is a great option as it gives people something to do at the later hours. If you are choosing to have your glamping site on an area without much nightlife then this gives people an option to relax at this time of the day.


Everyone loves a BBQ. From the delicious food, to the atmosphere, it can truly make a special experience for someone. Also, if your glamping site is close to a farm, you can use local produce and use this as an USP in its own right.


Many people, especially adults, go on glamping retreats to get away from the troubles of normal life. A relaxing afternoon in the hot tub can attract many to a holiday like this, especially those who are looking to get away from the kids.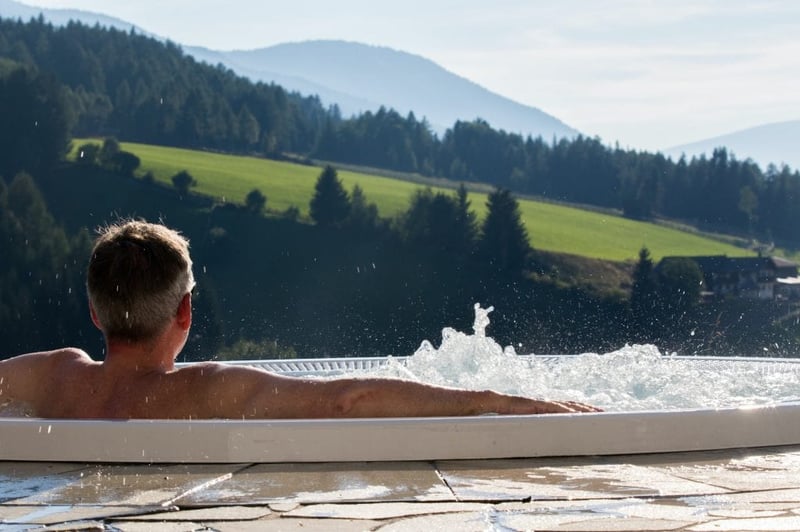 When people have had enough and want to return to their pods, something interesting on television would be entertaining for them. Having Netflix installed is certainly attractive to many, as it ensures them that they will be entertained in some way or another.
How Important Social Media Marketing Is
In this day and age, people use social media at an extensive rate, and not just for communication. Marketing through social media is certainly something that you do not want to miss out on, as it can bring a lot more attention to your business and can get the word of mouth going strong.
Marketing and branding is important, but bringing social media onto the table can make things start moving a lot quicker than you would expect.
Financing is Available on Pods
Many are left confused about the financing of Glamping Pods, thinking that it is all down to themselves. The truth is, there are numerous ways that you can gain finance for starting your glamping business, and not just for pods, but for equipment too and a range of different things that you may need.
There are many articles available on our website that go over financing, but this one in particular can help you understand how to finance your glamping pods without having to do it all yourself.
Financing Likely Won't be Available on Groundworks
Although financing is available for a range of different things, a lot of the basics you may need to fund yourself. This includes non assets, and things relating to planning that you will have to do yourself.
However, this is not a problem, as we have a range of different finance articles that can help you learn more about what you need to do, and what are the best ways to go about it.
'Saturation' is a Long While Away as Demand is Growing Faster than Supply Just Now...
Do not be afraid about market saturation, as it may seem that glamping is growing and that there are businesses everywhere, but the truth is that there is a much higher growing desire for Glamping than the businesses available.
Due to the coronavirus pandemic, many people are now looking at local holidays across the UK instead of going abroad. Also, people are becoming more in-touch with nature than they were before, making Glamping an industry with a lot of interest.
This is not to say that you shouldn't be focusing on USPs and making your glamping business unique, however there are enough people interested in glamping to compensate for you starting a glamping business.


A Channel Manager System is SO Important
To manage your marketing and branding with your business, a Channel Management System is essential. It will let you see all the data and analytics that you need to see, and will make things a lot less confusing for you to understand.
If you are new to marketing, or have little experience with it prior, then this would seriously help you gain a better understanding, and would certainly assist you in your marketing endeavours.
You Can be a 'Lifestyle' Glamping Business Owner, or a Hands-off Owner
If you are someone who wants to be involved with your glamping business, managing the place and meeting people, or just generally being around in the day, then that is completely fine. On the contrary, if you are someone who wants to be behind the scenes, and not be involved with the business on that level, then that is also completely fine.
The beauty with starting a glamping business is that it is in your hands, you can choose to do whatever you please in this aspect. Please note that you may need to hire people if you choose the later, to help manage and run the site in the day.
We live in a time where everyone is connected to the internet. It has taken a more vital part of our lives than it once did due to the rise of smartphones and social media, and we all use it on a daily basis.
From a customer's point of view, would you want to stay somewhere without WiFi?
It is important to understand customer needs, and having a holiday without WiFi in the 21st century may not be the best idea.
Eco Pods are a Great Idea, But Can be Pricey to Set Up
Being eco-friendly has become something that people are concerned about when giving their money to businesses. There are eco pods that you could purchase, that would give you a great return on investment as it is a unique selling point.
However, these pods are expensive and require a lot of maintenance. It is up to you whether to decide to invest in eco pods, but it depends on your financial situation and a range of other factors.
Has This Article Helped You?
These are some of the most important factors that people may not take into consideration when Starting a Glamping Business, however there are a range of other things that you must know before getting involved with glamping.
Our starting a glamping business guide goes over these other factors that you must know in more detail, with seventeen pages going over the Setup Requirements, Pre-Application & Full Planning Permission, Business Planning, Your Online Presence and the Site Setup/Build.