How To Pay For Your Glamping Site. Funding, Investment & Financing
Created by Calum Published on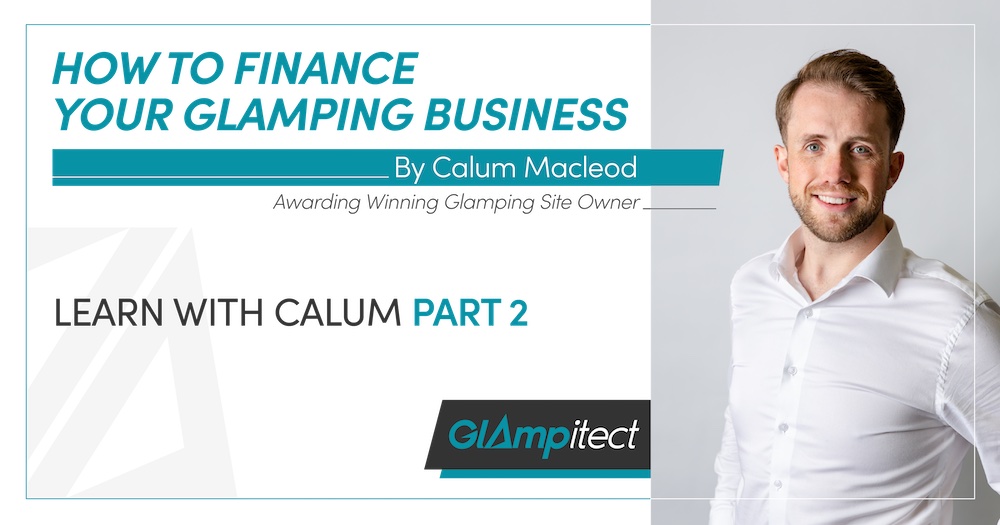 I'm hoping you're here because you've read our previous blog posts on starting your dream glamping business, and have come to the point that financing your idea is the next thing to figure out. But in case you haven't, I'll start by telling you a little about who I am, and what has got me to this point – where I am able to share my experiences and expertise with you.
Glamping Experience
In 2017 I was in the same position you are now – my glamping business was still just a collection of thoughts and ideas that I was trying my hardest to make a reality. Since then I have set up two of my own sites – with three more currently in various stages of design and development.
Alongside these glamping sites I have set up Glampitect - a company that provides guidance and advice throughout the development process and beyond, to those hoping to do the same, as well as the design and planning services to make it happen. Through this company I, and my team of experts, have worked on over 600 projects in the UK and around the world, helping people realise their glamping dreams.
Today we're going to be talking about one of the key aspects of every glamping development, and in fact, any type of new business – funding. An essential thing to have figured out from early on in your journey, but one that many people are hesitant to discuss. So, I thought it was about time to clear things up.
What You Need To Pay For
Before we get into things, it is important to know exactly what it is you'll be needing to pay for. There are a few main areas that your funding will need to go towards:
Land
Consultancy, planning, websites & marketing
Site setup (groundworks etc.)
Glamping units
Each of these could easily fill an entire blog post, so to keep things simple we'll look at them individually, cover the main finance options available, and considerations that come with these.
Buying Or Renting Land
Firstly, land can vary wildly in price, and so unless you already own the land on which you plan to build your glamping business, this is something that you'll need to decide on early in the process. Land can be rented, or taken on a rent-to-buy lease, for the purposes of setting up your site or can be bought outright.
Renting land allows for initial outlay to be minimal, and once you're up and running the cashflow from your business can be used to cover the ongoing monthly rates. If you plan to purchase it can be paid for by cash – in full & up front; by taking out a mortgage; or through the help of private investment.
To give a little personal insight, the first site I opened was on land that my Mum & Dad already owned and was sitting empty just screaming out to be turned into a coastal escape for those exploring the North Coast of Scotland. Following this site's success, my second site was developed on land which we now own, but that was initially taken on with a rent-to-buy lease.
Consultancy, Planning, Websites & Marketing Costs
Consultancy, planning, websites, and marketing costs incurred throughout the initial development of your glamping business are likely to be anywhere from £5k-15k, depending on a wide range of factors. These costs, however, are able to be spread over a typical period of 6-12 months, as the process takes place, rather than being required upfront. The primary options for funding this aspect of your development are either cash or private investment.
Site Set Up Costs
The physical set up of your site - groundworks, utility connections, infrastructure, access improvement etc - also vary widely in cost but, in our experience, they are often around £10k per unit. This is another aspect that will have to be funded by cash or private investment, and typically has a fairly short period of time in which to pay – often circa 1-2 months.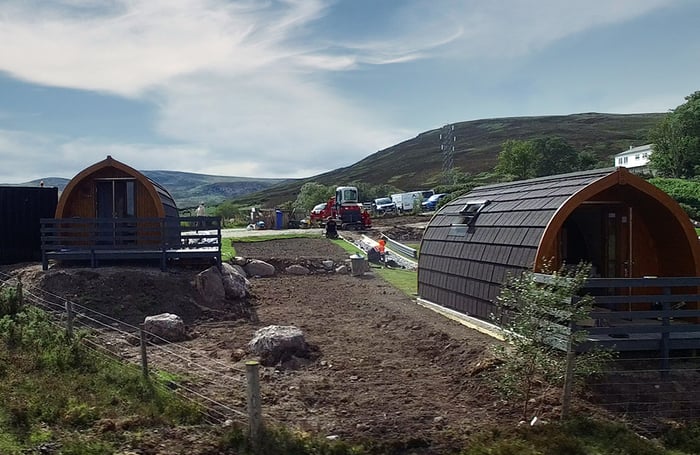 Glamping Units
Glamping units are one area where there are more options available in terms of payment. While cash and investment funding are still, of course, two avenues you can take here, many manufacturers also provide finance schemes – with the total cost being spilt into instalments (usually paid in either 10%,40%,50% or 50/50). As units often cost anywhere from £20k-£50k each, the option to use a finance scheme can be a huge help in getting your glamping vision from a dream into reality, allowing you to only pay 10-20% of the overall purchase price upfront and therefore vastly reducing your initial outlay.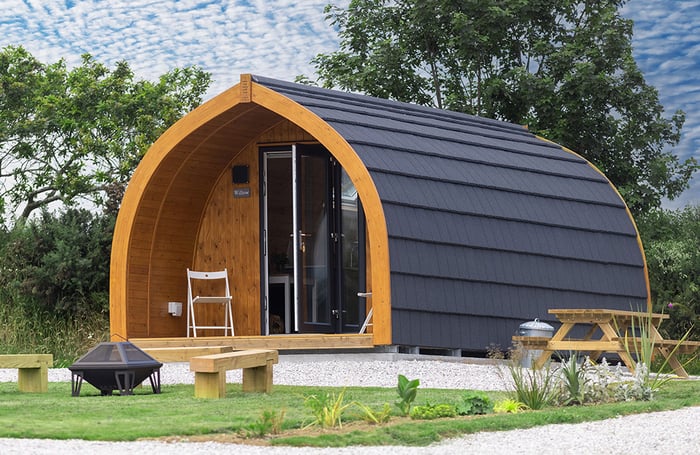 Finance Options
Let's be honest. In all aspects of this process, cash would be the easiest, most straightforward path to take. But its not an option that is available to most people – and if it was an option for you it's unlikely you'd be reading a blog post on what other finance options there are available to you.
Commercial loans are another source of funding that we are often asked about. Unfortunately, these can be difficult to get approved for a glamping development with the industry still being so young in the grand scheme of things, and as such are typically only available to existing businesses expanding into the glamping industry, and with a strong existing relationship with the lender. With the industry growing as quickly as it is, we hope this will change in the future and these loans will become more widely and easily available.
Private investment- my personal favourite of the potential options - is the way in which I have funded the development of our sites – this can take the form of a loan, selling equity in the business, or a combination of the two.
Before you are able to give any real consideration to which of the options mentioned here may be the best for your glamping development, you need to have a clear idea of how much the whole thing will actually cost. At Glampitect we have a range of options to help you figure this out, and to help you take the next steps in the process via whichever financial avenue you decide to pursue.
The most popular first step for our clients is our Feasibility Study. This covers everything that you need to think about when considering the set-up of your site – from planning probability and local approval rates for glamping proposals; construction challenges specific to your chosen land; demand & competitor analysis; site-specific set-up costs and projected return on investment; to manufacturer and supplier recommendations. Our brilliant Client Relations Team can also help you connect with manufacturers directly to ensure you get the best deal and range of finance options available for your chosen units.