Everything You Need to Know About Financing Glamping Pods
Created by Calum Published on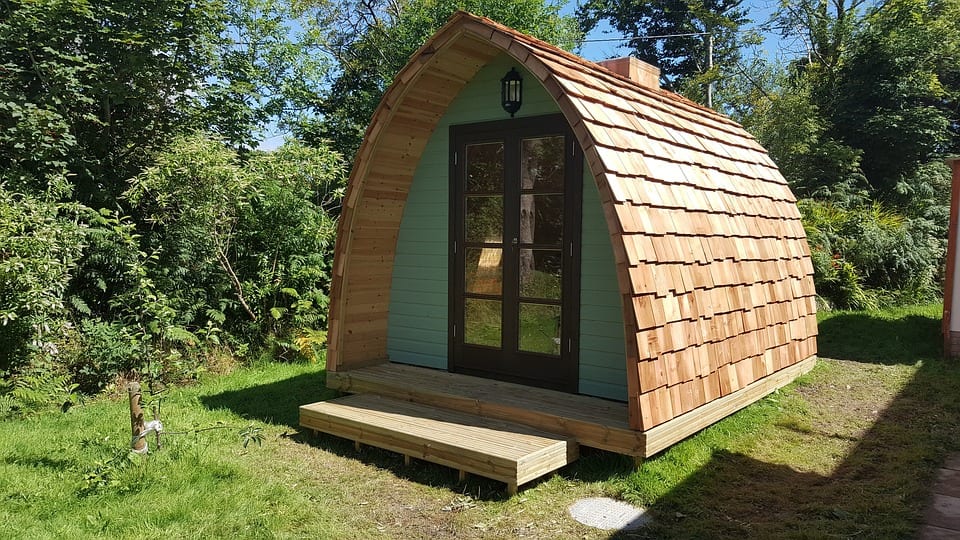 So, you're an existing or prospective glamping site in need of glamping pods. If you're a well-financed site with a big cash flow and large amounts of disposable income, buying pods will be no problem for you. If you're not cash rich, this can be a large obstacle to growing or starting your glamping business. Thankfully, there are lots of financing options available to help you purchase glamping pods, or any other kind of glamping unit for that matter.
Here's the complete guide on how to finance your glamping pods, the main types of financing and what's required for a successful financing application.
Finance leasing is an agreement for equipment hire for a fixed term at a fixed rate. You choose your glamping pod supplier and the specifications that you want, and the financing company then purchases the pods on your behalf and leases it to you for an agreed term and rate.
You wouldn't own the pods, as they're legally the property of the company who's financing them, so it goes down as an operating expense. This expense can be deducted from taxable profits, effectively reducing the amount of tax paid.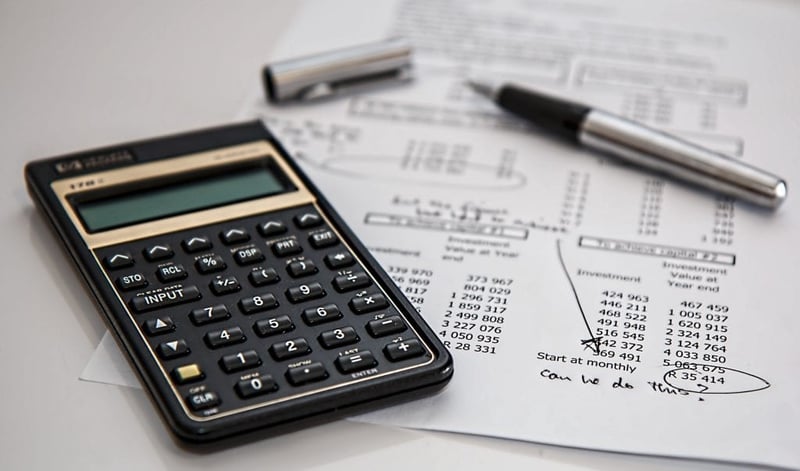 At the end of the agreed rental period the agreement transitions into a secondary rental period, which involves greatly reduced payments. However, at this stage, you have the option to take the title to the units, usually for a payment of one month's rent. Most site owners take this option, making them the legal owners of the pods.
Is a Finance Lease Right for You?
If you're looking for a fixed payment that will allow you to budget into your glamping site's overall cash flow, then a financing lease may be your best option. If you're also unsure of whether owning your glamping pods after the agreed term is what you want, then this type of financing will allow you to continue to rent.
Hire Purchase is essentially a hire agreement on a fixed-term basis, but you also agree to purchase the units from the outset. As soon as the agreement begins, you're treated as the owner of the pods and they appear on your asset register. Their value is then depreciated according to your accounting practices.
With this method of financing, you make monthly payments over the agreed term and VAT is paid with the deposit in the first payment. This can occasionally cause a cashflow issue if the date of purchase is a long time before the next VAT return is due. However, during the monthly payments, no VAT will be charged.
As you'll be paying interest with your payments, it's important to note that the interest portion of the payment can be expensed, reducing tax. You can also claim depreciation of your glamping pod assets against the liability over the life of the pods you're financing.
When the term ends there's a transfer of title fee, the cost of which usually range between £175.00 to £250.00 plus VAT, though this will be dependent on the Lender.
If you settle a hire purchase agreement early, the Lender calculates the outstanding interest,
fees, etc, and will duly advise a final settlement figure. This will generally be cheaper than an early settlement for a finance lease.
Is a Hire Purchase Right for You?



If you believe you'll have the opportunity to end the agreement term early, this will be a cheaper option than if you went for a finance lease on your glamping pods. Also, if you want to own the pods from the outset, then the hire purchase option will be suitable for you.


The application process can be long winded, but hiring a good broker will help you through.
It's important to realise that the information you will give will be all that the potential lender will have to judge you and your business. They'll then decide whether your business is a good or bad risk. Refraining from giving key information may lead to the lender rejecting your application.


Personal Information
Passport, Driving License, Utility Bills. This is to let the lender verify who they'll be dealing with.


Company Accounts
If the annual accounts are over six months old then you'll need to provide your most recent as well as management accounts.


Bank Statements
Three months' recent statements – Don't worry, the lenders aren't looking specifically for your bank balance! They look at how you operate your bank account. Demonstrating that you can keep your business under control via your bank account will show you'll be a trusted investment.


Business Plan
This is the most stressful aspect for many applicants. A business plan will obviously vary from business to business and can range in size from a few pages to a 300 word document. Here you must communicate your overall vision and why the lender's funding will help your business achieve that vision. You should show that you understand the key elements of your venture; costs, overheads and how sales will be delivered.

We now offer help with writing glamping business plans. Get in touch to find out more.


Financial Plan
This is where you show a basic model showing income and expenditure. This part is just to show that you've thought about your venture and its affordability. You obviously want to show the potential lender that you'll be able to make a profit and therefore make the payments back.
What Else You Need to Know - Personal Guarantees
Most financing cases will require a personal or director's guarantee. It's common for many to be reluctant to sign a guarantee but unfortunately it is just the way the finance industry works. This is just to give some financial security to the lenders to ensure they're repaid, as an asset finance lender only has security over the asset itself. Once the pod is delivered to your glamping site, that asset becomes second hand and is worth less than the lender paid for it.
Other Sources of Finance for Your Glamping Pods
Of course these are not the only types of finance possible for your business. However they are the recommended methods of finance in regards to the renting of singular items such as cars, kitchen appliances and of course, glamping pods.
With that being said, here are some other types of finance you can attain for your business:


This is generally the cheapest form of financing as banks can afford to give good rates. However, these rates are usually variable and their facilities are reviewable, which means that banks can call in a loan if they feel that the business isn't performing well. This is on top of arrangement fees that come with this type of finance.
On the flip side, bank borrowing can be beneficial as your overdraft can flex with the demands of the business.


This is similar to a bank loan, but is normally used in addition to a bank facility. It is essentially a legal agreement between a lender and a business, where all aspects of the loan are negotiable. However, this is generally a more expensive way to finance your glamping pods when compared to a bank loan.


This is by far the cheapest form of financing. You can have flexible repayment terms or if you're lucky enough you may never have to pay it back! Nevertheless the nature of this type of funding is somewhat unpredictable and can have a negative impact on your business and your family relations.


Some businesses have used crowdfunding successfully but it is not as simple as you might imagine. You'll either require lots of people personally lending you small amounts of money or a few large groups who lend larger amounts, but there's no guarantee that you'll get money from either.
Regardless of what finance you use for your glamping pods, it's key to remember that what's important is what your monthly cost will be. Ensure your business can afford to pay the fee every month throughout the whole year and not just seasonally, as well as ensuring that this will help your glamping site grow and generate more profit. Whether you're an established glamping site or a new start up, financing your glamping pods can be your gateway into seeing your business expand.