Glampitect set to ride the wave of Dubai's sustainability drive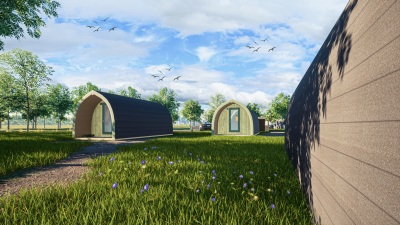 Glampitect has recently announced they have set up operations in the UAE, marking it as the company's first international expansion.
Their aim is to make their mark in Dubai following the focus on sustainability in the Dubai 2040 Urban Master Plan by creating eco-resort projects across the city and eventually across the UAE and the rest of the Middle East.
In a statement made by Calum MacLeod, Co-Founder of Glampitect, he told Arabian Business "We've been quite fortunate that it ties in with Sheikh Mohammed's announcement over the last few days… I didn't think we were going to get as lucky as a proper full announcement tying in with what we're trying to do."
The eco-resorts are set to consist of luxury 'canvas lodge-style units', all fitted with high-quality air conditioning, en-suite bathrooms and luxury five-star amenities.
MacLeod explained that "Sustainability is going to be growing massively here and I want to be riding that wave" when asked about why Glampitect chose the UAE and Dubai in particular.
While Glampitect have set up shop in the UAE to assist clients with setting up glamping sites, which included getting planning permission and building permits, they also alluded to early discussions of setting up their own project in a location that is close to Dubai.
With plans to have a whole planning department located in the UAE, the Edinburgh-based business also revealed future ambitions to operate in Saudi Arabia.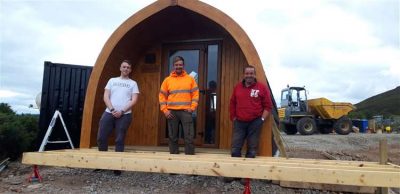 Glampitect was set up in 2019 by Calum MacLeod and his Co-Founder Alisdair Young in Scotland, and since then they have been involved in over 200 projects and have created a workforce of glamping specialists and architects.
Their rapid expansion has been in part due to their capitalisation on the booming industry of glamping, which is estimated to be worth $4.8 billion by 2026 (Grand View Research Inc.)
To read the full article please go to the Arabian Business Website.