What is the Return on Investment on Glamping Pods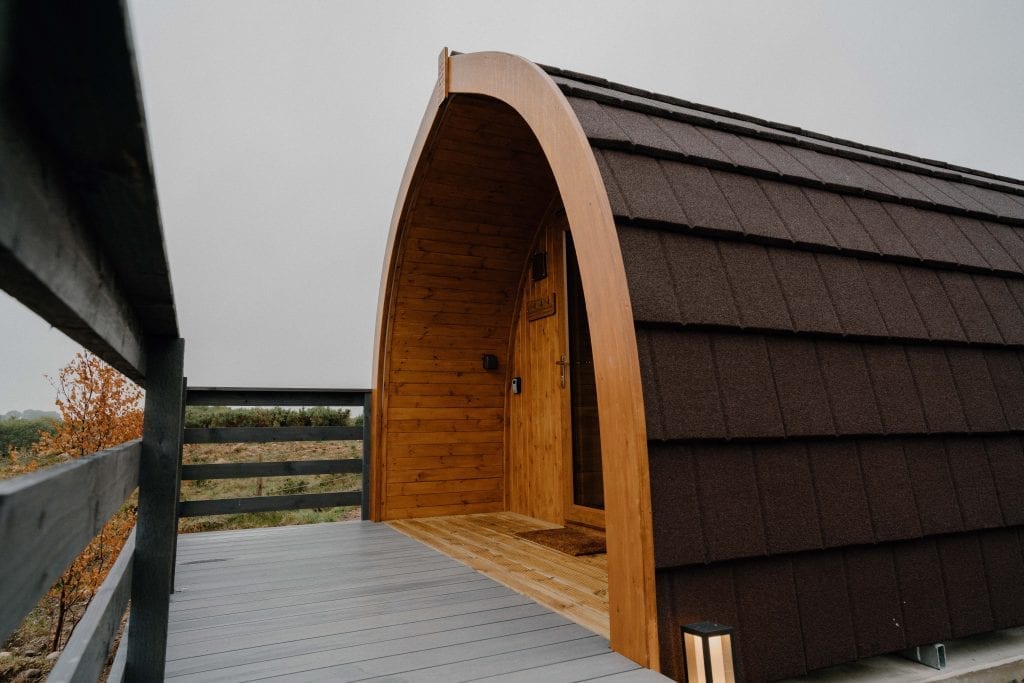 Any individual, or company, considering setting up a glamping site will want to have solid advice about the investment involved, and how much return on that can be expected. This piece investigates some of the elements to be taken into account when planning such investment. Specifically, we look at how such investment decisions affect pods.
Site Selection and Preparation Cost
It would be a given that the possible site is in an area likely to attract holidaymakers. Be they beach lovers, ramblers, climbers or whatever other categories, the target users will affect whether they are looking for simple economic tents, yurts, pods or lodges, so the correct choice of units influences not only cost but also potential rental income.
The site itself will need preparation and provision of infrastructures, such as pathways, parking areas, toilet blocks, and suitable fencing. Each of these has a once-off cost element which affects how soon and how much of a return on investment can be anticipated.
What Units, and How Long Before They Cover Their Costs?
Each site, with its own distinctive target market, needs the appropriate units to ensure that market sector wants to rent them. Perhaps the cheapest to originally purchase might be tents or yurts. This, of course, means there is a lower capital outlay to recoup, so these may have a high return. However, they will appeal to people looking for an economical experience so the level of that return may be lower.
Lodges or bungalows, with luxurious fitments, on the other hand, are the most expensive to buy and build, so need to attract high paying renters for the return to come in as expected. In the middle of the range are pods. Their distinctive nature means these appeal to both low spending and high spending users.
The basic shell can be very simple – an empty room – or elaborate with kitchen, bathroom and bedrooms, so the purchase price is variable, starting from the low thousands of pounds.
Experienced site owners tell that it is quite possible to expect a return on pods within two years.
Once the site is operational continuing costs such as cleaning, maintenance, and management need to be carefully balanced by appropriate pricing levels. Here pods have an advantage. Their original purchase and construction costs can be quite low, and their inherent simplicity means that ongoing maintenance is quite economical. They also can be expected to have a long life span. Overall this gives a favourable ratio for good returns.
Overall glamping sites are a good option for a reasonable return on investment, especially if pods are chosen as the units. There is good reason to expect the return within two years, and even if that is not quite achieved, glamping sites offer the highest return on investment per square metre of grassland.
In some areas, grants may be available which would reduce the initial capital required, and therefore yield a quicker and higher return on investment.