How Much Money Can a Glamping Site Make?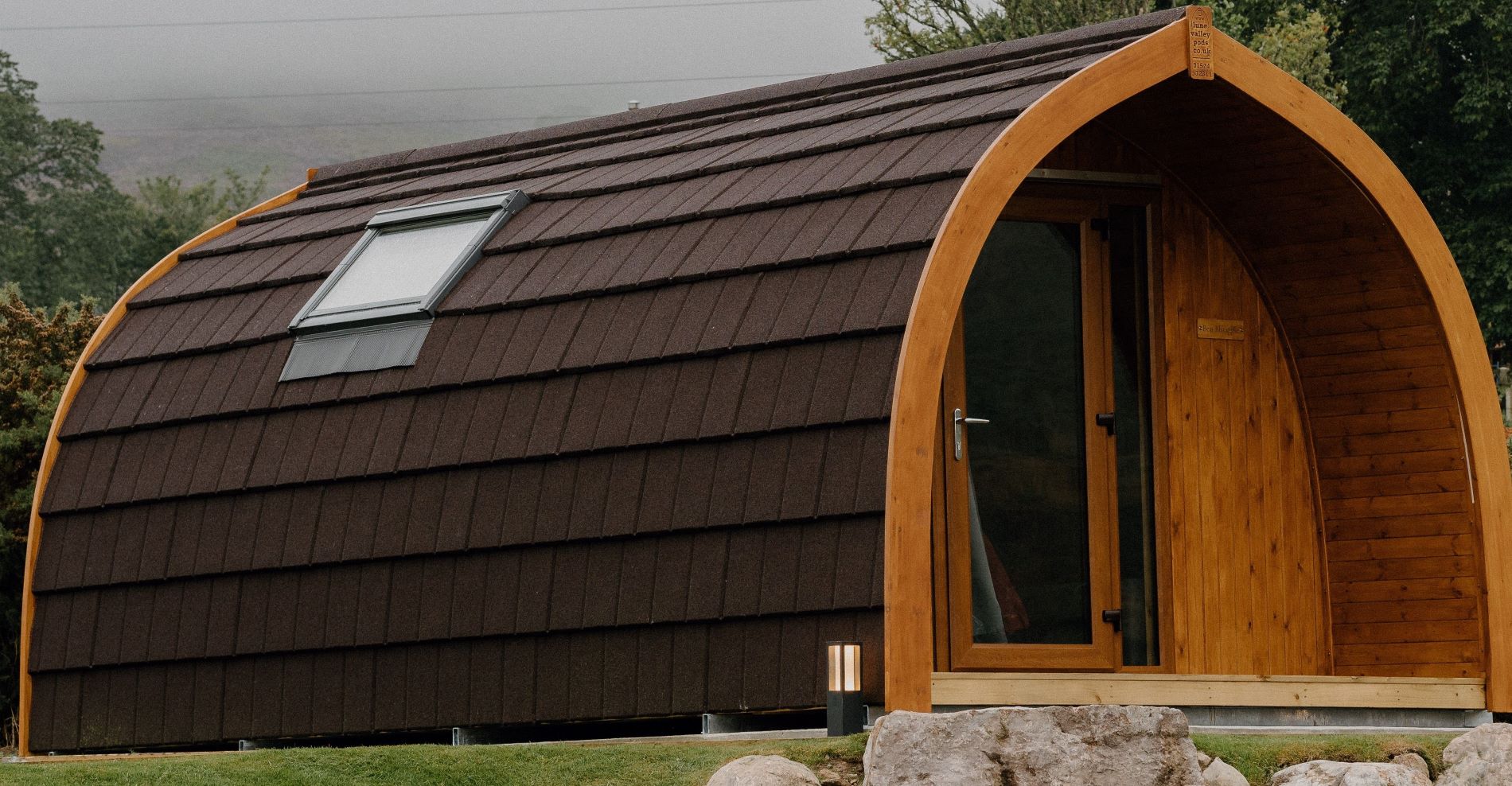 The UK glamping industry is booming and an increasing number of people are wanting a piece of the pie. Whether it's because they're seeking a new challenge, want a change of lifestyle or simply just see the revenue potential of setting up a glamping site, more and more people are looking to start glamping businesses. While only one of these those reasons appears financially driven, money is relevant to every glamping-related discussion as profitability should always be the end goal. But just how profitable can a glamping business be?
Today, we're going to discuss all things financial. We'll look at how much it costs to start a glamping business, operating costs, revenue, profit and the return on investment (ROI) you can expect. Of course, there are no set rules for glamping site profitability, but this article should provide you with a broad understanding of the money that can be made.
USE OUR FREE CALCULATOR TO WORK OUT YOUR GLAMPING SITE COSTS NOW
Before We Start...
To give a general idea on the subject, we have to make some pretty big assumptions. One such assumption is that you already have land for your proposed site. If you don't then you'll need to account for the costs associated with buying or renting land in your calculations.
The majority of this article will focus on glamping pods, as opposed to shepherd huts, tents or bespoke structures. We love working with other unit types, but for the sake of brevity the majority of analysis will be on pods, and a 5-pod site in particular. If you'd like an analysis of your glamping site's financial potential tailored to your unit type and project style, consider commissioning a feasibility study.
How Much Does It Cost to Start a Glamping Business in the UK?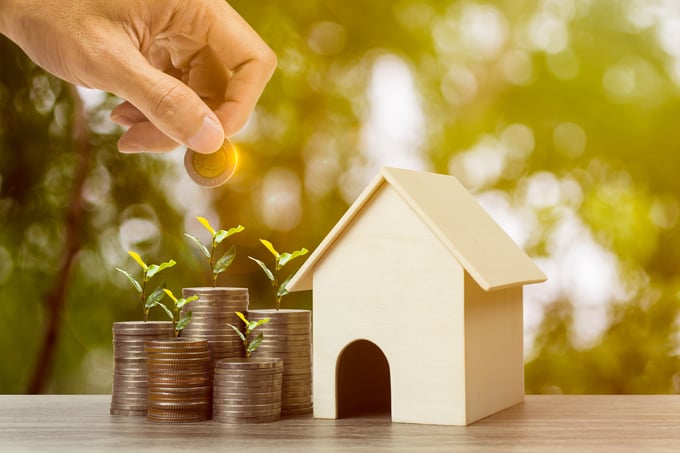 Essentials
Setup costs vary hugely depending on the nature of the project. Sizewise, glamping sites can range from a hut in a field to a holiday-park-style site with 50+ glamping pods. However, there are costs that you'll need to account for regardless of project type:
Groundworks - Whether you're doing them yourself or hiring someone to do them for you, it will cost time and money to get your land ready to host a glamping site.

Utilities - You'll need a power supply, water supply, drainage system and, presuming you're providing Wi-Fi, a telecoms system.

Roads and parking - It's important that cars are able to access the site safely and have somewhere to park once they arrive.

Landscaping - To make your site look pretty and potentially screen it from view for planning purposes.

Units - It doesn't matter if you're building them yourself or using a manufacturer, you'll need to account for the build and delivery costs of your glamping units.

Planning application

fees.
Optional Extras
With so many people entering the market, it's not enough to build a bog-standard glamping site with no additional features. You'll need something that will set you apart from the competition and allow you to charge a high nightly rate. Here are some ideas:
Hot tubs.

Fire pits.

BBQs.

Amazon Alexas and smart lighting.

Smart TVs.

Decking areas around the pods.
So How Much Does It Cost?
Let's say you want to set up a site with five luxury glamping pods; each with a decking area, hot tub, fire pit and BBQ. You hire a groundworking contractor and build a short gravel access road and a small car park. You set up new utility connections and a sewage treatment plant. The pods will cost around £125,000, the construction costs roughly £45,000 and the optional extras around £25,000; so, factoring in a 10% contingency you're looking at a total setup cost of circa. £215,000.
USE OUR FREE CALCULATOR TO WORK OUT YOUR GLAMPING SITE COSTS NOW
What Are the Operational Costs for a Glamping Business?
The operational costs you'll certainly need to pay are:
Utilities.
Council rates.
Consumables.
Insurance.
You may also wish to use experts like Glampitect to do your website development, booking systems and social media marketing for you. Our NC500 Pods sites have over 70,000 followers on Facebook and Instagram, so it's fair to say we know what we're doing. You might also want to outsource cleaning and laundry, which as a rough guide will cost you £60 per pod per changeover.
To use the 5-pod site example again with marketing, cleaning and laundry outsourced, the operational costs would be a little over £3,000 per month.
How Much Revenue Does a Glamping Business Generate in the UK?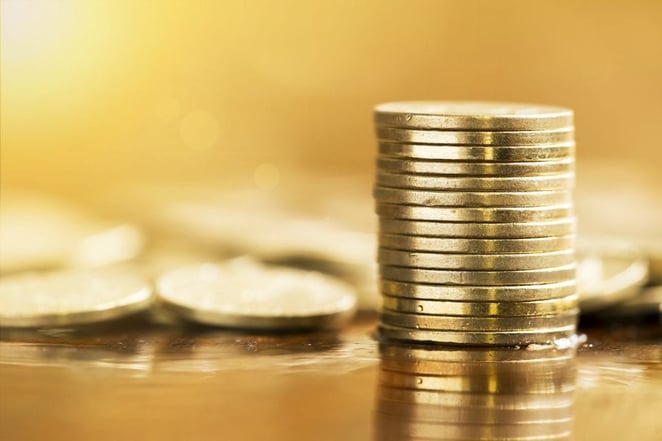 This is the exciting part. Your setup costs are out of the way and you have a handle on your monthly outgoings, so how much money can really be made from a glamping site?
To answer this, we're going to be looking at three different occupancy rates: 40%, 60% and 80%. An occupancy rate is the percentage of nights that your units are occupied for over a period of time. For example, if you have a one-pod site that is occupied for 60 nights out of 100, the occupancy rate will be 60%. Your occupancy rate will fluctuate across the year, as it's much harder to fill your site on the winter weekdays than it is on summer weekends. For our purposes, we'll assume you're open all year round.
You'll also need to know the nightly rate to charge your guests. This is of course something that varies from site to site and season to season, but let's assume a fairly typical £125 per pod per night.
Now let's do the maths.
At an occupancy rate of 40%, your annual revenue will be £91,250.
At an occupancy rate of 60%, your annual revenue will be £136,975.
At an occupancy rate of 80%, your annual revenue will be £182,500
For our clients, the most realistic of the three is the 60% occupancy rate, so the £136,975 figure is the one we'll use for the rest of our calculations. If it's 40%, it's a good indication that you need to improve your marketing efforts or adjust your prices. If it's 80%, you're either not charging enough or you've got a truly spectacular site with excellent marketing. For reference, as of December 2020 (and accounting for lockdown periods), our NC500 Pods sites have averaged 63%.
How Much Profit Does a Glamping Business Make?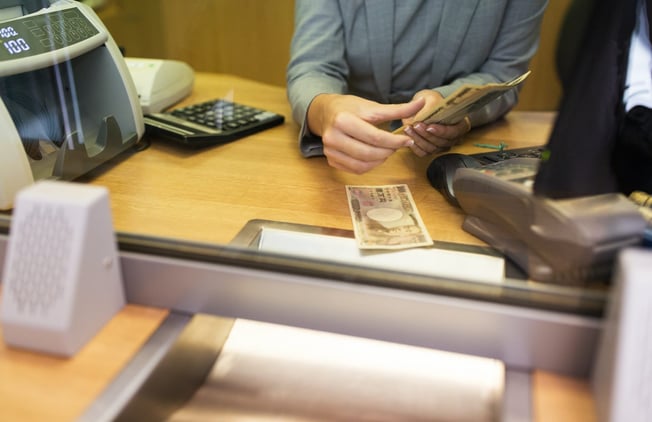 Taking the annual revenue figure of £136,975 and the monthly cost figure of £3,000 per month, we can now examine the annual profitability of your glamping site. This requires a simple calculation:
Annual Revenue (£136,975) - Annual Costs (£3,000 x 12 = £36,000) = Annual Profit (£100,975).
Not bad, eh?
USE OUR FREE CALCULATOR TO WORK OUT YOUR GLAMPING SITE COSTS NOW
What's the Annual ROI for a Glamping Site?
This one's another simple calculation:
Annual Profit (£100,975) / Setup Costs (£215,000) x 100 = Annual ROI (47%).
With this rate of return, your investment would be repaid in just over 2 years.
For reference, at a 40% occupancy rate it would take less than 4 years. This conservative figure allows for an unspectacular site with average marketing, and yet the investment is still repaid quickly. If your site is truly special, an 80% occupancy rate means your investment is repaid within 18 months.
Conclusions
It should be clear by now that glamping can represent an outstanding investment opportunity. Provided you do the research, are prepared to push through obstacles and don't neglect important aspects like marketing, the sky's the limit.
You should also remember that glamping isn't just about pods. There are a wide variety of unit types available, such as bell tents, safari tents, yurts, shepherd huts, gypsy wagons and more. In fact, the best ROI opportunities probably come from bespoke units such as Lion Lodge at Port Lympne, who charge far in excess of £125 per night.
To discuss your options, get in touch with Glampitect. We can't wait to start you on your glamping journey.
Use Our Calculator to Work Out Your Glamping Site Costs:
P.s scroll down for next button
*The figures discussed in this article are based on our own experiences. They are estimates and they do not constitute financial advice. As with any business investment, there are risks involved*