Which Glamping Unit Is Best?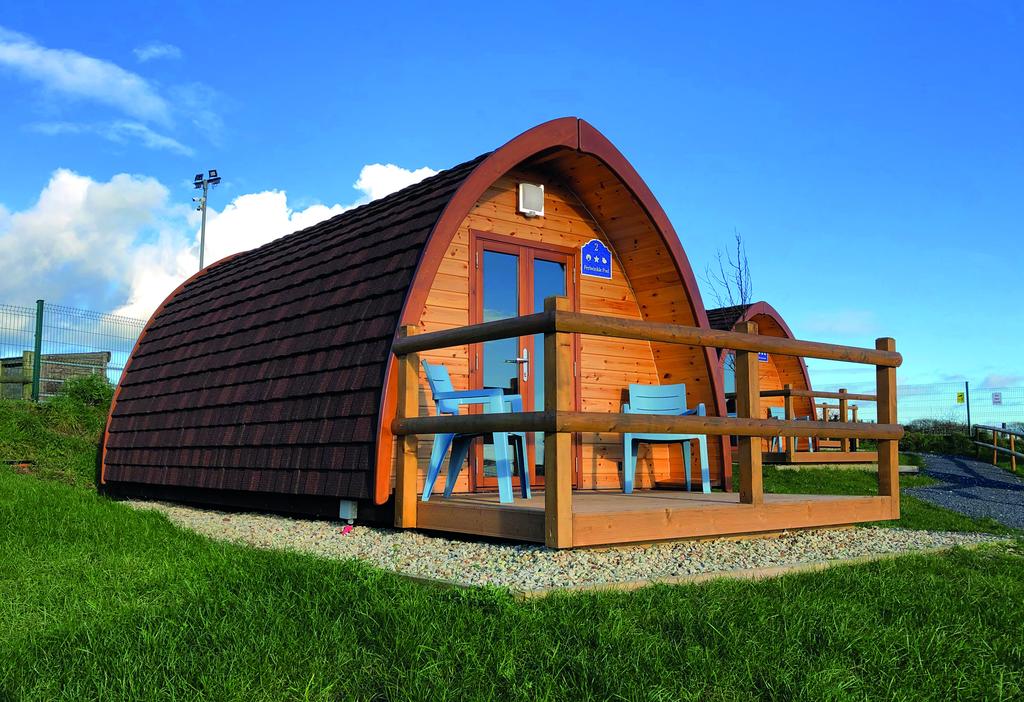 In last week's article on how much money glamping businesses can make, we discovered that starting a glamping business can be an incredibly profitable endeavour. However, if you decide to get into the glamping industry then much of your success will come down to choosing the glamping units most suitable for your site. For example, if you want a luxury couples retreat that's open all year round, choosing five large safari tents probably wouldn't be the way to go. Instead, a cosy countryside shepherd hut like the at Weardale Retreat (see below), would be more appropriate.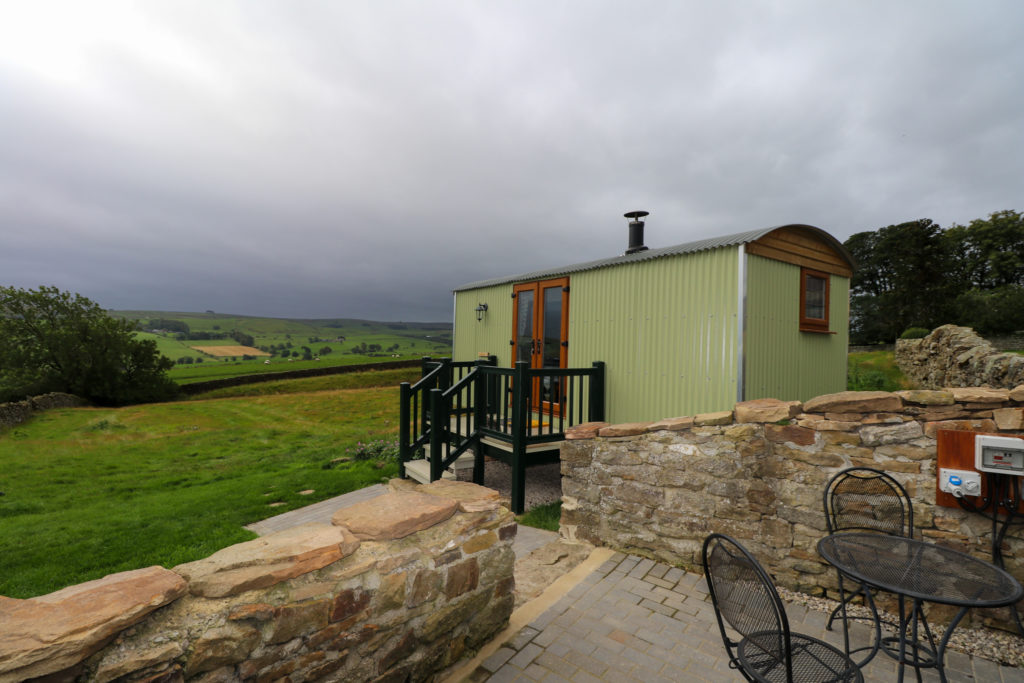 When choosing your units, you need to bear in mind how long you want to be open; your target market; the atmosphere you want to create and more. It's not something you can decide at the drop of a hat. That being said, you shouldn't deliberate for months on end about it either. As our Client Relations Consultant, Jack Liddell, explained in a recent episode of The Glampitect PODcast, time is money, and more time dilly-dallying means less time taking bookings. Ultimately, if you have a strong idea of what you want your site to be, deciding which unit to choose should become a lot easier.
Today's blog post is going to give you a rundown of some of the glamping units on the market. Whether you're thinking of buying glamping pods, shepherd huts, yurts or any other glamping structure, you should at least finish this article with a better understanding of your options than when you started, putting you in a stronger position to set up your glamping business.
Note: Though typical prices have been given for each unit, bear in mind that these are very rough approximations. Prices vary hugely based on size, quality, level of luxury, internal features, etc.
Glamping Pods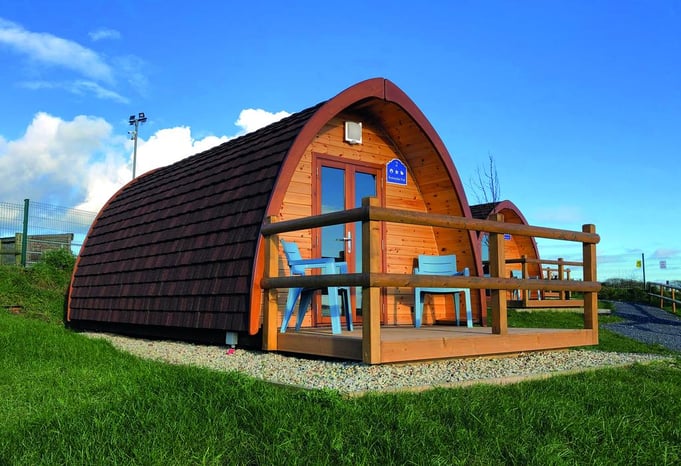 Glamping pods are hugely popular and have been the main driving force behind the industry's growth in recent years, particularly in Scotland. Generally sleeping up to four people, they manage to be modern and stylish while remaining cosy and somewhat rustic. There are a large number of pod manufacturers to choose from, ranging from small to large; budget to luxury and classic to unusual.
Typical price: £25,000
Pros
First unit you think of when you hear the term 'glamping'
Versatile - can be used on many different styles of site
Lots of manufacturers to choose from
Can easily incorporate kitchens, en-suites, etc.
Can be used year round
Long shelf life
Cons
Their popularity means sites risk becoming generic
Cheaper units available
Shepherd Huts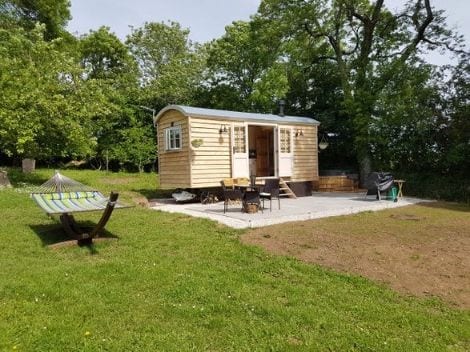 According to research by International Glamping Business and Crown & Canopy, the humble shepherd hut is the most common style of glamping unit in the UK, with 24.62% of glamping sites possessing at least one (for reference, glamping pods are present in 18.06% of sites). Generally sleeping two, huts tend to be smaller than pods and are known for creating a cosy atmosphere. This makes them perfect for small-scale sites and romantic hideaways. Unlike pods, they also have a strong history behind them, as they were traditionally used by shepherds to shelter from the harsh British weather (although they were a lot less glamorous back then).
Typical price: £30,000
Pros
Another unit strongly associated with glamping
Cosy yet luxurious
Great for smaller sites
Can operate year round
Long shelf life
Historical aspect is a good marketing tool
Cons
As with glamping pods, their popularity means it can be difficult for sites to stand out
Not as suitable for family sites
Can be difficult to find space for en-suite toilets and showers
Can be very expensive, particularly for their size
Tented Structures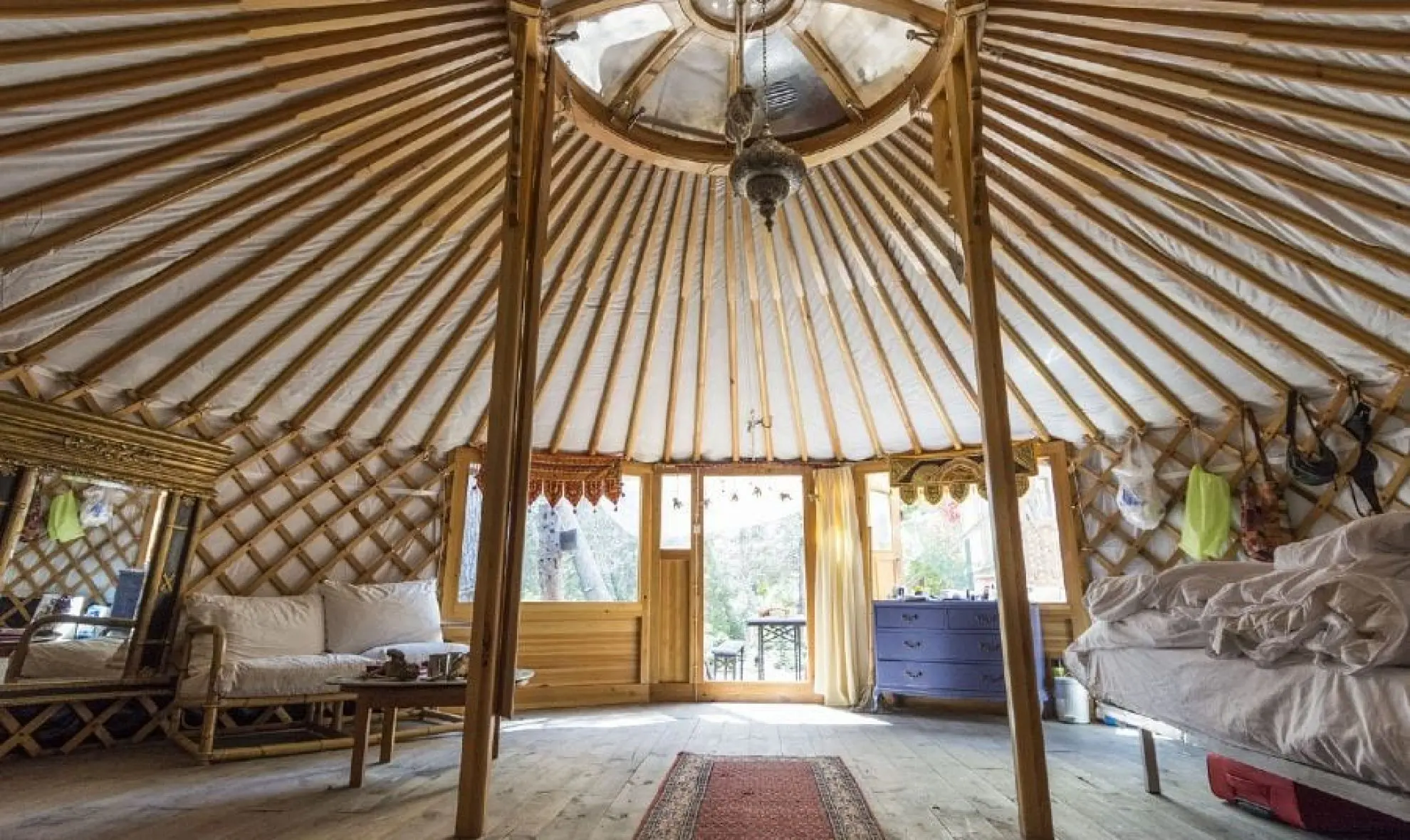 The three most common styles of glamping tents are yurts, bell tents and safari tents. Yurts originated in Asia over 3,000 years ago and have been used by nomadic tribes throughout history. They have walls and multiple poles converging at a central point. Bell tents more closely resemble camping tents, while safari tents use lots of poles to form house-like structures.
Typical price: £8,000 for a yurt, £1,000 for a bell tent, £15,000 for a safari tent
Pros
Arguably closer to the 'spirit' of glamping than the semi-permanent structures
Create a sense of being close to nature
Relatively low cost
Suitable for

temporary glamping sites

History behind yurts is a good marketing tool
Cons
Tend to command lower nightly rates than the semi-permanent structures
Arguably closer to camping than glamping
Trickier to include kitchen and en-suite facilities
Not generally suitable for year-round glamping
Not as durable as the semi-permanent structures
Other Standardised Units
There are lots of other forms of glamping accommodation available to prospective glamping site owners. It would be impossible to go into depth on all of them, but here are some ideas:
Lodges - Larger wooden units, typically based in secluded woodland locations, retaining the cosiness of pods and huts
Treehouses - Dwellings built in the trees
Domes - Dome-shaped structures that can either be transparent or opaque
Roundhouses - Large, tipi-shaped structures, not usually made from canvas
Gypsy wagons - Elaborately decorated wagons, traditionally used by Romanichal Travellers

Tiny houses

- Small, environmentally friendly dwellings suitable for glamping and permanent living
Bespoke Structures
You don't have to be restricted to standardised units when starting a glamping business. If you have a sizeable budget, you might want to consider approaching a specialist firm and getting a project designed that's completely different to any other glamping offering, like Rufus' Roost (above). This can separate your site from the crowd and allow you to charge a much higher nightly rate than is typical for a glamping site. Of course, this requires a significant financial investment and involves a higher degree of risk. Listen to our podcast with Bob O'Connor to hear about the astronomical success that can come with bespoke structures.
Need help choosing your glamping units? We've partnered with a number of trusted manufacturers to help you make the right decision. Get in touch to find out more.