Anthropods – Recommended Glamping Pods Manufacturers
Created by Calum Published on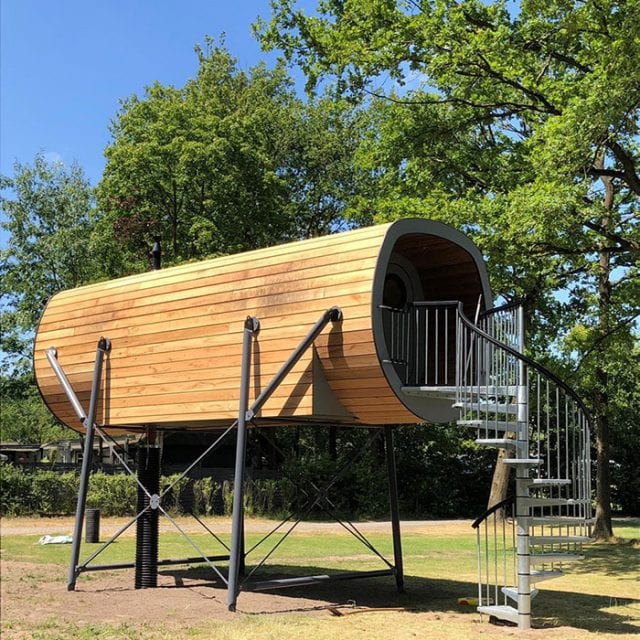 Anthropods & Co Ltd, one of our top recommended glamping pod manufacturers, thrives on innovation and shaping glamping design from new perspectives. As the market matures, customers are seeking new experiences, authenticity, and sustainability, married to luxury accommodation.
Anthropods award winning British designs and quality manufacturing ethos delivers unique products that command higher than average bed night prices that help speed return on investment. Based in North Yorkshire, the Company's small team craft stunning designs to create a contemporary and aesthetically pleasing Scandi-look both inside and out. The manufacturing process only uses timber from sustainable sources and the insulation is made from recycled plastic bottles.
What does Anthropod bring to Glamping Pod Manufacturing?
While Anthropod has a 'standard' pod range that they offer to their customers. They include a fantastic customisation feature where you can build your pod the way that it suits you. Combining their base models with different height types and extras allows a personal experience for each customer.
With that being said, here is a breakdown of the Glamping Pod Manufacturers main models.
The 7.2 metre length Anthropod Bleriot range comes with varying leg configurations enabling different heights (up to 5 metres) to be specified. Structurally tested for stability and wind speeds, the pods come fully fitted with wet rooms, kitchens, heating, Bluetooth speakers and 2 or 4 berth options. The Bleriot range is available on or off grid (certain models can include wood burning stoves) and are suitable for all year around usage.
The Anthropod GO! Garden Office follows the same design principles but is 5.3 metres in length and like most Bleriot models, only requires 4 x 1 metre concrete pads for the legs to sit on.
The Anthropod Stargazer range, designed for dark sky designated areas of the world, features raised beds, so occupants sleep under the glazing looking up at the heavens. The Stargazer comes in 2 or 4 berth options (3.2m x 52m or 3.2m x 7.2m sizes) and includes wet rooms and galley kitchens.