Joining Glampitect: Meet Keith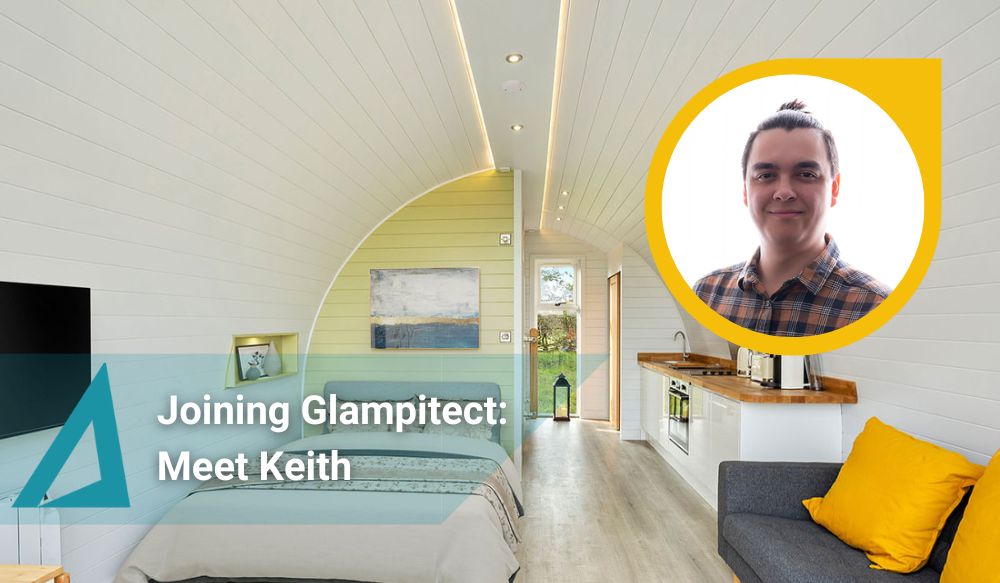 Hi I'm Keith, a marketer from the UK. I am thrilled to share that I have joined the Glampitect team!

In my new role, I will be sharing insights and news, as well as developing and improving our marketing strategies.

As someone with a diverse background in marketing and media, I am looking forward to contributing towards the company's success.
In this article, we are going to discuss:
Why Glampitect?
In light of the impacts brought about by lockdown, I decided that working remotely best suited my lifestyle and interests.

During my search I came across Glampitect and discovered they have a great approach to remote working and their service and culture really appealed to me.

I had also noticed the sharp demand in staycationing, being local to Eryri National Park, so joining the glamping industry felt like a promising move for my career.
A Bit About Me...
Ah yes, the existential quandary of a millennial writing about himself.

The result is something that un-ironically reads like a highly structured dating biography, but I assure you, I am not limited to "long walks on the beach" and food-based chat-up lines:
I am sponsored and powered by coffee.


Right now

I'm

a Latte guy

.

I used to opt for a strong black

A

merican

o

until I started seeing around corners and bouncing off the walls.

I love to travel and eat exciting food.
I thrive in the sun, anywhere bright and warm, just dump me there and I'm in my element.
I'm a sucker for Thai and Mediterranean cuisine: Spice & Rice is Life.
I enjoy learning new things and broadening my horizons.
Sounds cliché but I genuinely do. Personal development is something I am passionate about both personally and professionally. I find it helps me stay stimulated and growing as an individual.
I think I'm one of those eccentric music guys.
Cursed by creative thirst, I meet weekly with my bandmates and write convoluted 'alternative progressive rock' music before tragically forgetting how to play said songs in the following week.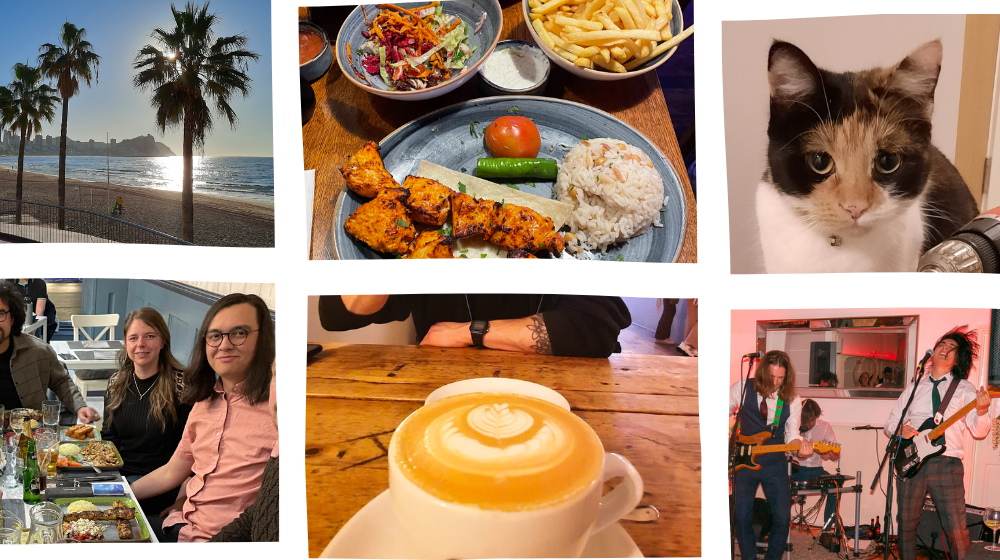 Why Marketing?
Not long after I completed my degree in media production, I found myself getting bored and as a result, discovered my interest for marketing and business.
After 5 years in marketing, I quickly developed my knowledge about digital marketing techniques, applications and optimisation. I'm a bit of jack of all trades in the digital marketing landscape and drawn to the challenge!

What I love about marketing is that there's constant evolution and development, so it keeps my job interesting and creative.

During my career, I've made some super connections along the way so I feel very fortunate to be a part of a supportive and skilled network.
What Have I Learnt About Glampitect So Far?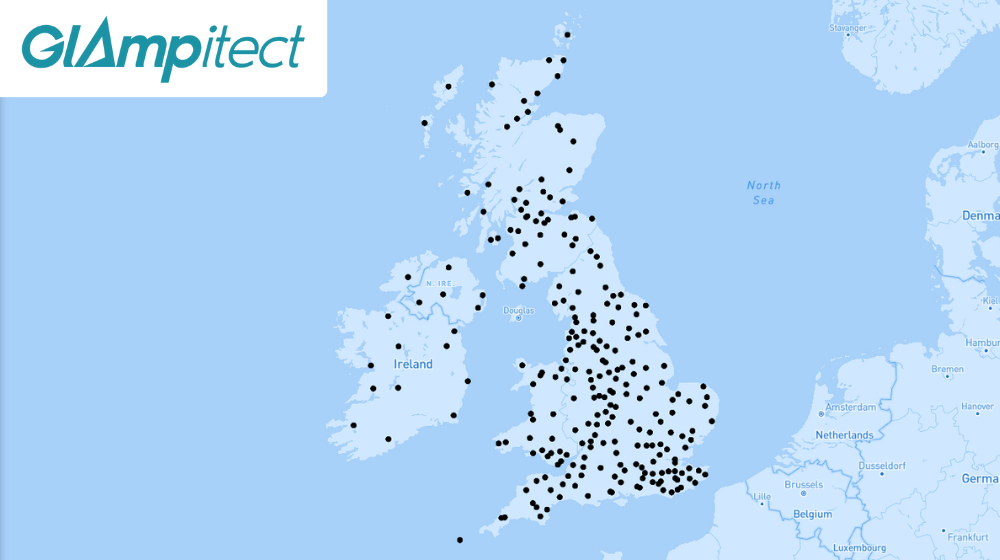 In a nutshell

,

Glampitect

are

the UK's top Glamping Site

C

onsultancy.

I was shocked to learn that

the consumer demand for

G

lamping

holidays (

and subsequently the venturing demand)

ha

s

skyrocketed in recent years.

In fact, more than four in five Brits (84%) say they would lean towards a staycation holiday in 2023 [i].

Popular motivations with Glampitect clients surround

starting a new business, utilising available land and diversifying their investment portfolio.



A medium sized site of 4 glamping pods can see over 100% return on investment in just 2 years, based off of £130 per night at 60% occupancy.

That's pretty good, especially if you're new into starting a business - it's beats blowing all your cash at Betfred, am I right?
The glamping industry is buzzing with interest and opportunity
Glampitect founder and glamping site owner, Calum MacLeod, started the company after noticing that there was no professional help available to prospective glamping site owners.

With the experience built off of his own glamping site, NC500 Pods, and his involvement in the industry, he's built a top firm of skilled glamping consultants and designers to support 1000s of clients across the UK, in addition to interest from the States and the Middle East.
What Is Glampitect's Mission?

So what exactly do glampitect do? What is a glamping site consultancy?

Glampitect help glamping site owners set up and achieve success.

The team at Glampitect may be small, but they pack a punch with their experience and expertise in the glamping industry.

Read more about their case studies here: Case Studies


Support at any stage of the glamping start-up journey.

Whether you're at the very start and thinking about embarking on this venture, or you're at the planning stages seeking permission from your local council - Glampitect provide in-depth and trusted advice.

Learn more about their services here: What We Do
If you're thinking about investing in a glamping site but don't have the time, money or expertise, the benefits of working with this consultancy gives you:
Credible advice + detailed guides
Expert designs + consultation
Recognised + trusted planning documentation
And it doesn't stop there, after your site is approved:

Glampitect provide websites and marketing to put your glamping business on the map and start getting bookings!
So, if you're interested in getting into the glamping industry, they're definitely the team to talk to.

You can learn more about the team here: Meet the Team

In addition, I recommend reading my previous article about the Glampitect Academy, it's free and very worthwhile to attend: Glampitect Academy: How to Start a Glamping Business
Intro Completed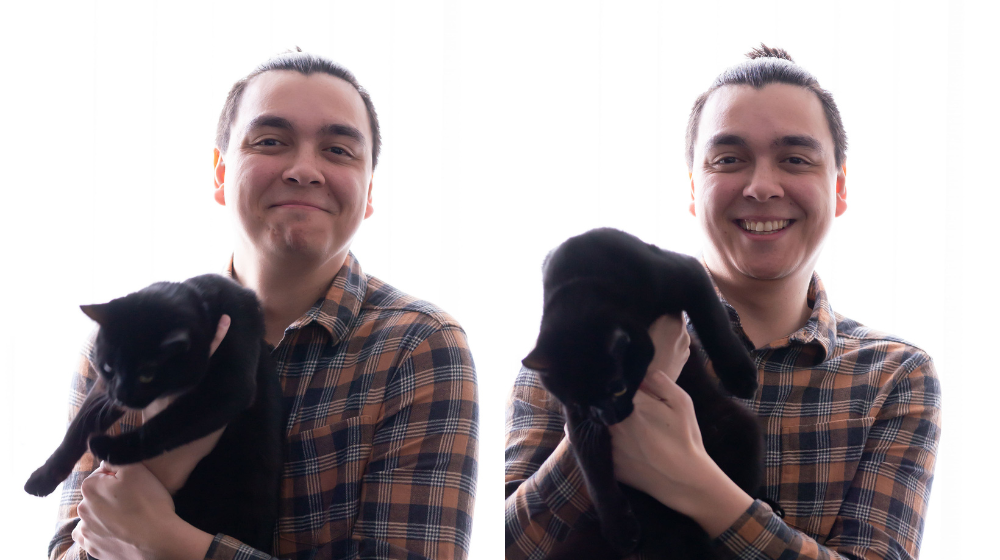 Well that's me and what I've learnt so far! Now, it's time for me to do the responsible thing and immediately book 6 weeks annual leave, just to drive my new colleagues crazy.
Jokes aside, my experience at Glampitect has been genuinely positive and the team have been very welcoming.

I've learnt so much about the glamping industry and look forward to getting stuck in.

I'll sign off with one of my favourite marketing quotes:
"Good marketing makes the company look smart. Great marketing makes the customer feel smart." - Joe Chernov, Marketer
Book a call with one of our friendly glamping consultants: Book a call

Follow us on Social Media for exciting news and content: