Glampitect Academy 2023: How To Start A Glamping Business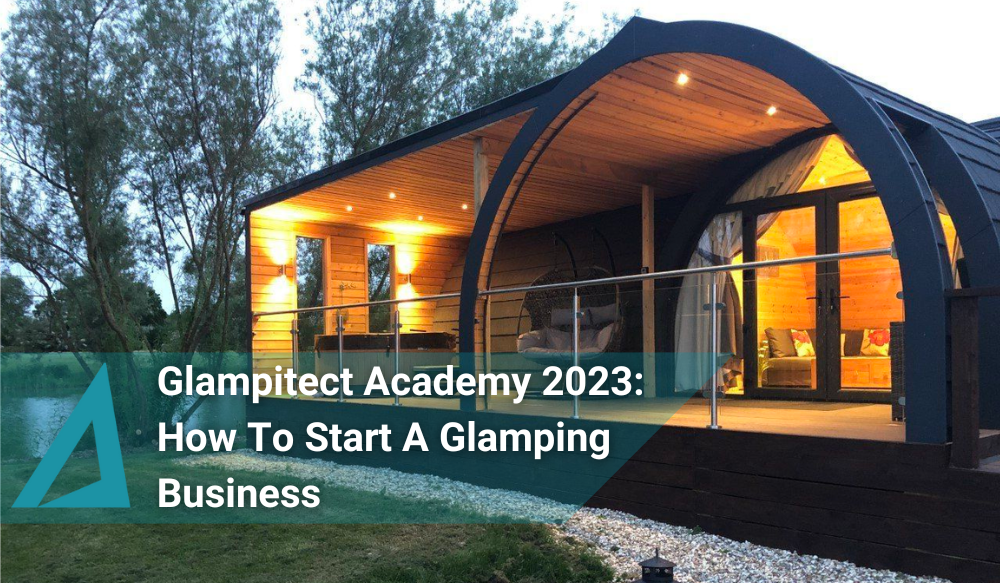 Did you know that we run a free academy on how to start a glamping business?

Earlier this month we led an online seminar on the topic and were delighted to see so many new faces embarking upon their glamping site journey!

Read more about what was covered in the last Academy meeting and how you can participate at no cost to you, from the comfort of your home.
In this article, we are going to discuss:
Who are Glampitect?
Glampitect are the UK's leading glamping site designers and planning consultancy.

We have helped over 200+ landowners with their feasibility studies, designs, pre and full planning documentation and secured over 60 planning approvals and active glamping sites!
Feasibility studies

Glamping designs

Glamping pre-planning

Glamping full planning

Glamping marketing and booking systems
It's fair to say our glamping consultants know what they're talking about and want to help you succeed.

Calum MacLeod, founder of Glampitect and NC500Pods setup the consultancy because he recognised an ever-increasing demand in glamping getaways across the UK and the globe and wanted to help beginners achieve their glamping site dreams.
Glampitect Academy Roundup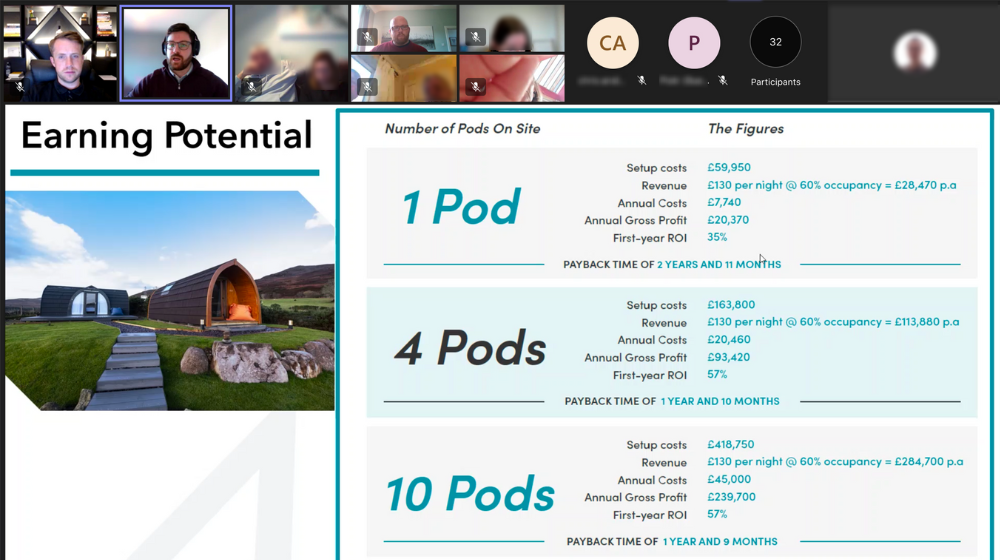 Over 35 guests from across the UK attended the last Glampitect Academy session on how to start a glamping business.

Senior consultant, Callum Moffat, hosted and led the webinar via microsoft teams with the support of glamping experts, Oliver Rimmer and Calum MacLeod.

The seminar took you through the journey of where you would start and what to expect along the entire process in a visual and informative presentation.

This included initial interest, finding land, gathering designs, planning, getting approval for development and advertising your glamping site successfully to ensure bookings are achieved:
Initial Interest in glamping site development
Sourcing land for your glamping site

Sourcing glamping site designs and planning documentation

Seeking approval for your glamping site

Advertising your glamping site successfully



How can Glampitect Academy benefit you?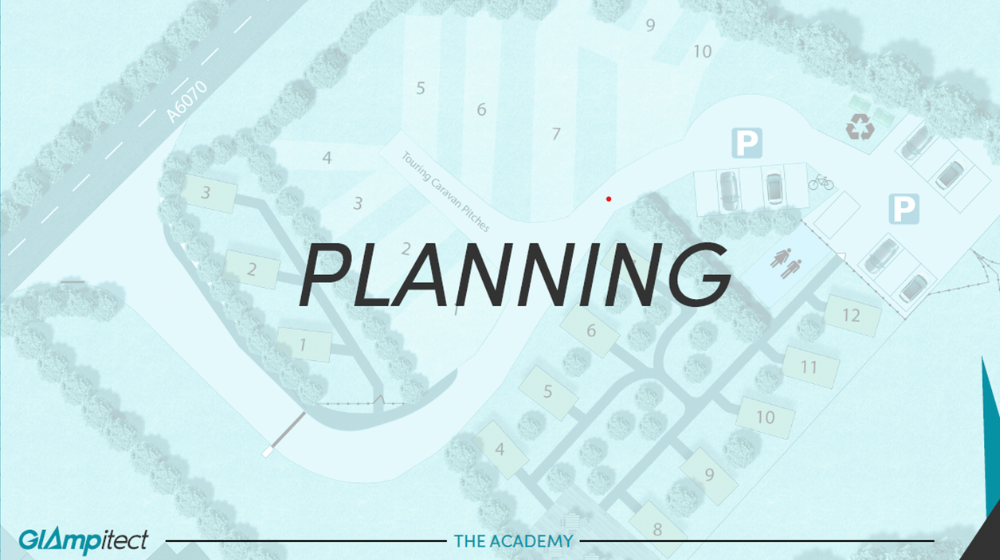 You will have the opportunity to meet our glamping consultants and aspiring glamping business beginners, gather valuable glamping industry insights and tried and tested glamping business advice:
Meet industry glamping experts
Meet like-minded glamping beginners

Get up-to-date glamping industry insights

Get proven glamping business tips

Q&A opportunities
A popular segment includes the chance for attendees to ask any questions during set intervals and at the end of the presentation.

To join in the next academy click here: Join the Academy
Interesting Q&As from the last Academy:
Is it better to look for sites within walking distance to village or somewhere within the countryside?



Often that depends on local council policy as some expect you to be reachable via public transport. This is

something our expert team can investigate for you once we know more about your specific site.

Is your growth in occupancy due to advertising?



Advertising, marketing your business and ensuring a good experience to create return business is a massive

part of keeping occupancy up. Before you are up and running, Glampitect can support you with setting up a

website, booking system and a marketing plan!

Could you share the best online sites to find land?



PlotFinder, On the Market, UK land and Farms are good places to start.

To save you time, book a slot

with our experts and they'll be able to best help and advise:

Book a call

Do you have any useful documentation?



We in fact provide a Free Guide on How To Start a Glamping Business!

To download simply follow the link here: Free Guide on How To Start A Glamping Business
I'd like to speak to someone about starting a Glamping business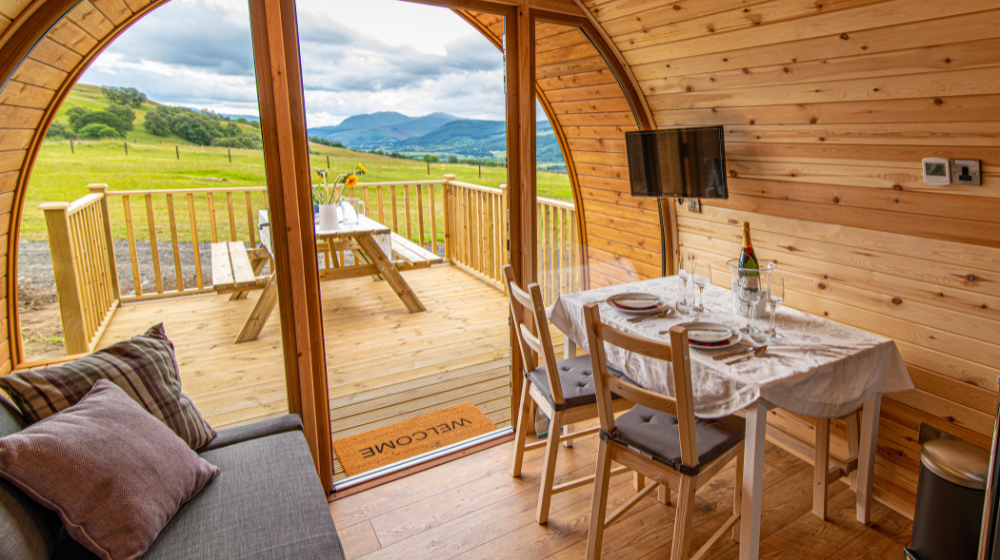 As the UK's leading advisers on how to start a glamping business, it is our duty to provide you with the best guidance and support about how to start a glamping business.

To help us help you, we'll need to arrange a free non-obligation call. To arrange this, book yourself in by completing the form below and we'll be in touch.
Speak to a glamping expert
Interested in learning more?
Book a call with one of our friendly glamping consultants: Book a call
Sign up to the next glampitect academy session: Join the Academy

Follow us on Social Media for exciting news and content: