Recommended Glamping Pod Manufacturers: Pennine Pods
Created by Calum Published on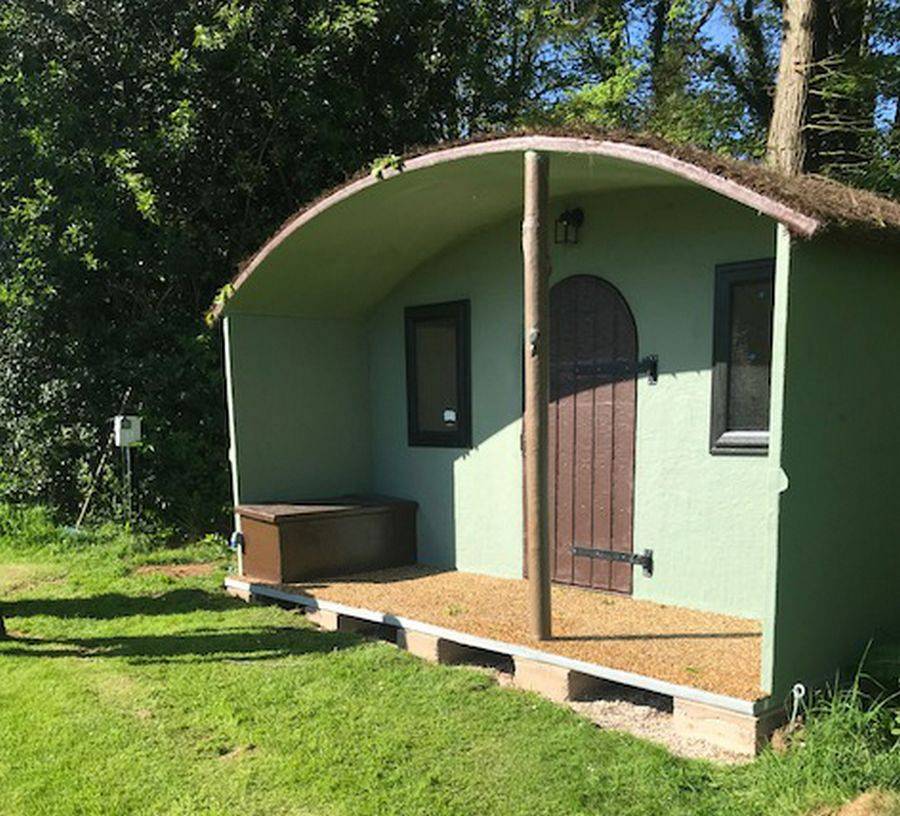 Searching for a glamping pod manufacturer can be a difficult task, so we are always looking for the latest manufacturers in the industry who are pushing glamping forward and are bringing new ideas and strategies to how the glamping industry works.
There are many different glamping pod manufacturers who all vary in what they offer with their pods, from unique designs and styles to different aesthetics and features included. Pennine Pods is a glamping pod manufacturer with its own style, and is certainly a unique company in the glamping world.
In this article, we will discuss Pennine Pods and what makes them special compared to other glamping pod manufacturers. We want to provide our readers with the best manufacturers, and we definitely recommend Pennine Pods.
Innovative Pennine Pods Design
Pennine Pods have an innovative design different from many different glamping pod manufacturers. From the inclusion of infused fibreglass in the designs, to the versatility of the structures, these pods are certainly high-quality and offer a different take on the glamping pod compared to ones made from timbre.
These pods are distinctive and will generally give you a higher occupancy compared to other pods, primarily from the beautiful, high-quality design. They can also change parts of the design to fit with your idea, so bear that in mind when choosing a glamping pod manufacturer.
Glamping Pods Available To Buy From Pennine Pods
There are a few different designs available to buy from Pennine Pods, that are on their website ready to view. Here are some of our favourite designs:
The Mickle Pod is a smaller pod made specifically for hikers/bikers. It has an internal floorspace of around 3.7m² and is easily cleaned. It is ideal for customers who are planning on getting muddy whilst on their travels and want somewhere to relax afterwards.
If your glamping site is made specifically for naturesque purposes and people are planning on going outdoors when visiting your glamping site, including this pod there would definitely be beneficial.
This Little Dun is a bit larger than the Mickle Pod and can sleep two adults whilst visiting. It has a floorspace of around 5.95m² and includes a living area with a sofa/bed for sleeping on. With lighting, electricity, usb/plug sockets, this pod is certainly more technical than the other.
There is an external porch with an LED lighting system designed for keeping the place bright at night time and is perfect for glamping sites where people are going to relax and spend time away from home.
The Ingleborough is one of the largest pods that Pennine Pods manufactures. It has a floorspace of around 11.89m² and can sleep between 4-6 adults at a time. This pod is perfect if you are expecting larger families at your glamping site and want a pod specifically for them.
There is also an internal wet-room, which includes a shower, a sink and a toilet, making it the perfect pod for staying in whilst on your trip away.
Reasons to Choose Pennine Pods Manufacturers
Pennine Pods are a unique glamping pod manufacturer, with a unique and different design to the majority of manufacturers on the market right now.
For a glamping pod manufacturer, the design has an aesthetic like no other, with the pods being old-fashioned by design and look similar to what you would see in an old british village, rather than the modern look that most glamping sites go for.
They will brighten up your glamping site and give it an atmosphere like no other.
Need Assistance With Choosing The Right Glamping Pods?
Here at Glampitect, we are working on providing our customers with the right glamping pod manufacturers in order to get started with their glamping site, and their glamping business. However, it can be a difficult task choosing the right pods that belong on your site, especially with the variety of pods now available.
If you haven't already, take a look at our free guide on Buying Glamping Pods to give you the advice and assistance needed going forward to choose the right pods for you and how they will benefit your business.