Recommended Glamping Pod Manufacturer – Hawkshead Bespoke Pods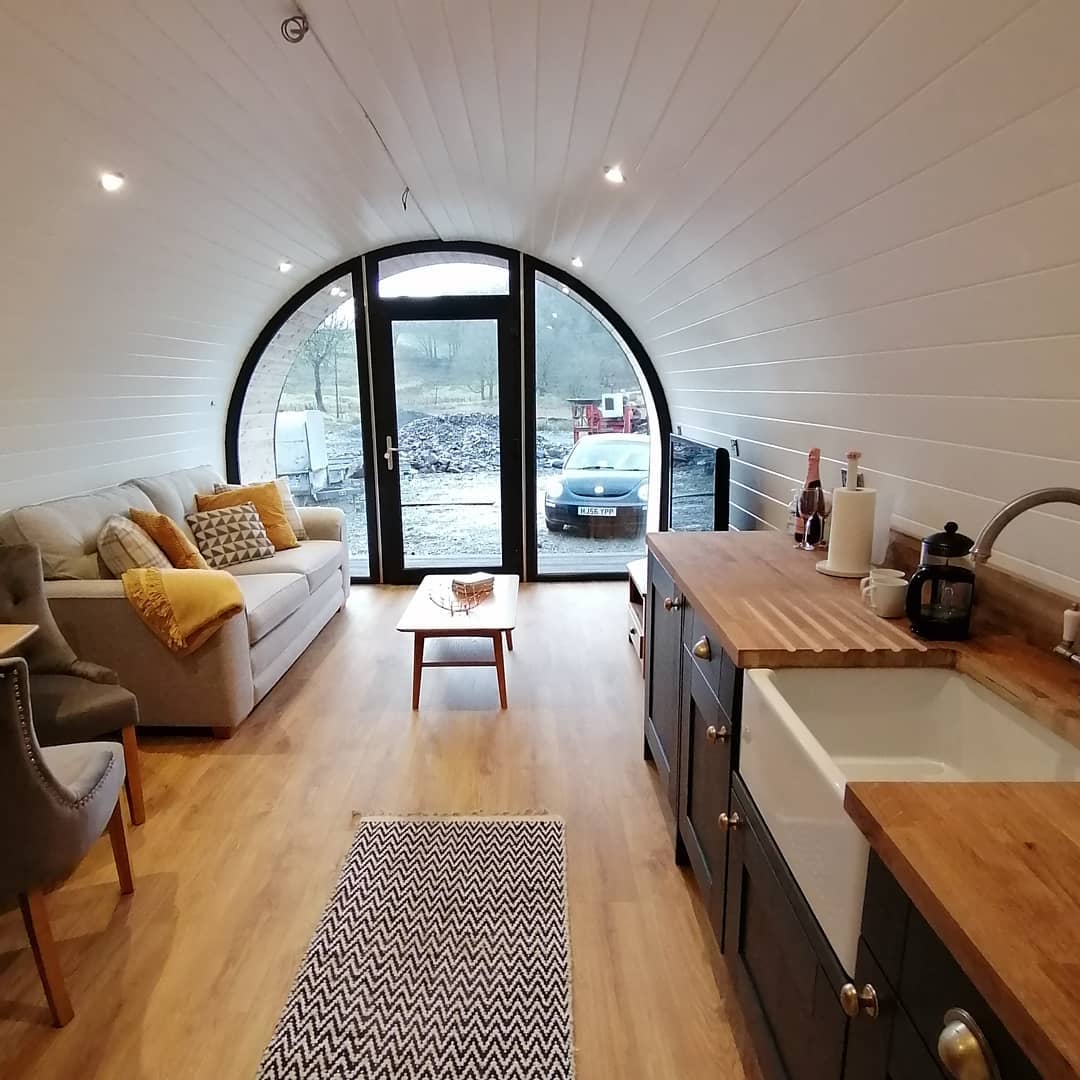 When going through the process of choosing the right glamping pod manufacturer, it can seem like a difficult decision to make. The rise of glamping as an industry has led to many different manufacturers on the market offering high-quality glamping pods, and there are so many to choose from.
Glamping is new and exciting, which is where the drive comes for these manufacturers to build creative and innovative glamping pods, but with the sheer amount on the market and the different designs and styles to choose from, it can become overwhelming to know the right manufacturers for you and your glamping project.
Hawkshead Bespoke Pods is a glamping pod manufacturer and one that we recommend, with glamping pods that are new, spacious and high-quality in design.
In this article, we are going to discuss Hawkshead Bespoke Pods and what they can bring to the table regarding glamping pod manufacturing and why you should choose them as a glamping pod manufacturer for your pods.
About Hawkshead Bespoke Pods
Hawkshead Bespoke Pods are based in the heart of the Lake District and design a range of different pods. Bringing together design and quality with a spacious atmosphere, the pods are typically larger than what you'd expect from a glamping pod manufacturer.
They have over forty years of experience in the manufacturing industry and also offer "Bespoke" pods meaning you can ask for specific changes to be made in the manufacturing process in order to get your glamping pod perfect for the purpose.
Putting customer care first is something Hawkshead Bespoke Pods are known for and giving their customers the advice and assistance through the glamping process is something they are known for, as we can help you with also.
Hawkshead Bespoke Glamping Pods
There are a few different types of glamping pods available to purchase from Hawkshead Bespoke Pods, but they all typically focus on the spacious design from what they are known for. Here are some examples of the pods that are available from Hawkshead Bespoke Pods:
Glamping Pods are available to purchase from Hawkshead Bespoke Pods and have a range of different features but focus on the spacious design giving you enough room to spend time in and relax after a long day at work.
Shepherd's Huts are a variation of glamping pod that is available to purchase from Hawkshead Bespoke Pods. They are typically a lot smaller than glamping pods and can be used for a range of different purposes.
Home Offices are also available as a glamping pod from Hawkshead Bespoke Pods, being perfect for your garden or property to expand upon the space that you already have, but also to invest in your home for the future.
Why Consider Hawkshead Bespoke Pods For My Glamping Pod Design?
We recommend Hawkshead Bespoke Pods for their dedication to the industry and putting the customer first and foremost. Not all businesses have the care and attention to their customers as Hawkshead Bespoke Pods do, and it has had a profound impact on their business.
Focusing on the customer is not only what Hawkshead Bespoke Pods do well, as their glamping pod designs are really impressive with a high-quality design, modern architecture and an atmosphere that can't be replicated.
Need Assistance When Choosing The Right Glamping Pod?
We understand that the vast amount of manufacturers within the industry can make choosing the right glamping pod hard. There are so many excellent pods on the market, it can be confusing and tiresome looking through how many there are.
If you haven't already, take a look at our free guide regarding Buying Glamping Pods to assist you through the process and to help you in the future for your glamping related project.