"Never let a crisis go to waste" - Capitalising on new glamping trends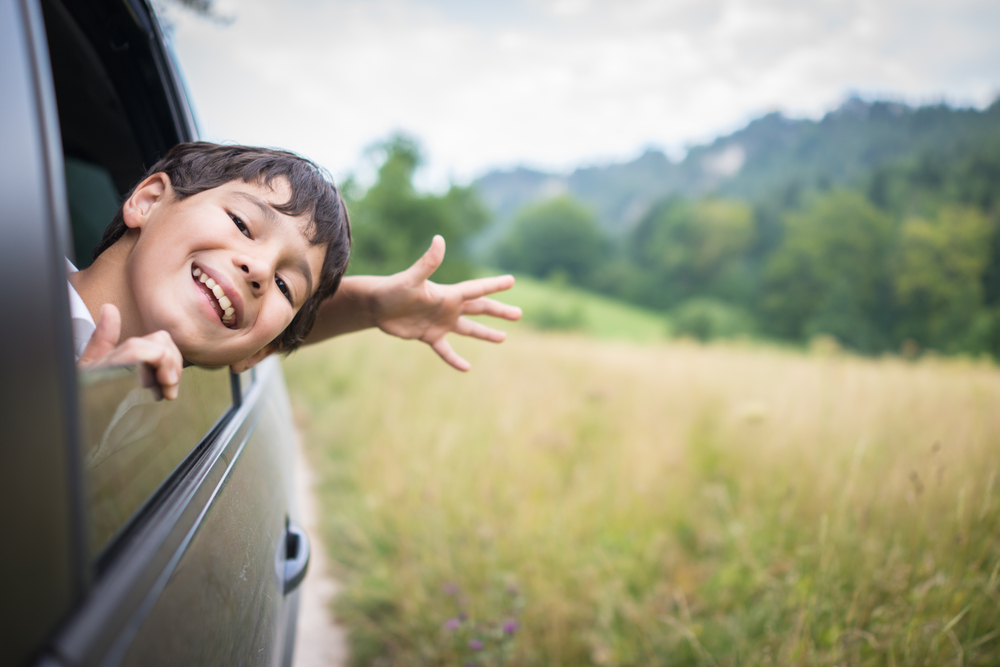 By Alex Russell, of Pitchup.com
The COVID-19 pandemic produced mixed fortunes for the travel industry. International travel took a huge hit, whilst thousands of people started to explore the countryside on their doorstep and 'staycations' boomed.

Outdoor holidays in particular saw huge growth compared to hotel stays, with Pitchup.com, Europe's largest booking platform for outdoor stays, seeing an 84% increase in room nights in Q3 2021 compared to 2019, while the likes of Airbnb, Expedia and Booking.com saw a 7%, 32% and 18% reduction in room nights respectively.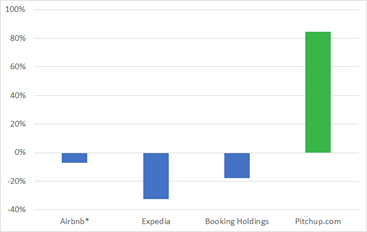 Why outdoor accommodation?
As the government's deputy chief medical officer said, "It is absolutely a biological truism that outdoor environments are much less [of a] risk than indoor environments". Not only is glamping far safer than hotel stays by virtue of being in the open air, but the sites also have the acreage to social-distance away from residential and congested areas, providing the space and fresh air to put people's minds at ease.

The pandemic has caused both mental and physical health to shoot up the agenda. It is now government policy to encourage access to the countryside to improve people's health, with projects being trialled such as "Green Social Prescribing", where GPs prescribe the outdoors to improve a patient's health and wellbeing.

Sustainability has also become an important factor for customers when choosing a holiday, and glamping has a far lower environmental impact than other types of accommodation. Carbon footprints of glamping holidays tend to be much lower than hotel stays, not only because most people travel domestically by car rather than flying, but also thanks to renewable energy use, recycling levels and a 'slow food' mindset, promoting local produce and low-impact activities like hiking in the vicinity.

Glamping sites also help to underpin the viability of local facilities (shop, bar, takeaway, etc.) for the benefit of the whole community, especially given the predominantly rural locations. One pub that has benefited from a campsite is The Red Lion, in Brinkley, Cambridgeshire, with owners Morris and Gwyn Fenton saying that "50%-plus of campers spend around £100 in our bar/restaurant, and for a small country pub that's significant."

All of these factors contributed to thousands of people taking their first outdoor trip during the pandemic. With as many as 60% of Brits not having taken a camping or caravan holiday in the three years to 2020**, it's opened up the outdoor world to a massively expanded customer base.
The domestic UK market is set to benefit from this trend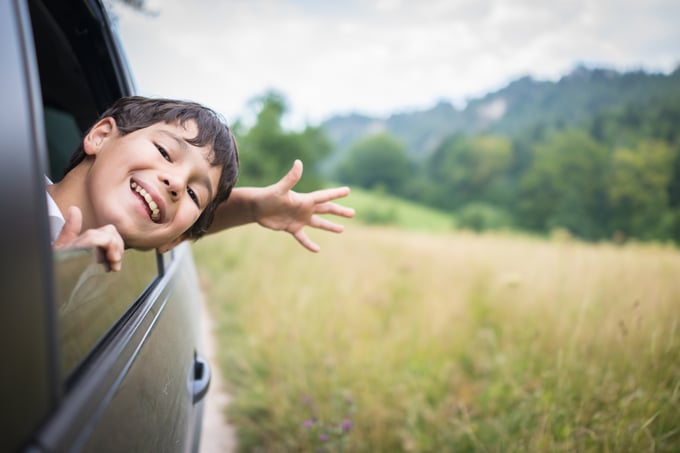 In 2019, 512 million holiday nights were spent abroad by UK tourists, whilst only 198 million were spent in the UK*. A large portion of these bednights migrated to the UK during the pandemic due to travel restrictions and safety concerns, presenting a huge opportunity.

In 2020, a Pitchup.com customer told staff that she was supposed to go to Barbados but she ended up staying at a UK campsite instead. She enjoyed her stay so much that she came back the year after - and this is consistent with the wider trend.

On Pitchup.com, advanced bookings for 2022 are up 200% compared to the same point last year, implying that a huge number of first-time campers and glampers that booked a pandemic outdoor staycation have become converts.

Due to this influx of new customers to the sector as well as the pandemic causing most people to considerably change their behaviour, some new trends are starting to emerge.
How are people booking?
The pandemic has caused a permanent shift online. Comparing September 2019 and September 2021, the proportion of non-food retail spend online has risen from 14% to 22%***.

Alongside this, the pandemic has also seen a trend to 'book everything' - from restaurants and events to experiences and trips - due to fear of missing out, desire to use COVID-safe payment methods and desire to comply with any pre-arrival requirements, plus an increased need for certainty. Comparing 2021 arrivals to 2018-19 on Pitchup.com, average booking lead time rose from 29 days to 35, as holidaymakers 'lock in' reservations. Lead times have increased significantly for lodges/cabins/pods specifically (17%).

83% of UK travel was already booked online in 2019, according to Abta, and the pandemic will only have increased this figure. If you only take bookings offline, even if that worked in 2019, the total 'offline' market has now shrunk considerably.

The decline of cash accelerated in 2020, with use falling 35% in one year, and reducing from 56% to 17% of payments in the last 10 years. Meanwhile, contactless has grown from 7% to 27% in the last four years****.
What are people booking?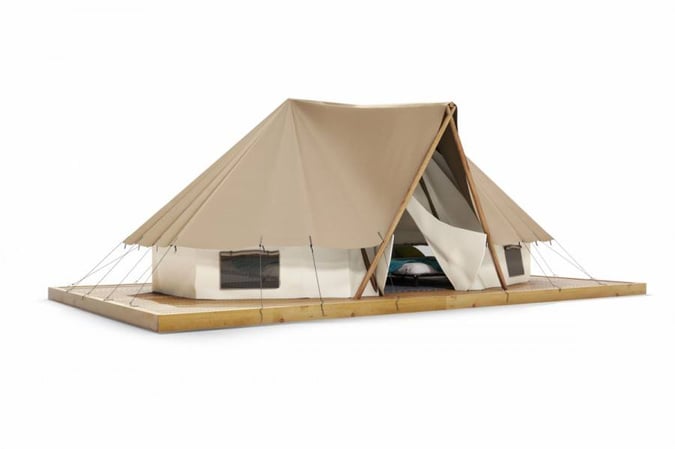 Bell tents were a clear winner during the pandemic, gaining 17% of share against other glamping accommodation on Pitchup.com, and it's easy to see why - being easy to install and often at a lower price point than other glamping units.

Pods still make up around half of glamping bookings on the platform, however. With broad appeal due to their mid-market price point, pods provide the perfect off-season option for tent campers (a great way to win over sceptical "other halves" to camping!), plus they're more resilient to the weather than canvas glamping so require far less maintenance.

High-end glamping accommodation has also become a substitute for boutique hotels - particularly for those with young children - as it provides the same luxurious standard whilst bringing people closer to nature. High customer expectations are continuing to drive innovation in this space, with many sites adding free-standing bathtubs, more technology and more quirky structures (like treehouses and geodesic domes) to keep up with the competition.

The pandemic has also seen an increase in sites offering private bathroom facilities for increased safety, which will only serve to strengthen demand for premium glamping options.
How can I make the most of these trends?
The shift to domestic travel due to the pandemic, coupled with the inherent safety and sustainability of stays in the outdoors, as well as the increased awareness of the benefits on our mental wellbeing, have created the perfect conditions for the UK glamping market to thrive.

With thousands of new customers flooding the market, new trends have emerged that glamping sites should take note of: from the death of cash and the elongation of the traditional season to the boom in bell tents and pods and increased customer expectations for high-end glamping options. Adapting your site to meet these new trends will help you to future-proof your business, but it is not the only consideration.

There is no point spending money adapting your site if no one is going to see it. Adding your site to an Online Travel Agent (OTA) can help you make the most of the growth in the glamping sector by allowing you to immediately tap into an audience of thousands of eager customers, without spending vast amounts of money on marketing.

Choosing one with a commission-only model means that the OTA is only paid when you are - a powerful incentive to maximise promotion for your business. In fact, Professor Peter O'Connor from ESSEC, Paris describes OTAs as "hyper-efficient sales and marketing machines that cost less than people think". For example, economies of scale allow OTAs to generate press coverage on an international basis - Pitchup.com has recently secured coverage for parks in The New York Times, Le Figaro, The Times, El Mundo and more.
About Pitchup.com, Europe's largest online travel agent for outdoor holidays
Founded in 2009 by former lastminute.com man, Dan Yates, multi-award winning Pitchup.com has sent over 1.8m people on holiday in the last year at 3,000 UK campsites, caravan parks and glamping sites. The platform enables users to search for all types of sites, from luxury bell tent sites through to one-off treehouses and glamping pods. With 80+ booking system integrations and 31m annual website visits, sites listed on Pitchup earn up to £580k each year. There is no fee, no contractual tie-in and no exclusivity, making it an easy way to bring in extra revenue for your glamping business.
Any glamping sites interested in listing on Pitchup.com can find out more at https://www.pitchup.com/join/ or phone 0203 743 9975.
*International Passenger Survey (National Statistics), GBTS (VisitBritain)
**Source: Mintel
***Source: National Statistics
****Source: UK Finance