Is Your Glamping Idea Feasible?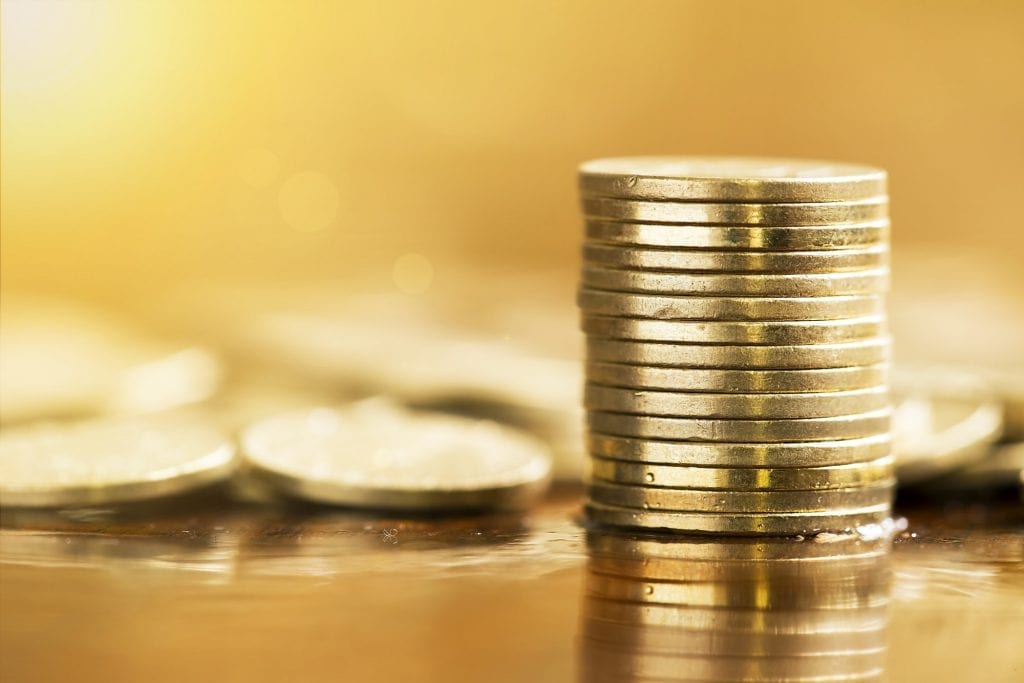 Starting a glamping business requires careful planning. Like any new business venture, you need to have some idea of your setup costs, revenue projections, potential profitability and estimated return on investment (ROI). It's also standard practice to have a handle on your competitors to see how you can differentiate yourself from them.
However, there are some aspects of preparing to start a glamping business that are specific to the glamping industry. For example, you'll need to have an understanding of the likelihood of your site acquiring planning permission. Other considerations, such as possible construction issues, are relevant too.
This is where a feasibility study comes into play. By taking the time to do your own research, or paying experts like Glampitect to do it for you, you'll have a much clearer picture of what your next steps should be.
Today, we're taking a deep dive into what a glamping feasibility study is, why you should do one and what you should include.
What Is a Glamping Feasibility Study?
A glamping feasibility study is any kind of research that gives you an idea of whether your glamping idea can become a profitable business. This includes both financial and practical elements. It should involve running some numbers so you have an idea of your site's money-making potential, but it should also look into local and national policies to get a feel for what kind of development might be acceptable in your area.
What Are the Benefits of a Glamping Feasibility Study?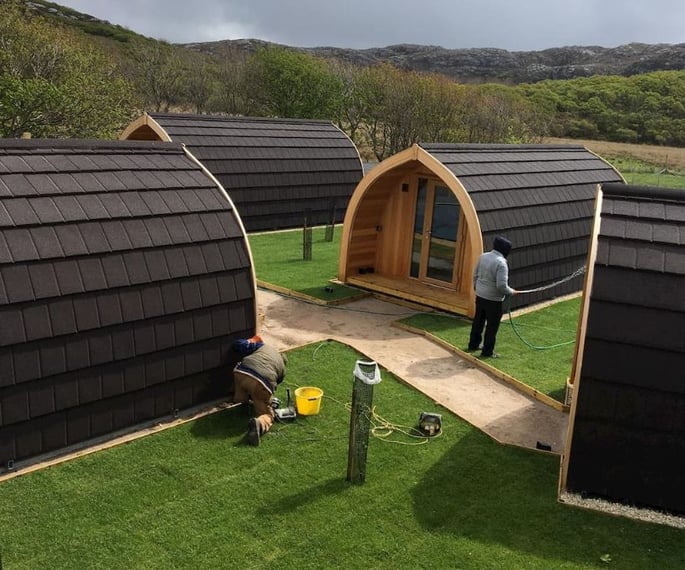 To give an idea of why assessing planning probability is so important, some local councils have rules stating that tourist developments in rural areas will only be acceptable if they are related to an existing building or business. This is one of a number of examples of small policy details that can catch you out. It's better to spend some time (and possibly money) doing your research and finding policies such as this early on instead of spending a lot more time (and a lot more money) on a planning application that, unbeknownst to you, has no chance of being approved.
Having an understanding of your council's rules and attitudes surrounding glamping developments will also allow you to submit a better application, as you can tailor your proposal around these things. For example, by studying previous glamping applications in your area, you may find that your council lends great weight to comments from the local highways authority. Knowing this, your application can put added focus on setting out how traffic increases around your site will be mitigated. It can also help you design your glamping site in the appropriate manner.
On the financial side, the benefits of estimating your site's costs and money-making potential are obvious. It will help you decide whether or not you can afford to start a glamping site (or if you need financing for your glamping business) and whether the returns will be worth the time and effort. It will also give you a sense of how long it will take to recoup your initial investment. If you want to gain a general idea of the returns that are possible, take a look at our blog post on how much money glamping businesses make.
We also learnt from our podcast episode on getting financing for a glamping business that having an independent feasibility study carried out increases your chances of successfully applying for loans, hire purchases and finance leases. It can make the terms of repayment more favourable, too.
How Do Glampitect Help?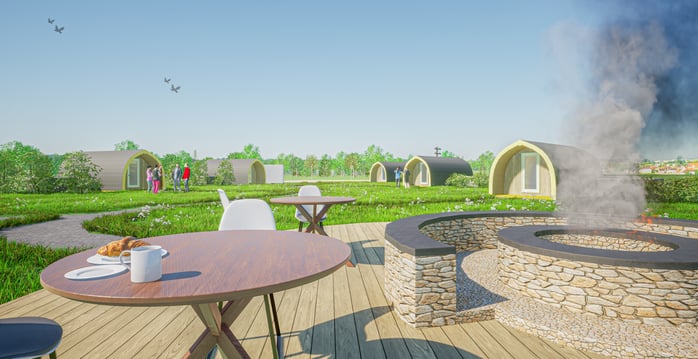 Glampitect offer bespoke feasibility studies for just £497 + VAT. This comes in the form of a circa 25-page report that's tailored to your proposal, as well as an adjustable calculator tool that breaks down your costs, revenues, profits and ROI. Included in the study is:
Analysis of previous glamping planning decisions in your local area.
Analysis of your proposal against your local council's policies.
A review of any construction issues you may face.
Evaluation of your site's potential against other nearby sites.
Financial projections.
Project timelines.
Advice on next steps.
If you'd like to purchase a Glampitect Feasibility Study, get in touch and we'll get you started on your glamping journey!