Best Types of Land for Glamping Sites
Created by Calum Published on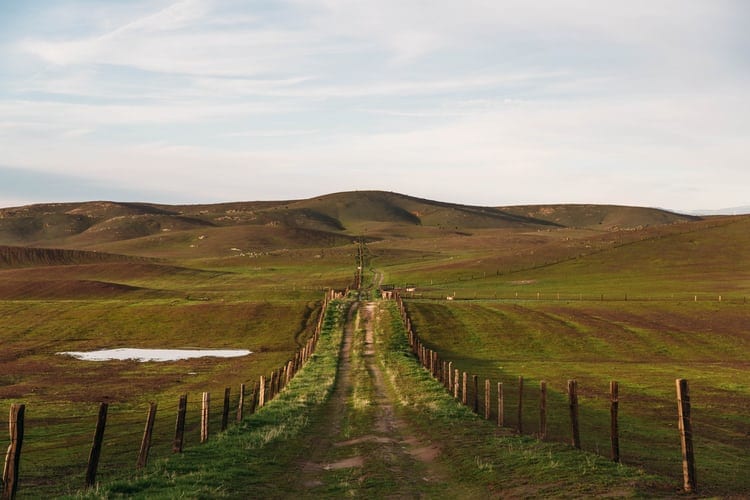 Glamping in the UK has grown from a trendy past time to one of the most significant types of 'staycation' and holidays. Prospective glamping site owners must all start at the beginning. The glamping business beginning starts with the land, the land for your prospective site. In order to get glamping planning permission for your site you must consider many factors about how your land will be compatible for starting a glamping site. Some of these factors can be found within a feasibility study for your venture, but there are some things that should be deemed 'common sense' when looking at the best types of land for your glamping site. Having a good plot of land for your glamping site is a necessity in order to be successful in this industry.
Here we will discuss the key aspects that make the best types of land for glamping sites.
If you are considering having multiple glamping pods across your site. The best types of land have the room to accommodate several pods while giving each customer appropriate space around them. Having a site that has around 7-10 acres of land is plenty room for your prospective glamping site if you are aiming to have multiple pods or at least have the desire to have more pods within your site.
It is important to note that every glamping site is different from the next. As a result consider these measurements for the best land size as a rough guide. Some sites will naturally be smaller than others depending on the aim of your glamping business, sites that want only a small amount of pods will require less land. However, make sure that your land still has enough size to accommodate all aspects required for your site. It's not just the pods that take up space, there are shower and toilet blocks amongst other things which take up space. All of which will be discussed further down.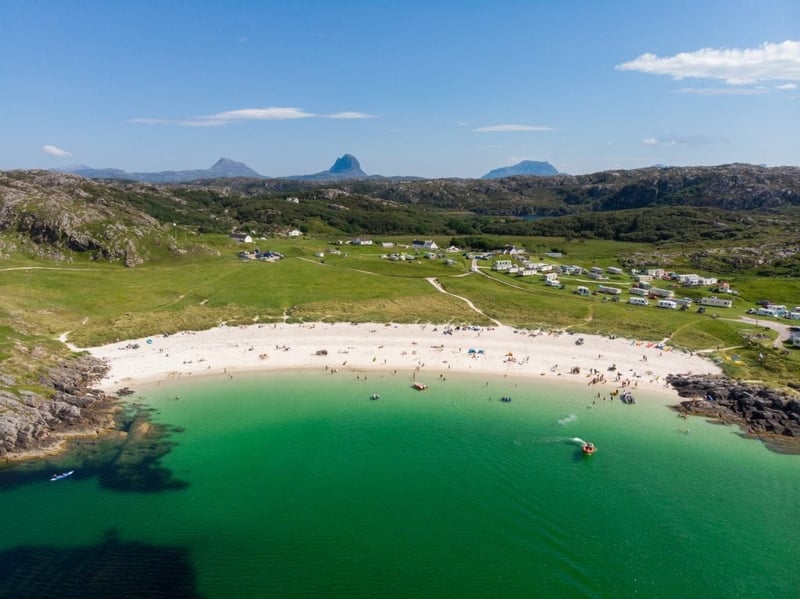 With the size of the land established, we can move on to what is on the land itself. It is important to consider the agricultural features of your glamping site in order to have the best type of land for your customer base. The best types of land in this regard vary greatly, for a site with large amounts of glamping pods, land with lots of clear space would be considered the best type of land.
For sites that have tents or yurts as their main type of pod the best types of land will be more dense with woodland features. Having land with a forest integrated with the site would play really well into the feel of the site, creating a cosy camp-out environment. If that is not possible, land that provides shelter for the pods is also a good way to go.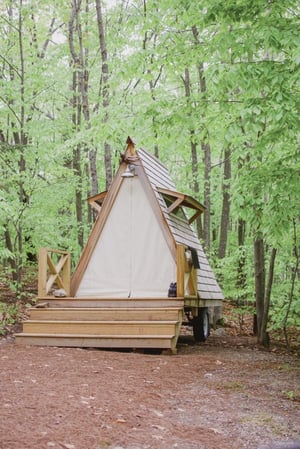 Following on from this, having land near natural stretches of water will create the right atmosphere for these pods. It is not an overstatement to say that the location can be just as important for your potential customers as the pods they will stay in, which is why it is so important to make sure you have the best type of land for your glamping site.


If natural features cannot play a massive part with the land available to you, you can still use the agricultural features near by to your advantage. Having land near coastal areas and beaches is becoming a huge selling point for glamping sites. While you may not be able to have your land on the actual beach itself, having land only a stone's throw away from a beach can be a great way to increase potential bookings. Some of the best types of land for your glamping site will be near an ideal location which your customers can visit. Having beautiful views that can be seen from your land will be what sets your site apart from other glamping sites.
When you look at the best types of land for a glamping site you need to consider the other amenities that are required and are just as important as the pods you will be installing.
The amenities that you will have to have included in your site will be a mains water supply, waste drainage and electricity. The best land for your glamping sites will be able to accommodate these three things at the very least in order to be a viable site. These amenities will generally have to have an infrastructure built on the land in order to be correctly managed. In particular with the water and electricity, they will generally be supplied by mains, therefore space in order to install a grid will be needed. The best types of land will have these amenities running at a high quality, but they should also be installed far enough away from the pods so they don't cause a disturbance.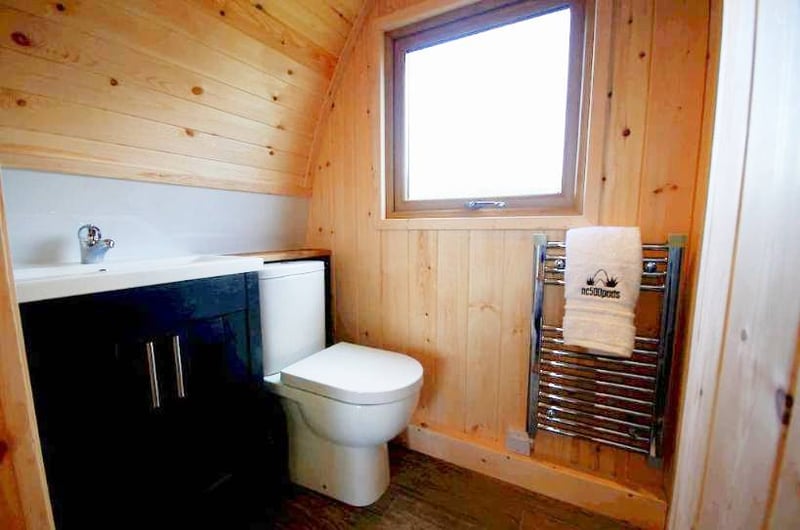 Other things such as toilet and shower blocks which require the latter amenities should also have their own section on the land, so not to disturb those staying at the glamping site. The best types of land will have segmented sections for specific functions. This shows a competent and well planned glamping business to the authorities when asking for glamping planning permission and ultimately it shows it to your potential customers.
Having land that ensures a separation to give each glamping pod privacy while allowing access to communal areas is key. While this has already been explained for amenities it is also the same case for glamping sites that want to invest in communal services. If you are wanting to include a games room for your site then it is important to have the land that can segment this from the glamping pods, trying to sleep next to a room for laughter and loud voices is not ideal and can affect your sites reputation.
Finally it is important that the land of your glamping site is accessible. Having a glamping site which is difficult to reach can be a major roadblock in making your site a success. As a result, your land must have some form of road access, the best types of land will have clear access from the main roads to your site's entrance. Having a country path or back roads to follow to reach your land is absolutely fine and a probability for glamping sites, but there must be an ease of access to the land itself. This might mean having signs posted around your land or possibly choosing land that is closer to main roads. This may lead to alterations in where prospective glamping businesses wanted their land originally, but it is a necessity in order to have the best land possible for your site. You can't have a successful glamping site if no one can reach it!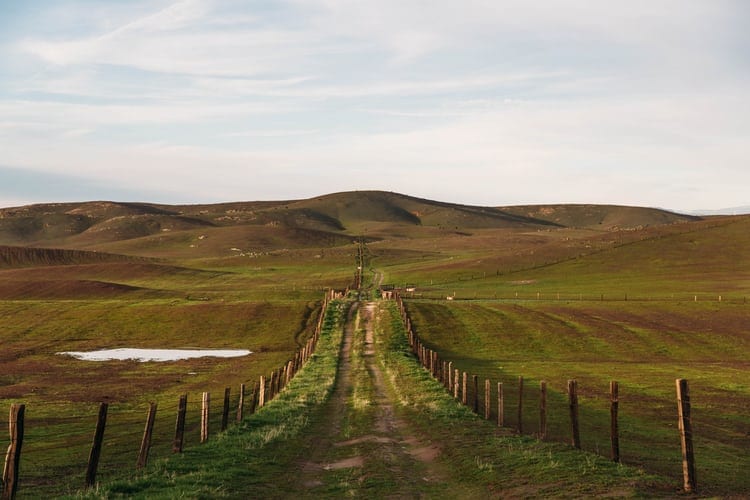 Choosing the best land for your glamping site is an extremely important factor that must always be considered first before starting your venture. The land you choose can become your site's unique selling point and can make your business into a huge success. If you are still unsure about the best type of land for your glamping site ideas, we offer consultation on how to start your site and as well as studies to see what land will be perfect for you. Please get in touch with our team to find out more.