Glamping Pods For Sale: Top Quality Glamping Manufacturers
Created by Calum Published on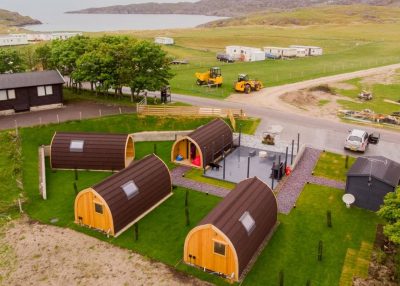 Glamping is a fairly new industry that's growing at a faster rate than ever before. Due to the coronavirus pandemic, many people are looking at starting their own glamping business, or even buying a glamping pod for their garden.
With there being so many different glamping pod manufacturers, it can be hard to know which ones are right for you. There are many different glamping pods for sale in a wide range of designs, layouts, materials and price points.
Glamping Business Experts
At Glampitect, we're the experts of the glamping industry and we understand what makes a good manufacturer and what doesn't. There are many glamping pod manufacturers across the UK, but some are certainly better than others.
The glamping pods listed below are from some of our favourite manufacturers. We've had good experiences with them whenever we've paired them with our clients, and we love all of their designs.
Glamcompare
Glamcompare isn't a manufacturer per se, but it's the number one place to find glamping pods for sale in the UK. All the renowned UK glamping pod manufacturers are listed there, and you can browse the selection to find the perfect manufacturer for your projetc.
Timber Builds
Timber Builds are based in Northern Ireland and have a brilliant reputation for building the strongest pods in the industry. They offer standard models and bespoke options, and the owner owns his own glamping site so they understand how important your project is to you.
Snuggeries
Snuggeries are an established garden office manufacturer that are moving into the glamping space. The pod in the image is their first premium, completely bespoke pod, called 'The Polehanger'. Snuggeries are another growing business that we expect great things from in the future.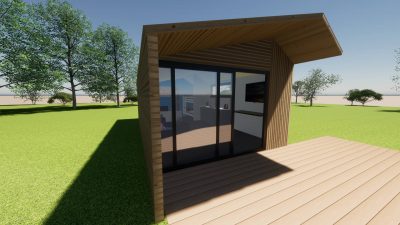 Hawkshead Bespoke Pods
Hawkshead Bespoke Pods are also new entrants into the glamping market. We're huge fans of their classy and spacious interiors, which have received a lot of interest since they started promoting their pods towards the end of 2020. The pod manufacturer market is getting increasingly crowded, but we believe Hawkshead Bespoke Pods are distinctive enough to stand out from the rest.
Odd Pods
Odd Pods are among the best manufacturers of the classic glamping pod. Their use of a CE certified steel chassis ensures that their pods are particularly sturdy. Keep an eye out for special offers as well - in January 2021, they included a free hot tub for anyone ordering a pod of 7.5m x 3m or above.
Need Assistance When It Comes To Glamping Pods?
Still not sure? Don't worry. This is a big decision that requires lots of careful consideration.

If you haven't already, get in touch with us and we can help you through the buying process. We have excellent relations with a variety of glamping pod manufacturers, so you can trust us to help you find the right fit for your site. It can be tiresome and confusing at first, but with the right assistance, you'll be on your way to buying the perfect glamping pods for you.