Recommended Glamping Pod Manufacturers: Diamond Suite
Created by Calum Published on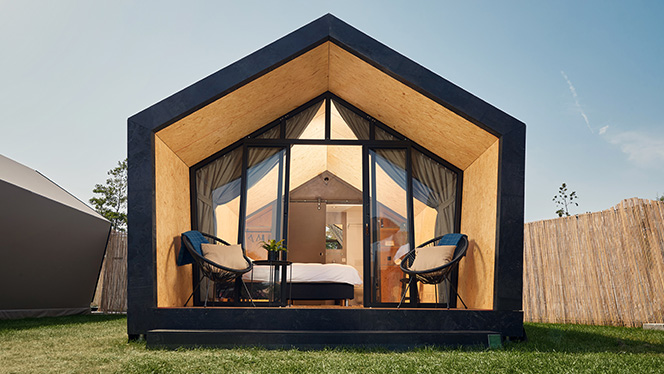 Introducing Diamond Suite, one of our recommended glamping pod manufacturers.
Hailing from the Netherlands, Diamond Suite strives to bring the ultimate glamping accommodation for multi-purposes with a focus on outstanding interiors and exteriors.
With every Diamond Suite they build they always begin with three principles: Flexibility, sustainability and innovation. From there they create spaces that meet your wishes. Being completely modular, customisation is a feature that Diamond Suite want every client to consider, with many luxurious extras that can be added on in every build.
What does Diamond Suite bring to Glamping Pod Manufacturing?
As said before, the suite is a modular design. Their basic models have a length of 6 or 9.6 meters, however, if you have a design in mind that is shorter/taller than their basic models then they can easily shorten or lengthen the models to fit your needs.



For holiday parks or glamping areas. The Diamond Suite is designed to give guests the 'wow effect'. The Suite can accommodate for up to 6 people and if you desired, each Glamping pod you get from Diamond suite can be the same size, but a completely different design within.
Create space for the whole family to stay in, or use the space to include luxurious extras such as a hot tub, terrace or a fully-fledged kitchen with high-end specs. The choice really is yours during the design process, choose the materials, colours and furnishings with the help from their years of expertise.
From the conception of your pod ideas to the delivery of it on-site is a process that Diamond Suite nail! In their words "Construction is done in the blink of an eye.", with every order placed they aim to have the Diamond Suite placed in your site from 8 weeks and when it reaches your site, construction can be done in a day. They also can deliver bulk pod order of up to 10 pods. The need for speed is still a priority for this glamping pod manufacturer as they have been known to deliver all 10 within a 10 week period, that's fast!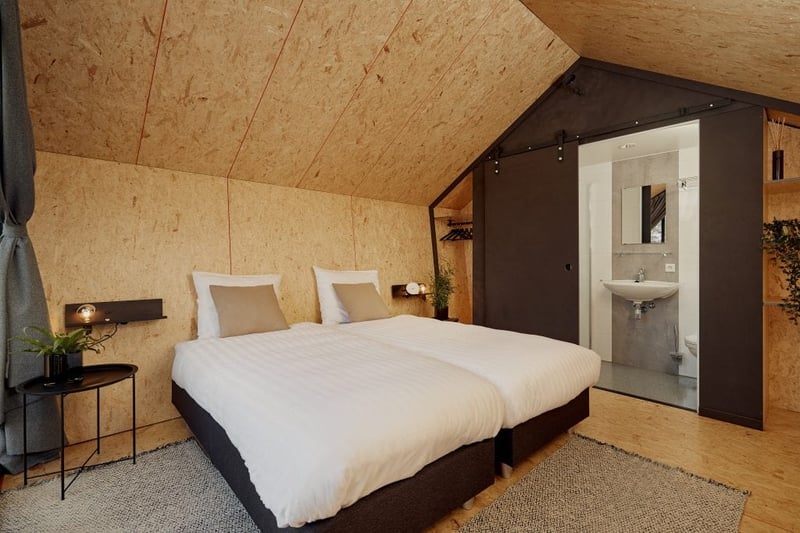 Glamping pods and the staycation craze is always the more sustainable option for holidaymakers and holiday goers, so it's no surprise that Diamond Suite endeavour to make sustainable pods for their customers. As well as using sustainable materials for their pod structure, they can install added extras such as solar panels and climate control heating solutions for the pods. Outside the pods, they continue to be sustainable as their production is carbon neutral, an impressive feat for any glamping pod manufacturing company.