Greendown Shepherds Huts – Recommended Glamping Pod Manufacturers
Created by Calum Published on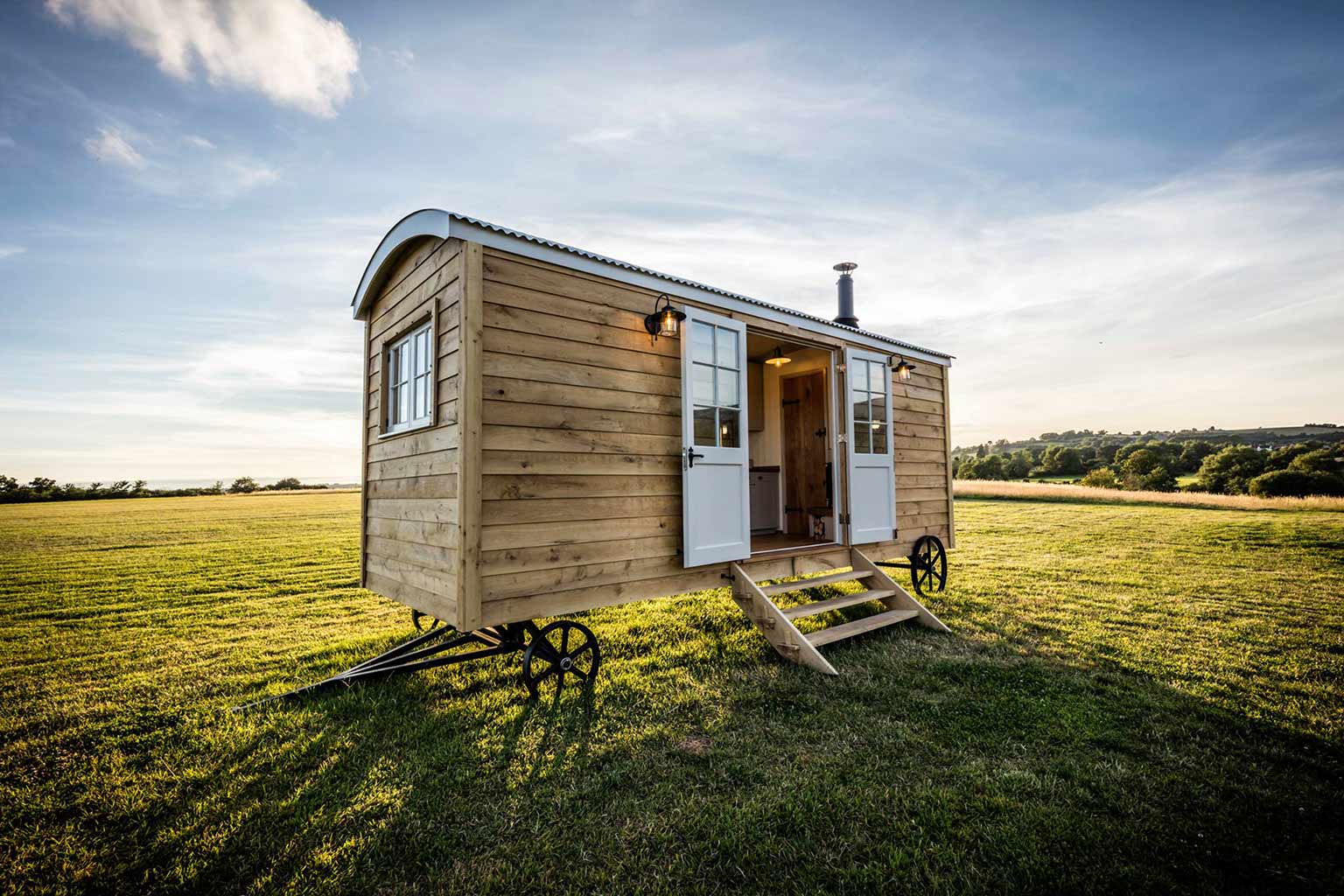 With glamping pods manufacturers now popping up everywhere, with pods of all shapes and sizes, we decided to create a series of articles on some of the better suppliers of pods in the UK. In this article we take a look at Greendown Shepherds Huts.
Find out more about our recommended glamping pod manufacturers in the UK here.


Greendown Shepherd Huts History
Greendown Shepherd Huts Ltd was set up by Harry Long and Richard Hodges in 2017 and initially located themselves in a workshop on a farm in Saltford . Harry is the craftsman who has made it all possible whose skills compliment those of Richard who manages all other aspects of the business with his finance skills. After 18 months on the farm, Greendown have moved to bigger premises in Keynsham where production has been ramped up to meet the increasing demand.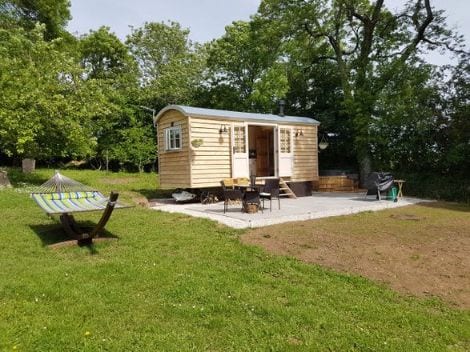 Greendown Shepherds Hut Range
In the beginning quality was the key word, and that is their mantra. Their huts have evolved to some of the best quality on the market, and increasingly Greendown have specialised in producing huts for the hospitality market with it's Bed and Breakfast Hut. With a lifespan of 20-40year plus, this can be earning you money for years.
They have found that there is a niche market emerging with people looking for other ways to earn income.
If you a have a small piece of land this could be the perfect solution, and being mobile, some planning rules can be avoided, although we always advise speak to an expert about planning.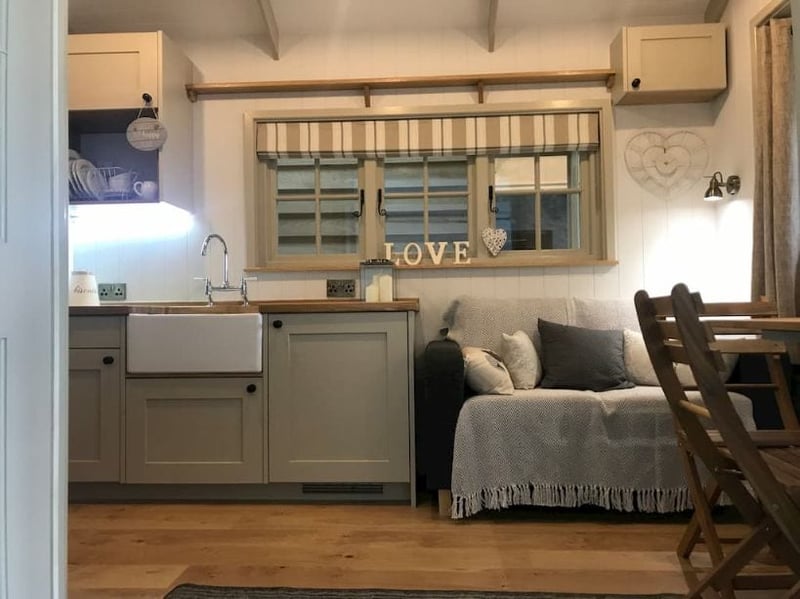 Every hut manufactured by Greendown comes with the following as standard:
Boxed Steel Chassis with Tow Eye
Fully Insulated to New Build Standards
Hard wood windows and French doors double glazed to new build standard
Exterior oak cladding , which means no painting and maintenance
Underfloor heating and log burner
Bathroom with walk in shower
Kitchen with gas hob and integrated microwave
Full size double bed (4'6" x 6'6")
Tv and aerial
Gas boiler that runs at 12 litres a minute.
Colours are the choice of customers, as are blind designs.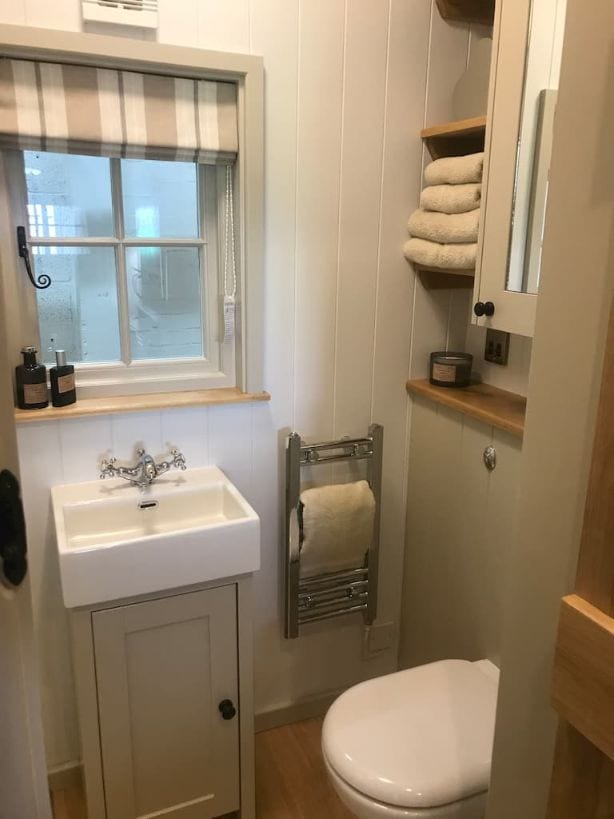 They do bespoke builds and client can choose their size, although our standard size hut at 20' x 7" is the most popular.
They do bespoke builds, so your hut can be unique, and visitors are welcome to visit their workshop and office to view their latest shepherd hut models and see first hand the quality craftsmanship.