Virtual Reality Glamping Pods at The Hotel Show Saudi Arabia
Created by Calum Published on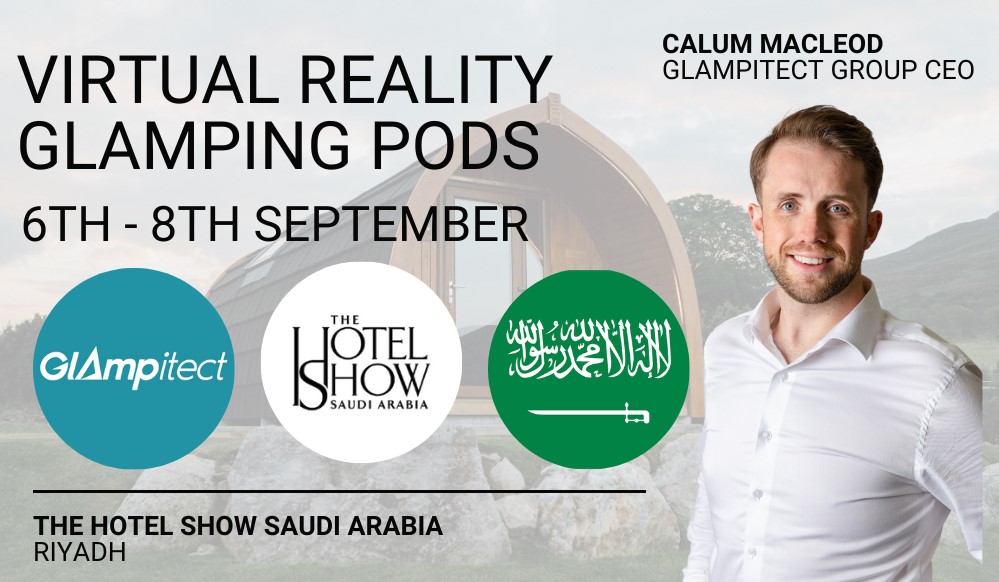 Glampitect will be exhibiting our glamping pods at The Hotel Show, Saudi Arabia in Riyadh 6-8th September 2022. This time, you will be able to take a virtual reality tour of all of our pods with our VR glamping site.
We premiered the Middle East's first portable glamping pod at the Hotel Show Dubai 2022 earlier this year and this time we're coming with another premier - the first ever virtual reality glamping site in the Middle East. Come along and take the tour this September.
The Hotel Show Saudi Arabia is taking place 6, 7 and 8th of September in Riyadh, at the Riyadh International Convention & Exhibition Center. Show times are 4pm - 10pm daily.
Thinking about coming to see Glampitect? Here's how we can help you:
Glamping Pod Manufacture in The Middle East
High Quality Glamping Pods
Luxury Beach Cabana Manufacture
Fully Bespoke Portable Buildings
Huge ROI Glamping Sites
Glampitect will be at stand C9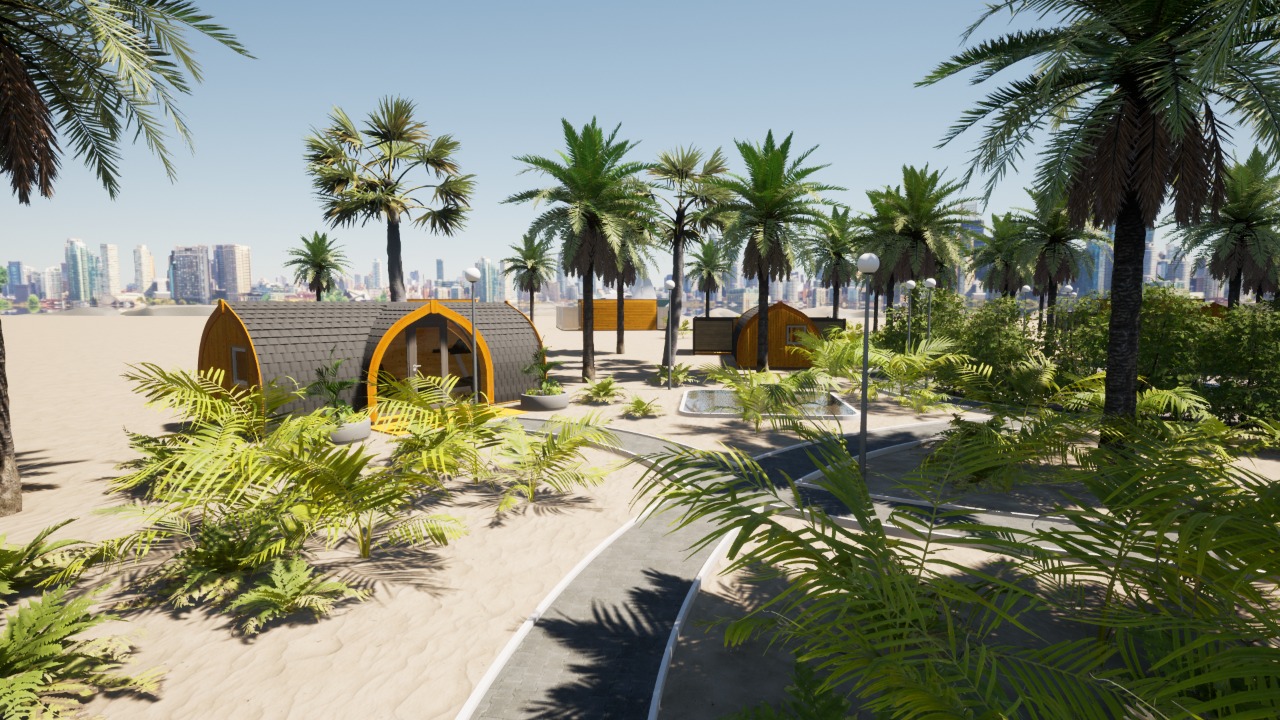 What is Glamping?
Glamping is an amalgamation of two words – glamorous and camping. So by definition, glamping is glamorous camping. It is for those who like the outdoors but also like the comfort of their own home or a hotel room. A massive 'phase' has grown from this. This phase has turned into a long term trend that's popular and here to stay!
It may be called glamorous camping but it's a long way from camping! Think 5 star hotel room, dropped into the most beautiful parts of nature.
What are Glamping Pods?
Glamping Pods are 5 star hotel rooms dropped into the desert! The are structures, usually around 20m2 in floor space with all the furnishings of a luxury hotel room. They are transportable and built off site for ease of the glamping site investor.
They are generally made from timber, though internal and external finishes can be amended to suit the climate and client. The are beautifully finished inside to give a 5 star feel to cater to your visitors needs. They can sleep from 2 to 6 people depending on internal configuration and all come with an en-suite as standard.
Glamping pods can command large nightly rental figures of $300 to $1000 per night! Considering pods cost $30k-100k to buy depending on quality, the return investment extremely quickly! In fact, investing in glamping has a better ROI that almost all other investments on the market, other than very high risk investments.
5 Star Hotel Room Quality
Built Off Site & Transportable
Huge Nightly Rental & ROI
Unique and On-Trend
Massively Desirable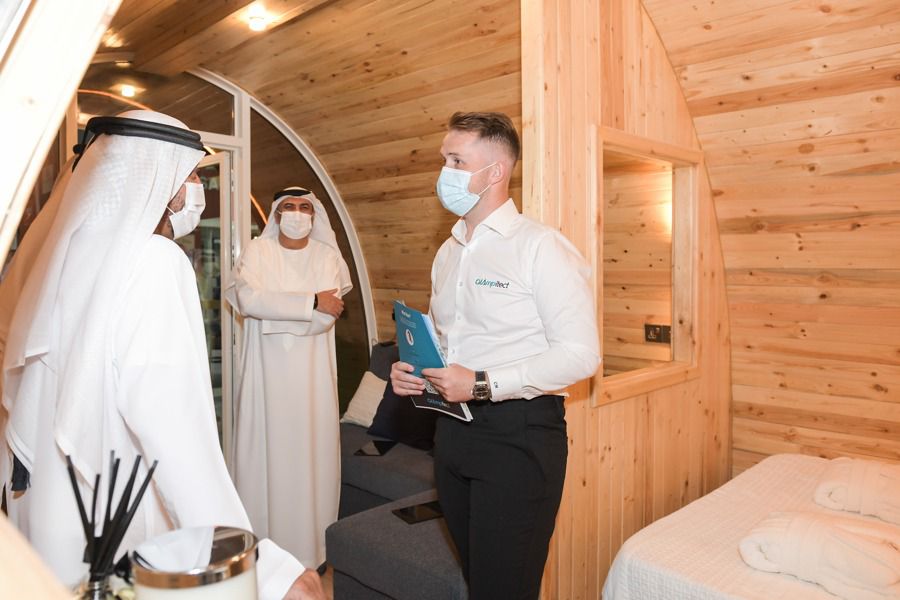 Sheikh Ahmed Went Glamping at Our Last Hotel Show
The last time we exhibited at the Hotel Show was in Dubai in May 2022. We had the honor of showing His Highness Sheikh Ahmed bin Saeed Al Maktoum around the pod.
We met over a thousand people that were interested in our glamping pod product and have stayed in touch with over 350 of them. We are hoping that we will see some of these people at the Hotel Show in Saudi Arabia in September.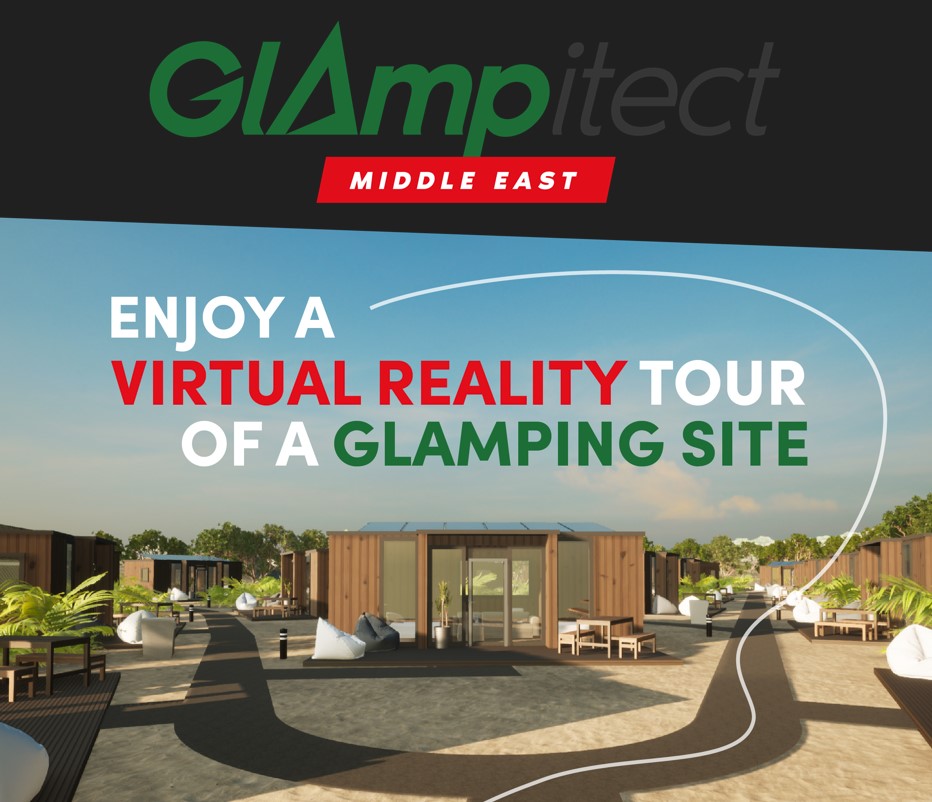 How to take Our Virtual Reality Glamping Tour at The Hotel Show Saudi Arabia
We are extremely excited to be showcasing a glamping site with our various glamping pod and cabana designs on it at the Hotel Show in Riyadh.
We only have 1 VR headset and we expect the queue to be big! We are allowing you the opportunity to jump the queue and book your VR slot now.
To do so, please send Calum an email with your desired time: calum@glampitect.com
See you at the show!