What is Required to get Planning Permission for Glamping Pods?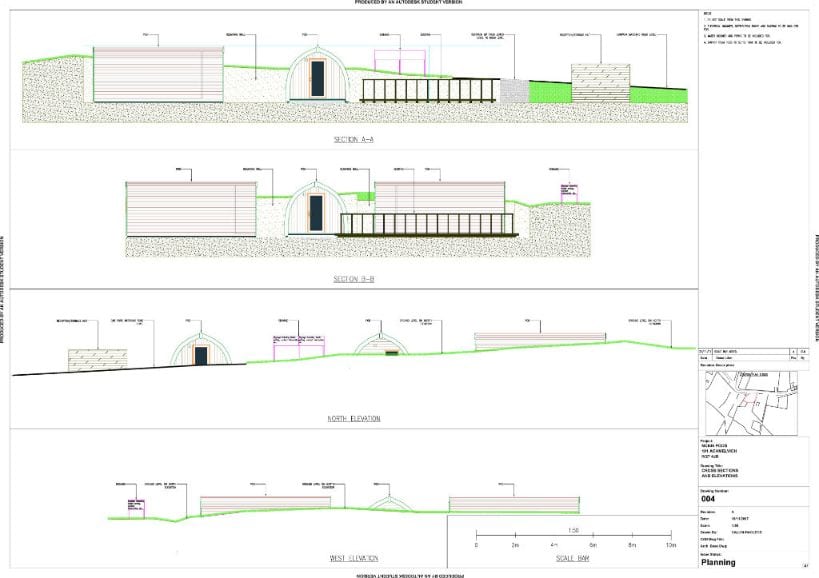 What does your local council's planning department actually require?
As part of the larger glamping pod planning permission series (which can be seen here), we take a closer look at the fundamentals required by planning in this post. We do have some good news for all you potential glamping site owners out there. In general, local councils look favourably on planning permission for glamping pods due to the natural wooden appearance which is far nicer than the likes of a static caravan.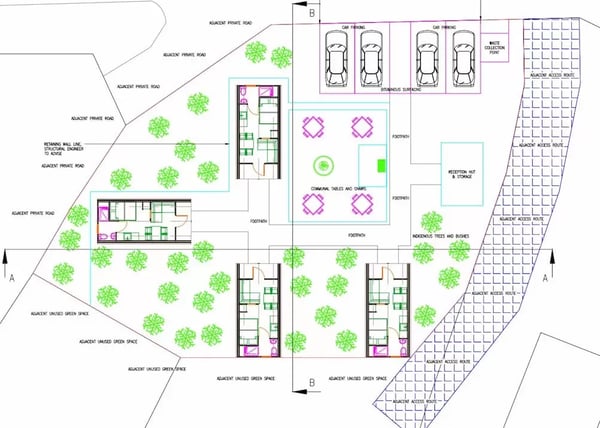 What are the requirements for Planning Permission for Glamping Pods?
Local council planning has a few requirements that will definitely be needed when submitting an application and some which may or may not be, depending on each councils preference.
Definite requirements:
Location plan with land controlled by applicant outlined in red
Site plan showing position of glamping pods
Information on proposed pods (usually from manufacturer)
Drainage plan (with consultation from SEPA or local water company)
Additional requirements:
Sections and elevations drawing
Design statement
Demand statement
Visibility splay drawing (when connecting to existing roads)
Noise control proposal (when near neighbours)
These lists include most of the common requirements, however there are others that councils can include.
Click here to see an example of an accepted glamping pod planning permission application with the Highland Council.
Definite Planning Requirements
Location Plan
A location plan is an overview of where the site is in relation neighbouring properties and land. This is usually to the scale of either 1:1250 or 1:2500.
Therefore, this shows a lot of surrounding property which gives the planners a good picture of what is going on around the proposed site. This aids their decision when it comes to granting planning permission for glamping pods.
Site Plan
A site plan shows the proposed layout of the pods and other aspects of the site. One of the main interests here (especially if you have neighbours) is noise control. Should you have any communal areas, it is a good idea to keep these to the middle of the site, as far from neighbours as possible.
As glamping pods fall under the 'static caravan' category when it comes to planning, each pod must be 5m apart from flat edge to flat edge or 3.5m apart from corner to corner. One of the main objectives of this is to mitigate spread of fire should there be one in a pod.
A good example of a site plan can be seen in the introductory paragraph of this article.
Proposed Pod Information
A fairly obvious requirement for planning permission for glamping pods is details of the pods you propose to install.
Any good glamping pod manufacturer will be able to send you this information. Usually it is a document that is a few pages long detailing the materials that make up the pods, their dimensions and how they are services (electricity, water, sewage output etc).
In a later blog we will discuss some of the glamping pod manufacturers that we would recommend.
Drainage Plan
The final definite requirement for applications is a drainage plan. This is to ensure that all waste water from the glamping site is disposed of safely and correctly.
The local councils planning don't necessarily make a decision on this themselves. In general the consult with SEPA/Environment Agency and the local water providers.
This can be one of the hardest parts of a planning permission applciation due to the amount of parties involved. It can end up that the applicant has to frequently chase up each party and relay information from one to the other to expedite the planning process.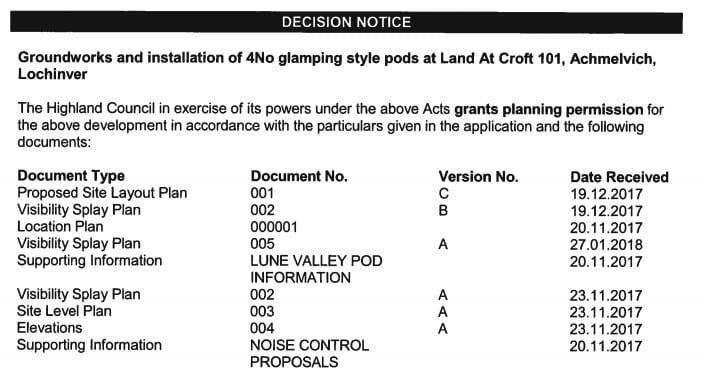 Additional Planning Requirements
Statements (Design, Demand, Noise etc)
The local council often requests various statements to accompany planning permission for glamping pods.
The most likely one to be requested is a Design Statement. A design statement is a short report that provides a framework for applicants to explain how a proposed development is a suitable response to the site and its setting, and demonstrate that it can be adequately accessed by prospective users. Should you like to see some examples of design statements, get in contact with us and we can forward some on.
The next most likely statement to be requested is a Demand Statement. In general these are not requested for residential developments. With glamping pods being used as holiday lets, the council need to be satisfied that there is a demand for your potential pods. This should be no problem as you should only be proposing glamping pods in a place of demand. In a later blog we will be discussing how to qualify demand for glamping pod sites.
Another statement that can be requested is a Noise Statement. This is particularly likely if your site has neighbours in close adjacency. This should include a matrix showing potential noise risks and how you propose to mitigate or manage them.
Get in contact with Glampitect to request examples of any of the discussed statements above.
What are the next steps to getting planning permission for glamping pods?
This article is part of a wider series of discussion on planning permission for glamping pods. Follow the below links to get further into the series.
Should you wish to get some more information on planning permission from people who have done it all before get in contact with Glampitect today!
If you would like a professional to assist, find the one that is the best fit for you and give them a ring or an email to set up an initial concept design chat. It really is that simple!
Further reading – How to get Glamping Pod Planning Permission.
Glampitect can assist with every aspect of glamping planning permission designs and submissions, click here to get in contact.