Concept and Pre-Planning
We have completed the full range of work for North Coast 500 Pods from glamping planning permission to project management.
Originally we worked on the initial concept design before submitting a pre-planning application. We worked with the Highland Council planning department following pre-planning to ensure our design was agreeable. After working through suggested amendments we submitted full glamping planning permission. You can see the site when we began the design process in the below image.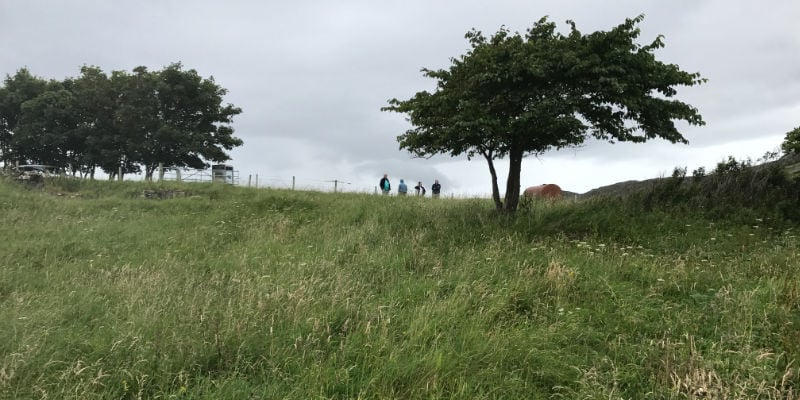 Full Glamping Planning Permission
After further discussions with the Highland Council, the planning permission application we submitted for North Coast 500 Pods was granted.
We proceeded to assist with services applications. As North Coast 500 Pods are located in a very remote area, this was tricky.
SEPA wanted us to connect the waste to Scottish Water's sewer but they wanted us to use a septic tank which SEPA wouldn't grant.
We designed a septic tank and soakaway system and worked tirelessly with both sides to come to this reasonable solution.
Project Management - Build
We managed the entire build process for North Coast 500 Pods which started in February and ended in May 2019. This project included a fair bit more builders work that standard glamping sites.
Due to the sloped nature of the site we had to design in a large retaining wall which required a building warrant. We completed the building warrant applications for both the structural wall and waste system. We are delighted with how this site turned out having only originally been commissioned to complete the glamping planning permission. If every project could be like this we'd be very happy.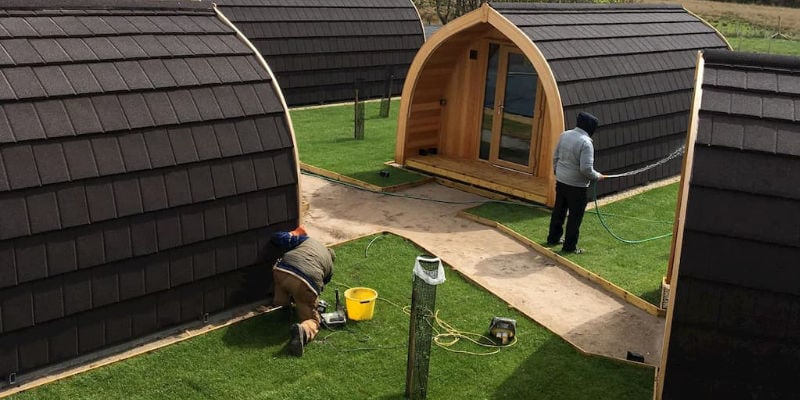 Web Design, Marketing and Social Media Management
Once the build process had started, we began work taking North Coast 500 Pods online.
We started by designing the website and a Facebook and Instagram page. Once complete, we went to work marketing. We ran facebook competitions and set up google ads. These efforts led to Expedia saying North Coast 500 Pods have an abnormally large amount of UK based visitors, as our efforts were focused there.
We are much more than just a glamping planing permission service, we offer entire turnkey design solutions for glamping businesses.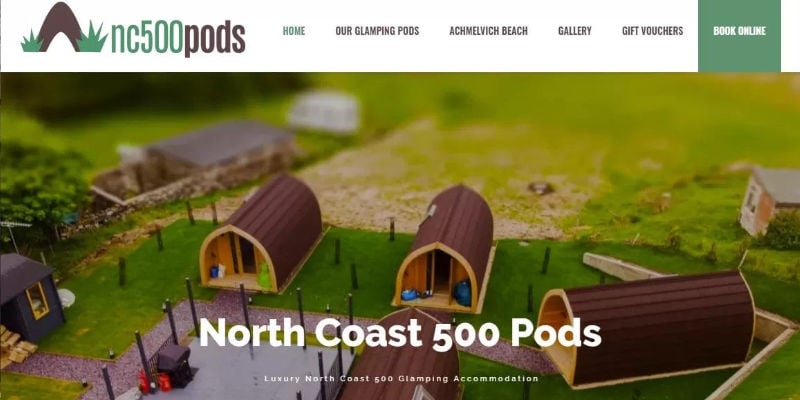 Contact Us
Got Questions?