In our previous case study on Edmund Limerick's Chid Glamping, we spoke about how amazing it feels to see a client's site open for business. But theres one thing that feels even better, and that's when we see our clients running consistently profitable businesses with more bookings than they know what to do with.
That's the case for one of our earliest clients, Morag Sallabanks of Braeview Glamping.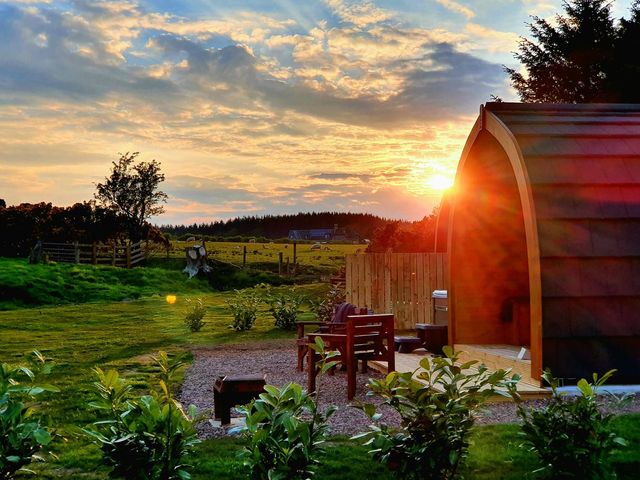 Where Did The Glamping Idea Come From?
Before discovering the world of glamping, Morag and her husband were keen campers and caravanners, even spending their honeymoon in a tent. One of their favourite caravan sites also offered glamping pods on-site, and they fell in love with the idea of glamping. Keen for a lifestyle change, Morag started thinking about the possibility of starting her own glamping business. She broached the subject with her husband over a bottle of wine; fast forward to 2021 and she's got her own thriving glamping business!
Analysis
Hear Morag recount the story in her own words on one of the earliest Glampitect Podcasts episodes.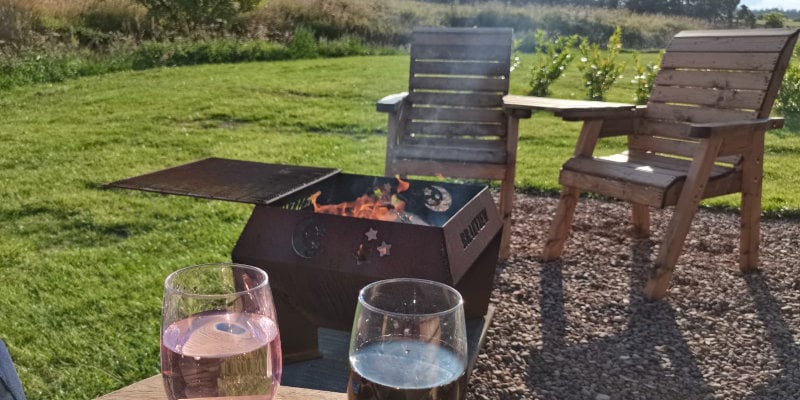 What Was Required Along The Way?
Morag's first step was to commission a Glampitect Feasibility Study. She did this for many reasons, but most importantly it was to convince her mum, who owned the land, that it was a good idea! The Feasibility Study analysed her likelihood of acquiring planning permission and set out her financial projections, which confirmed that glamping was the right way to go on the land. She then commissioned Glampitect to submit a Full Planning Application on her behalf. As is sometimes the case, this was far from straightforward, with her local council insisting upon a number of tests and conditions before granting approval. However, after much persistence from the whole team, Glampitect managed to get the application over the line and she was able to start building her glamping site
Analysis
Using external experts, like Glampitect, to deal with frustrating and time consuming items such as planning applications leaves the business owner free to concentrate on other areas where their own skills and knowledge can make more of an impact.
What Are Braeview Glamping's USPs?
USPs, or unique selling points, are those little extras that separate one site from another. In Braeview's case, they took the bold decision to make their site an adult-only site, with no pets allowed either.
Analysis
Though it might seem counter-intuitive to reduce the pool of possible guests, this has worked fantastically well for Morag. This is because it's made Braeview Glamping an attractive proposition for couples looking to relax and not worry about children or dogs running around. Once guests experience the peace and quiet that the site offers, they're keen to return as soon as possible.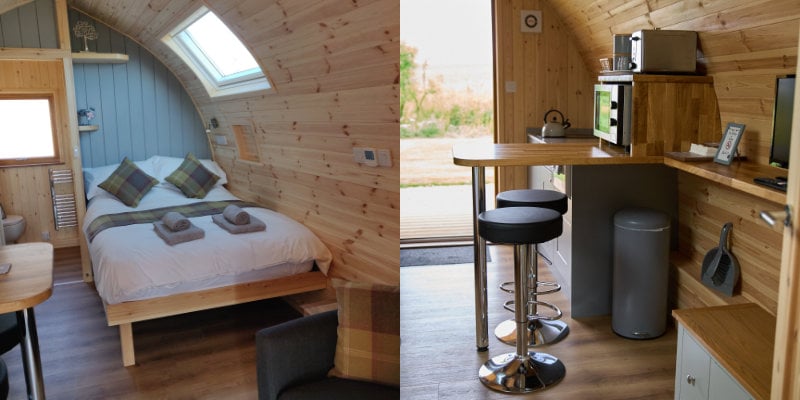 How Has The Launch Gone?
Braeview Glamping first opened to a private audience in April 2021. The guests were Morag's family and friends, who gave her valuable feedback on the site. These were mostly little things, such as the need to put a towel rack in the bathrooms, but it all added up to take the site to the next level before the public launch in May 2021.
Analysis
Since opening, Braeview Glamping has been a huge success, enjoying an occupancy rate of 85% in the first three months. The site is proving to be profitable and Morag and her husband are enjoying a completely different lifestyle than the one they were leading two years ago. With their attention to detail, high levels of customer service and a passion for creating memorable stays, their business looks set to thrive for years to come. Morag returned to the podcast in August 2021 to discuss the launch. Listen for a valuable perspective on what it takes to launch a successful glamping business.
What's Morag's Advice For Prospective Glamping Site Owners?
It was great to have Glampitect dealing with our planning application. It meant that we didn't need to worry or concern ourselves with technicalities as it's Glampitect's area of expertise - not ours. Planning is a roller coaster. It doesn't run like a business, so don't expect it to. My advice would be to let Glampitect deal with the frustrations and complications and use your time to work on something else constructive that is your area of expertise.
Morag Sallabanks
Contact Us
Got Questions?