Created by Calum Published on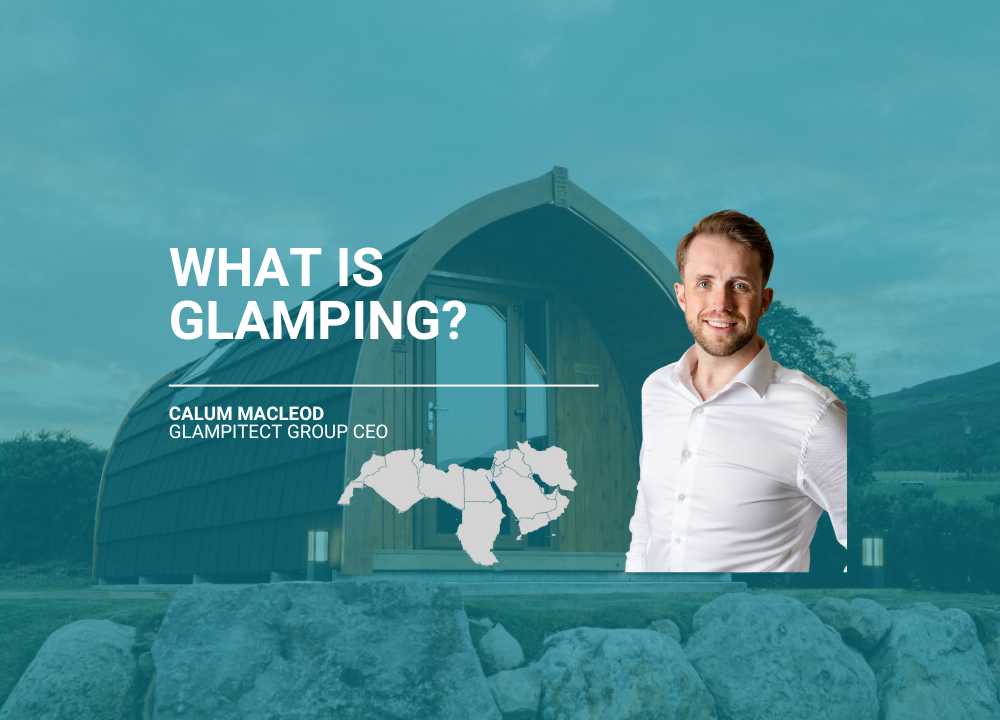 Overview
Glamping, which is short for "glamorous camping," is a type of camping that combines the experience of being in nature with the comforts and amenities of a luxury hotel. It's a way to enjoy the great outdoors without having to sacrifice comfort or convenience.
One of the main draws of Glamping in the Middle East is that it allows people to experience nature in a way that is not possible when staying in a traditional hotel or vacation rental. Glamping accommodations in the Middle East are typically set up in scenic/remote locations, such as in a forest, by a lake, by the sea, in the desert or the mountains, and are designed to blend in with the natural surroundings.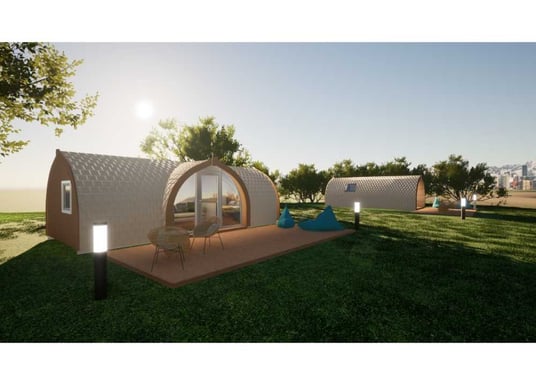 What are the options?
There are many different types of Glamping accommodation to choose from, each with its own unique features and amenities. Some of which are:
Most Popular in The Middle East -
Tiny Homes/Pods: These Glamping Pods, which are often built to be portable, are fully equipped with amenities such as a kitchen, bathroom, bedroom(s), living area, electricity, water and heating/AC system. They offer a unique and sustainable way to experience Glamping while also providing a lot more luxury than a traditional camping experience and a welcomed alternative to a 5* Hotel.
Medium Demand -
Yurts: These circular tents, which have been used by nomadic tribes for centuries, are typically made of felt or canvas and have a wooden frame.
Camping Cabins: This type of Glamping accommodation offers a cabin-type feel which typically includes a bed, electricity, and heating. They are sometimes equipped with a kitchen and a bathroom.
Least Popular in The Middle East –
Treehouses: Treehouse Glamping accommodation is an elevated structure which provides a unique experience of being on a tree. They can be equipped with amenities like bedding and electricity.
Download our free guide Here
Looking to start a Glamping site?
When looking to start a Glamping Resort in the Middle East, it's important to research and choose a location wisely. Glamping sites that are located in remote areas of natural beauty, and that offer a variety of activities and amenities are usually far more popular. It's also important to consider the time of year in which your Resort will be open.
Looking to start a Glamping Resort in the Middle East? Download our free guide Here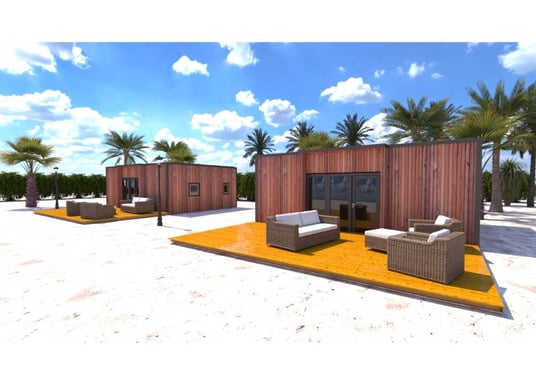 Conclusion
Glamping Pod accommodation offers an exciting way to fully immerse yourself in nature while still having access to modern comforts and amenities. Whether going on a romantic getaway, a fun family vacation or escaping everyday stressors, Glamping is perfect – and it's sustainable!
Download our free guide Here

What Next?
Ready to take the next step to own your own Glamping site in the Middle East? Fill in your details below to download our free guides!