7 Mistakes That Could Instantly Kill Your Glamping Business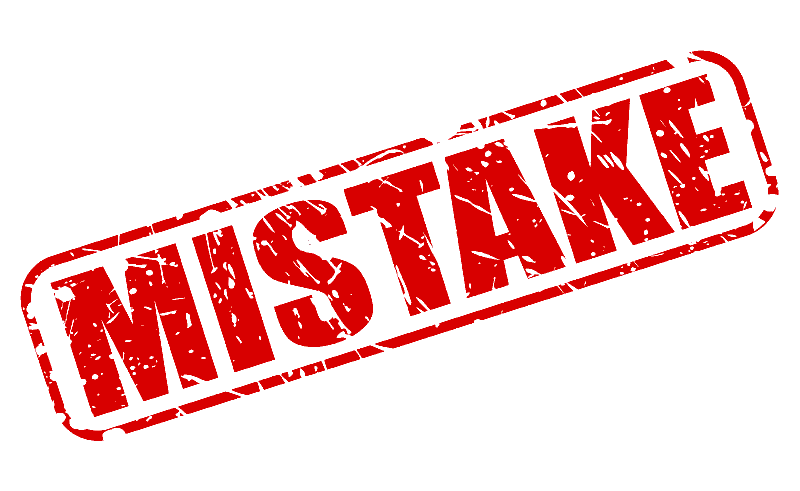 Reading this 5-minute blog might just save your glamping business before it's even begun. Ignoring it would be like skipping basic firefighter training and running headfirst into a burning building to save a baby. Theoretically doable, but dumb.
Having been in this business for a number of years, we've seen prospective glamping business owners make pretty much every mistake in the book. It's ended up costing them thousands of dollars, along with their hopes and dreams.
Here are some common mistakes we see people making. Read them, study them and make sure you don't follow in their footsteps.
#1 - Buying Land Belonging to an HOA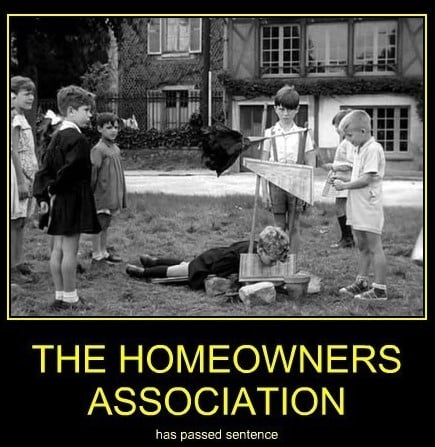 HOA stands for Homeowners Association. These are organizations that set rules for properties within the HOA's radius. These rules can range from whether or not you're allowed to rent your property, to the types of plants you can have in your yard. HOAs are notoriously difficult to get out of, so you should expect to have to follow lots of rules if you buy a property in an HOA area.
Simply put, an HOA will make your life difficult if you're trying to develop a commercial glampground.
The good news is that HOAs tend to operate in urban areas, whereas land suitable for glamping is likely to be out in the country. The chances of finding HOAs in remote areas are slimmer, but you should always check as part of your due diligence process.
#2 - Buying Land With Easements and Restrictions In Place
When assessing a property, you'll need to request a title report, deeds and any other document that covers the legal aspects of the property. Sometimes, easements may be in place that give neighbors rights of way over your land, and this is particularly common when they have no direct access to public roads. There may also be restrictions in place on how you use the land, as negotiated by previous owners.
Anything that restricts your control over your property is a big red flag when it comes to starting a glamping business. You'll have to speak to more people, negotiate more issues, and it will generally make your life more difficult. If you can, try to avoid properties with these types of restrictions in place.
#3 - Not Checking Your Zoning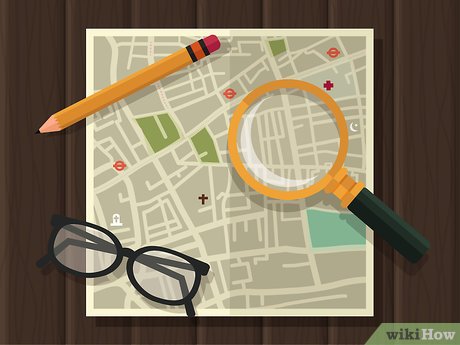 When asked how to start a glamping business, the one thing we say every single time is to make sure you check your zoning. How your land is zoned determines what you can and can't do with your property. If you have the wrong zoning, you can't start a glamping business on that property (at least not without applying for rezoning).
By checking your zoning, you'll also be able to decide your next move, as you'll know whether you need to find another property, apply for a rezoning or apply for a permit.
If all this talk of zoning and permits is alien to you, check out our guide on zoning for glamping, which walks you through this crucial stage of the process. Or commission a zoning screening with Glampitect.
#4 - Operating Illegally
Some people think they can just skip the zoning and permitting process and move straight to building their glampground. Others may have been told by their county that they can't build a glampground on their property, and yet decide to do it anyway. This is dumb.
Unless your property is in a one-in-a-million county where no approvals are required to build, then you'll need to acquire some kind of permit to start your glamping business. And failing to do so means your whole business is at risk of being shut down. We've heard horror stories of people spending thousands of dollars on a glamping project, only to lose it all once their county got wind of the operation.
Don't be that guy. Check your zoning and get your permits.
#5 - Not Running the Numbers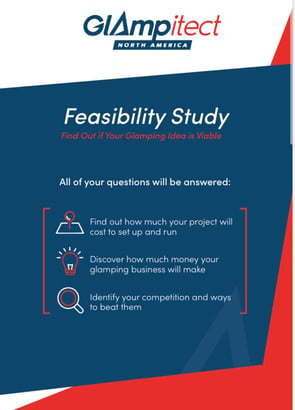 Glamping is a fun investment, but it's still a business. And, like any other business, you need to know your projected startup costs, operating costs, revenues, profits and return on investment before you start spending any serious money. You don't want to spend thousands of dollars on land, units or permits, only to find that your cash flow model is broken.
Read our blogs on glamping startup costs and glamping profitability to get started, then commission a glamping feasibility study to receive bespoke projections from the experts.
#6 - Ignoring the Competition
Another important stage for any new business is analysing the competition. This allows you to see what's on the market, figure out the rates you can be charging and identify gaps that you can fill.
A simple glamping competitor analysis can tell you how many glamping sites are in your area; what units they have; what additional features they have (e.g. hot tubs); how much they charge per night across the year; what their occupancy rate is and much, much more. This in turn will inform your strategy, unit selection and pricing.
Failing to analyse the competition could result in you creating a cookie-cutter glampground that nobody cares about because there's already three in the area.
Glampitect have access to a database of every single glamping site in the USA, and we're using this to produce competitor analysis reports for our clients. Book a call to find out more about this service.
#7 - Forgetting the Importance of USPs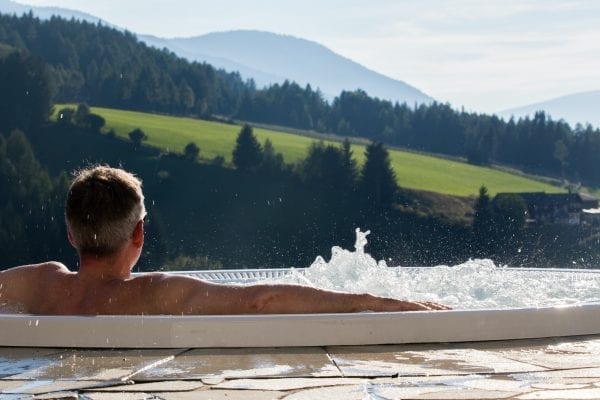 A USP, or unique selling point, is a feature of your glampground that sets it apart from the competition. This could be tangible things like unique structures and hot tubs, to intangible things like strong branding and marketing.
We're in a fortunate position right now, where demand for glamping is outstripping supply, but this won't always be the case. People are realizing how much money can be made from glamping and are deciding to enter the industry themselves. It's probably why you're reading this blog.
This is great, but it means you'll need to up your game if you're an aspiring or existing glamping business owner. You'll need to figure out how you can set your site apart from the competition, and that's where USPs come in.
These little extras can be the difference between your glamping business succeeding and failing. Don't neglect them just because the market is hot right now.
The competitor analysis we mentioned in the previous section will help you identify what's missing in the local glamping market, leaving room for you to be creative with your USP ideas.
We own two glampgrounds of our own and have set up 20+ more for our clients, so we've seen plenty of USPs over the years. Book a free coaching call with us and we'll talk you through some of the best ones we've seen.