What Will the Glamping Industry Look Like After COVID-19?
Created by Calum Published on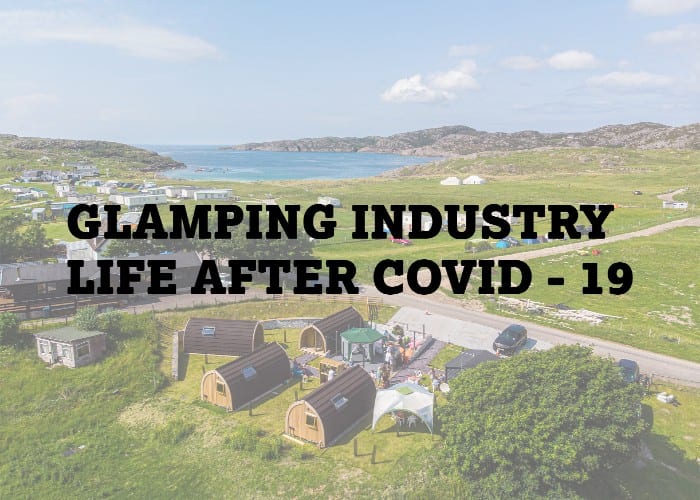 Times are changing. COVID-19 has completely ripped apart the day-to-day lives of just about everyone on planet earth. Businesses are shut, people are not going to work, people in some countries are not allowed to leave their homes.
This of course means that glamping is not on the cards right now. It means we have had to shut our own site, North Coast 500 Pods until an unknown time. It means we are having to cancel thousands of pounds of bookings daily.
When will we reach the light at the end of the tunnel? Who knows but when we do, it's going to be the brightest light in glamping history. Find out why below.
Staycations Will be the Norm in 2020, 2021 and 2022
The stark photos of aeroplanes lined up on runways are a pretty big reminder that people won't be flying to go on holiday anytime soon. Even when the time does come that people are allowed to, will everyone be flocking to jump in a virus incubator in the sky with 300 other people?
Probably not.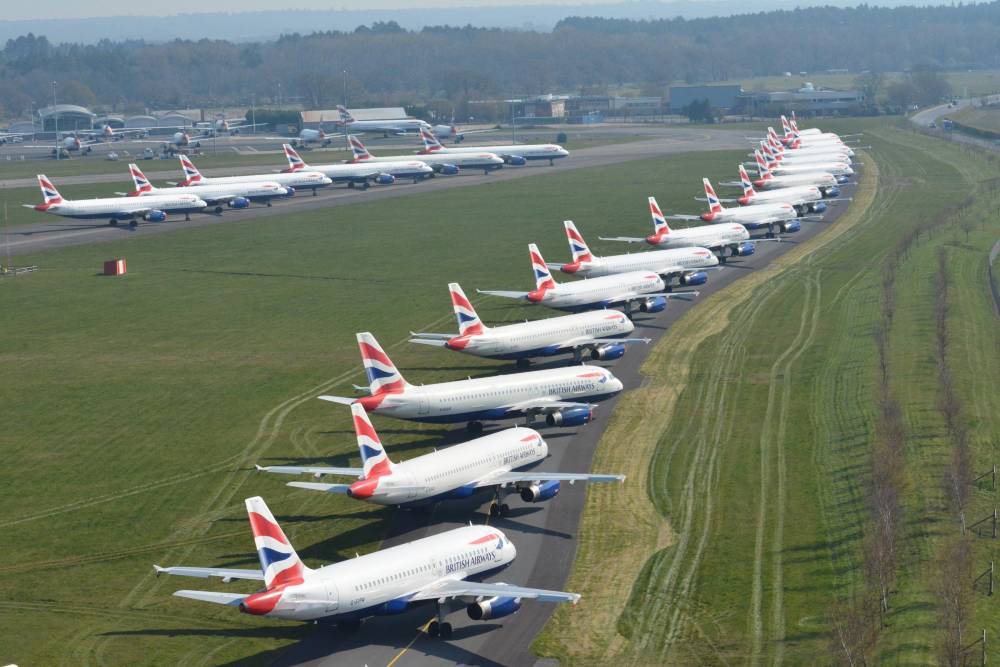 However, people are still going to want to go on holiday. Staycations within the UK will the be new norm and the new 'popular'. It will be like this for a long time to come meaning glamping will benefit massively from people wanting to escape their house for a holiday but not wanting to get on a plane.
Glamping Was Already Up and Coming
Glamping has been popular in the UK and worldwide for a few years now. In fact it has been getting increasingly popular as time goes on. It hit its peak pre COVID-19 and will be back as soon as COVID relaxes a bit. Time to pull out my favourite graph again.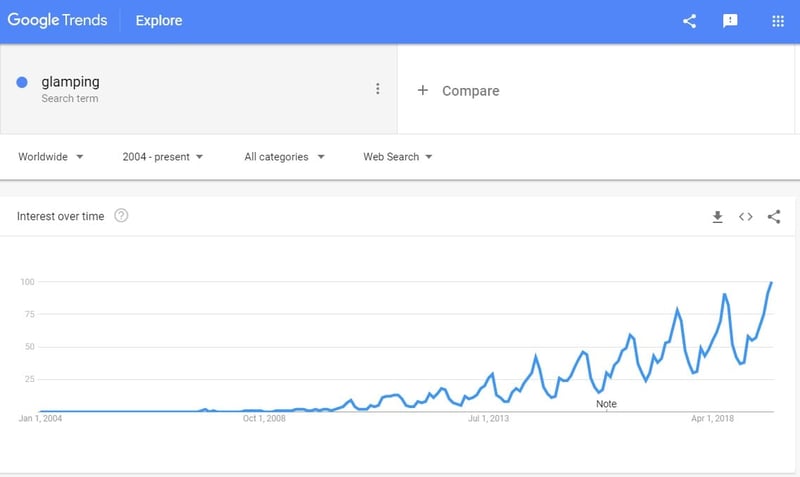 Above is the trend of the search term 'glamping' worldwide since google began recording searches. It has increased year on year to the point where winter 2019 was more popular than summer 2014! Glamping has been rising and will continue to rise. In fact COVID will give it an additional boost, even through it was already flying. The United Kingdom has the second highest volume of searches per person worldwide other than Ireland! This growth won't be stopping anytime soon.
Glamping is Naturally Isolated from Others, Minimising COVID Transmission
Passing COVID from person to person is no doubt going to be the biggest issue with all holiday accommodation offerings around the United Kingdom over the coming weeks, months and maybe years. Glamping is naturally isolated from every other visitor around.
Nothing is shared with (high quality) glamping. There are no shared corridoes, bathrooms, restaurants etc that you would see in a hotel. Glamping is the PERFECT post COVID escape.


Take a walk round North Coast 500 Pods with the arrows above to see how naturally isolated glamping really is.
What does COVID-19 Mean for Current Glamping Site Owners?
Obviously for those of us that own glamping sites that are open right now, it's not all sunshine and roses. In fact we are having to rearrange or cancel bookings with North Coast 500 Pods every day at the moment.
This was not in the 'business plan' for our busiest time of the year. That being said, post-COVID we should all expect to see an massive increase in demand due to all of the reasons listed above; staycations will be the norm for a while, glamping was already growing and glamping is the perfect place to hide from other people.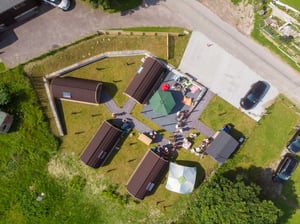 We are preparing for a much busier September – December than ever before and other glamping site owners should be doing the same. The 6 months post lockdown should be busy enough that we actually don't see much of a change in our overall annual occupancy and income. So in short, guys that already own glamping sites need to sit it out and wait for the staycation boom to come.
What does COVID-19 Mean for 'In Construction or Planning' Glamping Site Owners?
Hurry UP! I know this maybe sounds crazy given the fact that everywhere is currently closed… but that's exactly why it's time to hurry up. A massive staycation boom is coming and the sooner the guys in construction and planning can get themselves open, the better. You could have extremely high occupancy 'down months' due to all the fact staycations are going to boom, glamping was already grown and glamping is naturally isolated.
We have a second site on the way and we will be opening it as soon as we physically, legally and ethically can.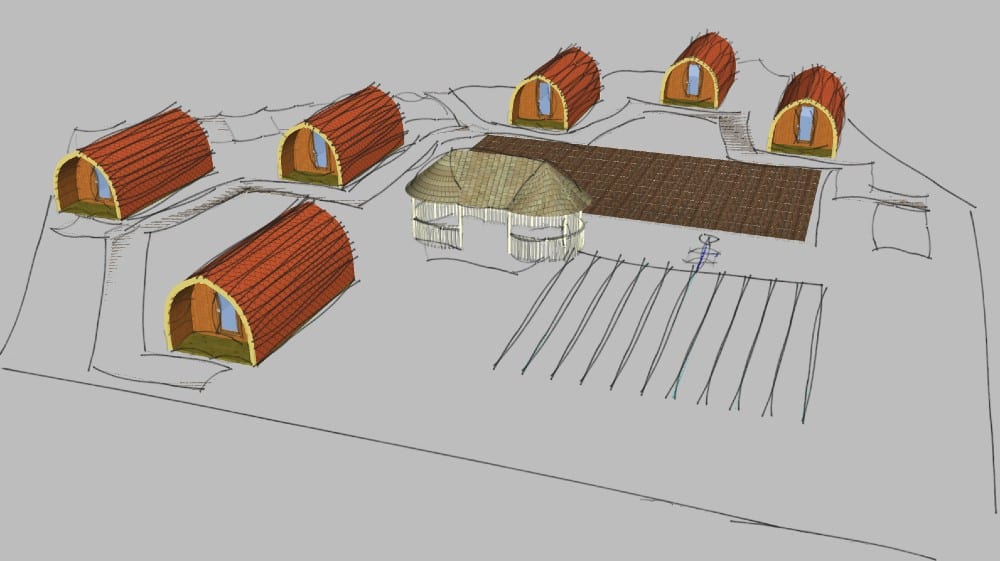 Our own second site (above) should have opened on the 1st of June. Of course it has not, in fact it is barely out the ground with only services in place. We will, however, be pushing on to open as soon as we possibly can to ensure we can ride the wave of the boom as much as possible. We would propose that anyone in planning or construction stage with their own sites should do the same and aim to get open as soon as possible. Find out if you'd need planning permission for your glamping site here.
What does COVID-19 Mean for Potential Future Glamping Site Owners?
The key thing here is that staycations are going to be around for a long time. They're going to be more popular than ever for at least the next 3 years. From there, people will realise how good they actually are meaing we will have the knock on effect of more people continuing staycations beyond the next 3 years. COVID-19 has brought a lot of bad things but it could just be the kick start potential new glamping site owners need to push them into action.
We have aready seen a massive increase in land owners looking to utilise their spare land to make amazing money with a new glamping site. This is only the start… More and more people are likely to realise the potential benefits COVID-19 will have on the long term prospects of glamping.
With glamping already on the up, staycations going to be more popular than ever and glamping being naturally 'socially distanced', the Coronavirus will ultimately make glamping an even more exciting proposition than ever before for prospective glamping site owners.