Glamping Site Information – What is Glamping?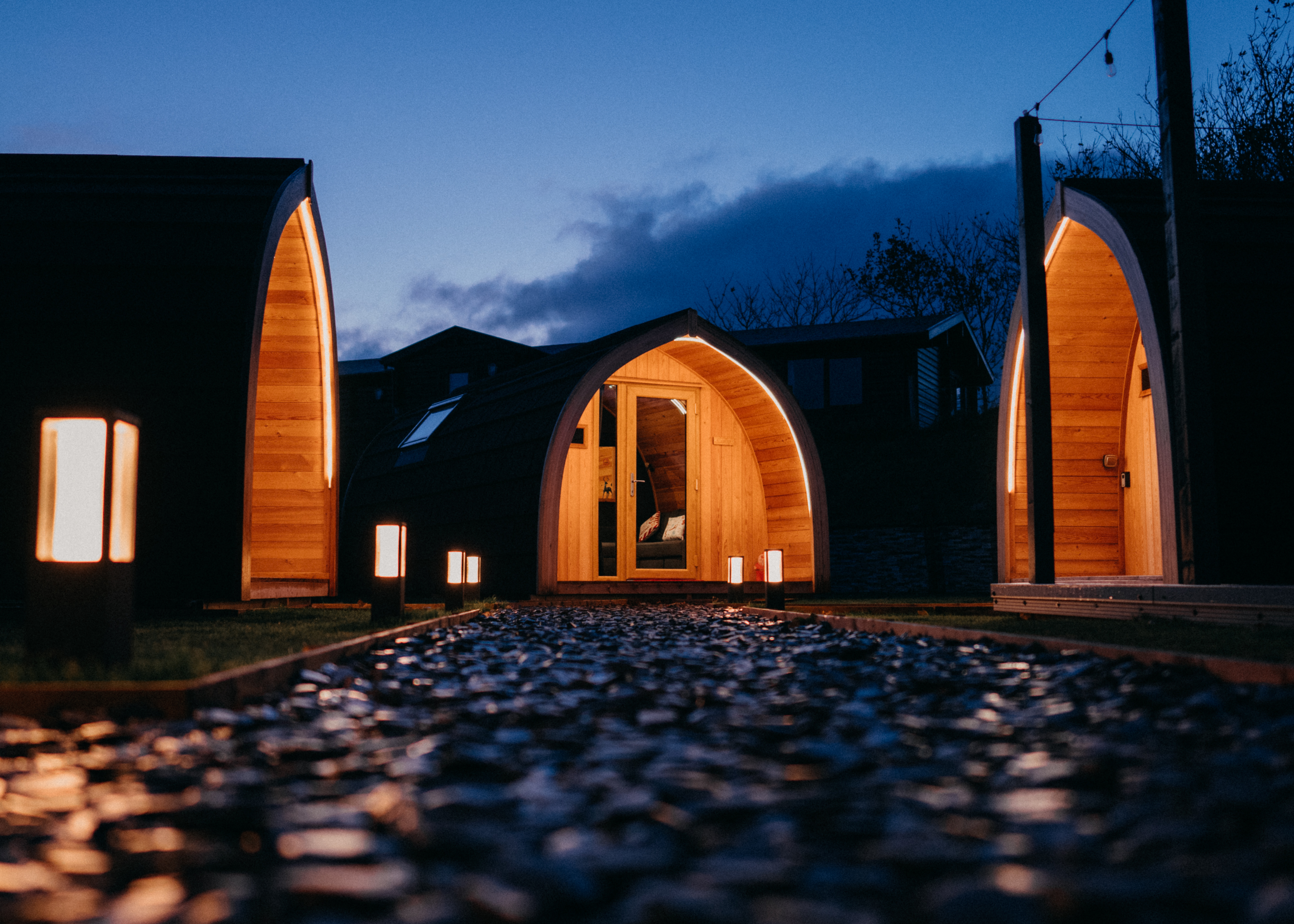 We have done a number of posts about various aspects of glamping, including the ones about starting a glamping business. However, we have not answered the fundamental question, what is glamping? In this article we will cover all the bases on what it actually is, we will then go on to how you can get involved.
Glamping is an amalgamation of two words – glamorous and camping. So by definition, glamping is glamorous camping. It is for those who like the outdoors but also like the comfort of their own home or a hotel room. A massive 'phase' has grown from this. But we recently established… it's actually not a phase!
It is somewhere between camping and a hotel, dependent on where you go glamping. In the next section of this article we will discuss the various ranges of glamping you can do. Whatever the level, one this is for certain, glamping is extremely popular and its rise is only going to continue!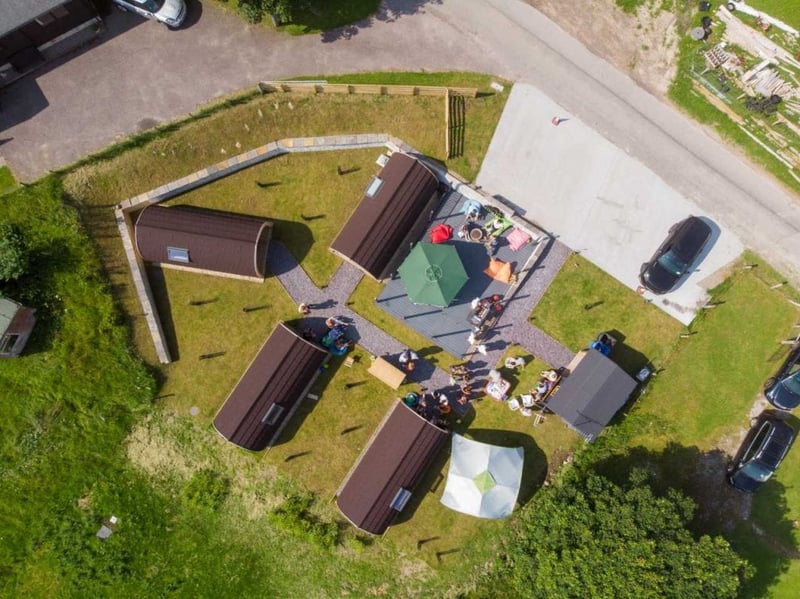 Glamping pods are generally made out of wood and range widely in finish internally. Some pods have only the basics, shelter and a wooden bed where you have to take your own linen. What is now more common is pods that are like hotel rooms (or better). They include showers and toilets, double beds, sofa beds, smart TVs, Amazon Alexas… the list goes on. This means that glamping (at its various levels) appeals to almost any person as it offers a wide spectrum of choice.
The example seen above of the inside of North Coast 500 Pods by Lune Valley Pods is one of the more high end versions of glamping pods that are available. As standard, Lune Valley's pods come with a double bed, double sofa bed, smart TV, kitchen, shower room with toilet and underfloor heating. NC500 Pods have added on an oven, hob, philips hue lighting and amazon alexas.
You can take a walk round NC500 Pods site virtually by clicking here.
As mentioned there is glamping at all levels between camping and hotels. Some glamping pods come with no bedding, towels, electricity, water, shower, toilet etc. Of course these pods are a lot cheaper than NC500 Pods examples, however, these don't seem to be as popular as the higher end ones.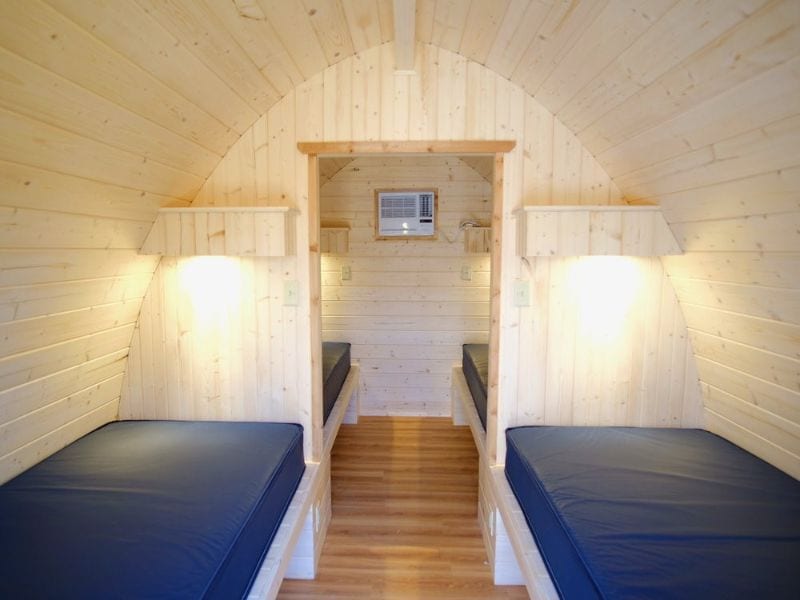 As you can see in these glamping pods you need to bring your own bedding. It can also be seen there is no shower, toilet or kitchen. These are definitely a step up from camping, but closer to camping than a hotel.
So it is safe to see there are a wide range of different pods available on the market today. As the market develops, more models are becoming available. If you are looking to stay safe when purchasing, we would suggest sticking to our recommended glamping pods manufacturers. There are a lot of new companies coming to market that may not be as reliable as our recommended manufacturers.
The Popularity of Glamping is Growing
According to Google Trend data, Glamping first became a noticed search term in 2007 before becoming pretty popular in 2013. Ever since it has gone in an upwards trend with seasonal variation. That being said, winter is around 50% of summer searches, meaning it is still pretty popular even then. Setting up a site is not only one of the best ways to make money from unused land just now, it is going to continue and grow year on year, based on data shown.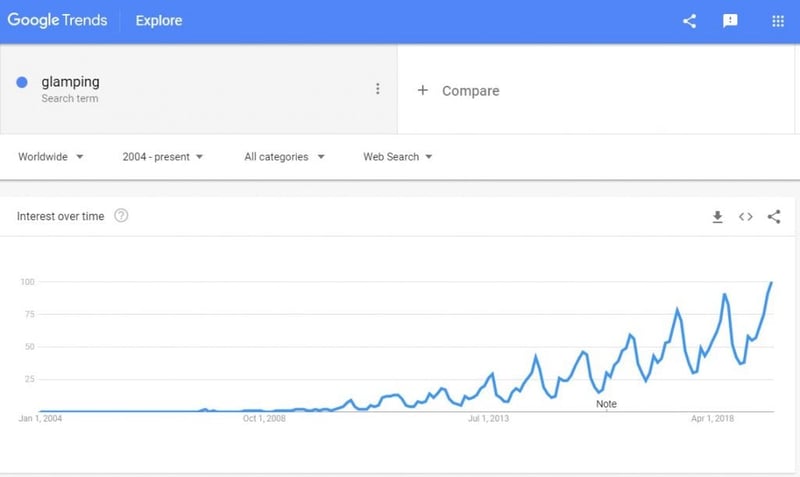 Where is it Most Popular?
If you are trying to work out how to make money from unused land in the UK or Ireland, you're in luck. Well, as long as you like the sound of owning glamping pods you're in luck. With the UK and Ireland being the most popular places for searching 'Glamping' on Google in the world, there has never been a better time to get involved.



Now I know what Glamping is, what next?
Well if you are interested in setting up a site, we can help. If you are looking to stay in some glamping pods, we can point you in the right direction.