What is a Glamping Pod, is It the Best Choice for My Site?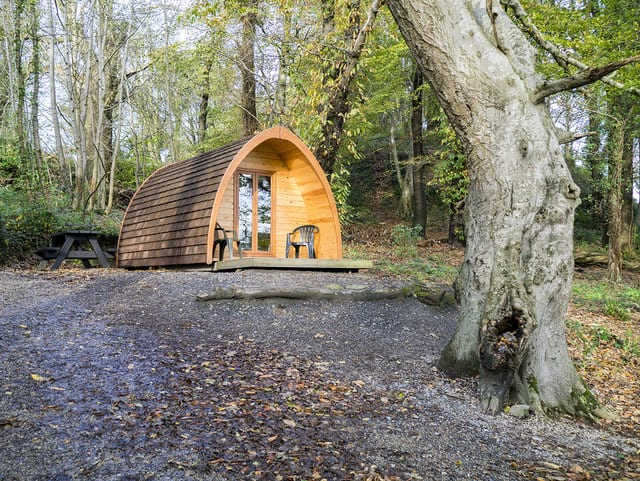 You are considering starting a glamping business and opening a site and are full of excitement about how you're going to share the magic of camping with lots happy guests.
Remember when you were a kid, and you got so excited about going camping? The thought of sleeping outside, with just a canvas tent between you and the elements, was exhilarating! Perhaps you remember less fondly those occasions when, under canvas, all your clothes and bedding were damp because it hasn't stopped raining, or you were sitting grimly holding down the tent from being blown into the next parish, or over the cliff into the sea.
Glamping Pods are the sensible replacement for such changeable extremes, while still having that magical feel of being really close to the environment.
So What is a Glamping Pod?
Imagine a wooden structure, perhaps looking like an upturned boat, covered with a weatherproof roof, set in a picturesque landscape. Pathways, parking spaces, and access roads all make it very easy to arrive comfortably at this building. It could be quite small – maybe not a lot bigger than your garden shed – or quite a lot bigger.
Inside it could have just a bare wooden floor, or maybe it has some bunk beds as well. It may have a WC, and rudimentary washing facilities. If not these will be provided nearby on the site. It may have a simple hob or more elaborate cooking equipment. Some of them even have wood-burning stoves, for cosy comfort year-round. Outside there may well be a barbecue, and picnic tables and seats, to enjoy al fresco cooking and eating.
This is a glamping pod!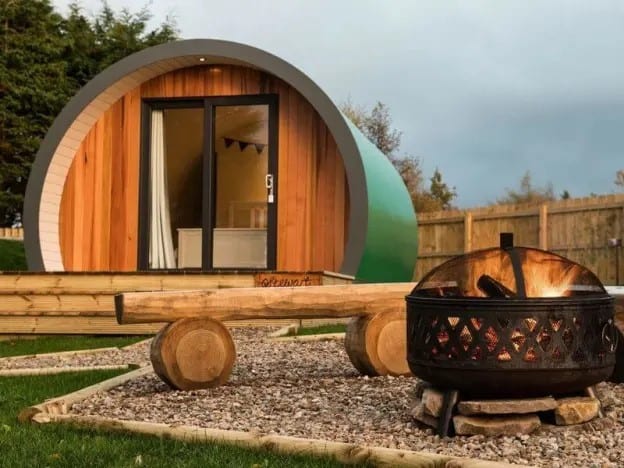 It shares with traditional camping the feeling of being very close to nature, in lovely scenery, but offers the security of keeping you dry, and not at risk of blowing away. Many of them also share that special magic of sleeping inside a different shaped space, that tents give. You don't have to wrestle with poles and pegs to put it up – it is already firmly constructed. When you leave – no wrestling with soaking canvas, just pop the keys back into the office.
Are Pods Right for My Site?
There are many different types of camping and glamping sites. A simple field will suffice as a basic tent site, with appropriate permissions. For glamping sites, a certain amount of infrastructure is expected and depending on how elaborate and luxurious you want the site to be you will need to plan accordingly. Glamping sites fall into two broad categories.
Social glamping pod sites

These are the kind of small owner-run sites, perhaps in the owner's garden or adjacent paddock, with just a few pods available. The owner will undertake all the duties of preparing, cleaning, and making ready the pods, as well as welcoming guests, checking them in and dealing with queries.

Business glamping pod sites

These are usually on a larger scale, and the owner treats them as a working investment, usually being relatively hands-off. Services such as cleaning, preparation, check-in, and maintenance would be contracted out to other suppliers.



How Should I Get This Going?
As a starting point, you will ensure your planned site is in an area of tourist attraction, where the natural beauty will be a powerful magnet for your guests. Next, you need to decide the scale you want to operate it at. A small "social" glamping site run by you, with very close service to your guests, or a larger "business" glamping site, run for you by contractors.
At that stage, it would be wise to get advice from specialist glamping pod site designers such as Glampitect. They will be able to suggest improvements to the site and help put together a programme towards establishing the site successfully. They will also help you source and construct your glamping pods to best serve your market.