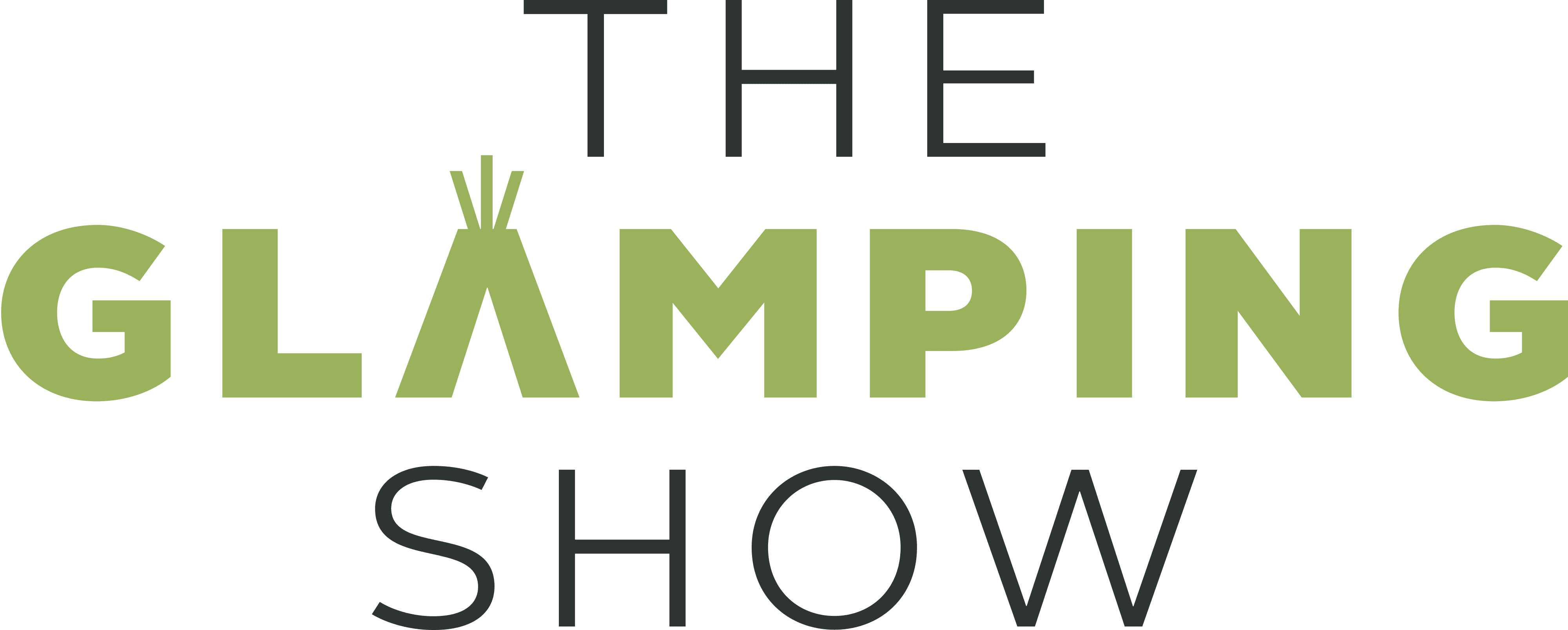 Today we discuss The Glamping Show 2019, what it is, where it is, when it is and what to go and see. The Glamping Show has been integral in the start-up of our sister business, North Coast 500 Pods. We visited in 2017 and 2018 before eventually deciding to go with Lune Valley Pods after viewing every pod in the show over both years. This was a decision we are still delighted with today.
What is the Glamping Show?
The Glamping Show is a 3 day exhibition of state-of-the-art glamping pods and complementary businesses held in the NAEC, Stoneleigh. Seminars throughout the show help visitors get up to date with latest in the glamping world and businesses help potential glamping site owners realise their objectives.
Running from Thursday 19th to Saturday 21st September, the show pulled around 3000 people in 2018 with this number growing year on year. It is no surprise that the show is growing year on year, simply keeping up with the popularity of glamping itself.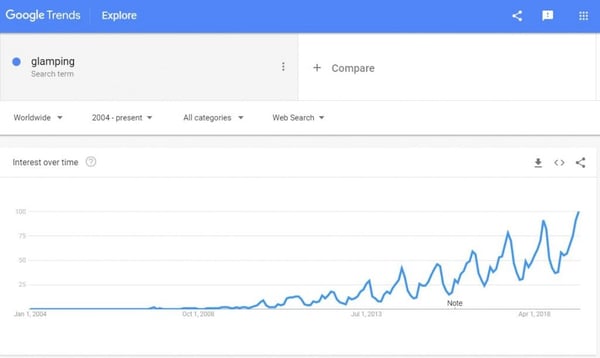 Who Will You See at The Glamping Show 2019?
There are some fairly obvious ones here – you will see lots of glamping pods and lots of glamping pod manufacturers. You will see lots of complementary businesses like channel managers and insurance companies. There will be fire pit manufactures and decking guys. Pretty much picture everything you could have at a glamping site and those guys will be there. Find out more about who you will see at the Glamping Show 2019 here.
Visiting The Glamping Show 2019 really is a MUST for everyone thinking of starting a glamping site. You can make contact with all the people that are completely up to date with everything in the UK glamping scene.
Two guys you will definitely see if you visit is us – Calum and Ali of Glampitect. We will be there all 3 days at stand 8, come and say hi when you're there! Furthermore, we will be delivering our presentation 'From Conception to Completion – Your Glamping Site Design'. This presentation will take place at 12.30 pm on Saturday in the Supplier Lab Theater!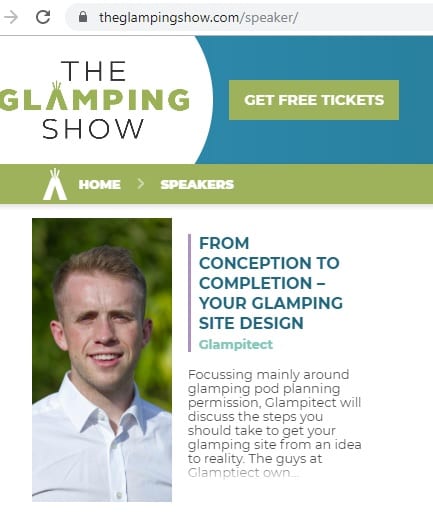 Planning Your Glamping Show Visit
So here are our best tips for your glamping show visit. Definitely get along as early in the weekend as you can! If you can make it along on the Thursday, go for it. All the different businesses representatives will be a lot more awake than Saturday afternoon for example. These shows are draining and even the best of us get a bit short when we're tired. Another great benefit of coming on the Thursday is that it is the quietest of the 3 days. Most people come on Saturday, followed by Friday, then Thursday. You are more likely to get some key time with the guys you want to see on Thursday!
To see how to get to The Glamping Show 2019, visit their site. As mentioned it is in the NAEC Stoneleigh in Warwickshire. We'll keep brief on that point as it's not the most interesting.
Half of the show is inside and the other half is outside, so make sure you dress appropriately. The weather in the UK can be fairly nuts as we know. Even if it's sunny take a jacket just in case.
Your MUST VISIT stands are stand 8 and stand 8. Wait did I say that twice? Definitely get along to Lune Valley Pods' stand too for a nosey. We can vouch that these guys make fantastic pods.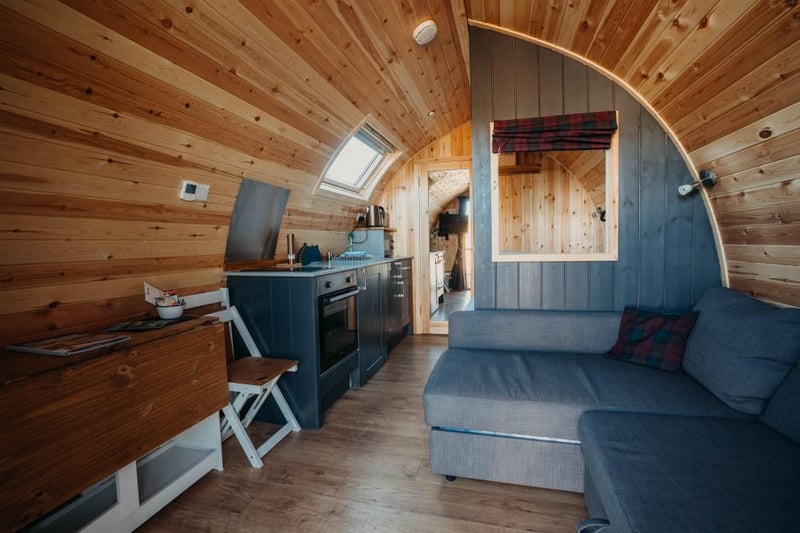 Glamping Pods at The Show
There's going to be lots of pod manufacturers at the show. There will be the good, the bad and the ugly. There will be the beauty and the beast. I'm running out of these things to say but you get the drift.
With so many manufacturers and pods at The Glamping Show 2019 to choose from, where do you start? Well, there are two places to start. You can have a good think about the specification of pod you would like and decide your level. If you are struggling with this, you can come and have a chat with us and we can assist. We know the whole of the market very well and we know the right questions to ask to know what sort of pod you are looking for. Come and have a chat with us at stand 8 before going pod hunting.
Should you be looking at Shepherd's Huts, give Greendown Shepherd's Huts a visit. They are doing some really great work. Read more about them on their site.
Of course, we recommend visiting Lune Valley Pods because they're great. For that price point and specification they really can't get beaten. However, you may be looking for a more basic pod and there's plenty of them around too.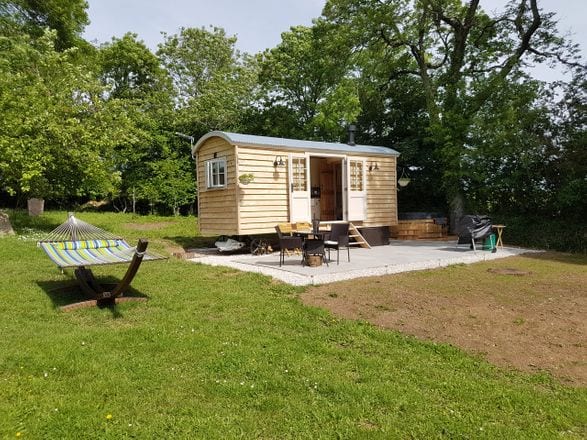 We visited the Glamping Show in 2017 and 2018 and even in those two years you could see the difference in scale. The show has been growing year on year and The Glamping Show 2019 is going to be bigger than ever before. Read more on our previous glamping show review here.
Year on year there seem to be more businesses, more pods and fresher ideas. Glamping is a massive growth industry and that isn't stopping anytime soon.
Are you thinking of starting your own glamping business? Request your free glamping business setup checklist and see how eligible you are here!
Are you ready to start your glamping planning permission process now and want to miss the post-Glamping Show 2019 rush? Arrange your site visit with our professionals today so you don't miss out!
Read more on our previous glamping show review here.