The Best Things to Know Before Starting a Glamping Business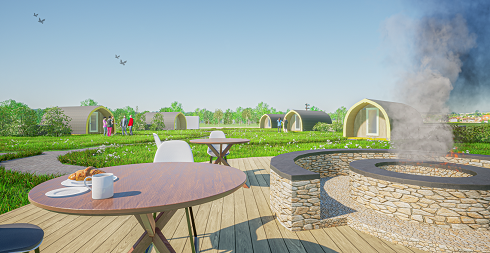 Starting any kind of business is a challenging task, with lots of things to remember and plan. Starting a glamping business is no exception. You need to take the time to learn as much about the industry as possible if you want to maximise your chances of success.
It's so important to get the planning stage right before starting a glamping business. You can't jump straight into it without knowing what setting up and running a glamping site entails. There will always be unforeseen challenges, but by putting in the work to prepare yourself for the trials and tribulations that comes with running a glamping business, you can keep these challenges to a minimum and be well prepared to deal with them head on.
Continue reading if you want a primer on some of the things you need to know before starting a glamping business.
Starting a Glamping Business - Easy or Difficult?
Starting a Glamping business isn't rocket science. You don't need to be a business genius like Richard Branson to be successful in the industry. With the current disparity between supply and demand, and with experts like us to guide you with feasibility studies and planning permission applications, it's accessible to anyone with the drive and enough of a budget.
But that doesn't mean it's easy. A glamping site can be really difficult to get off the ground. You might struggle to find suitable land. You might have to deal with difficult planners. You might have neighbours who hate the idea and do everything they can to stop you. Just have a listen to Episode 3 of The Glampitect Podcast, where we spoke to someone in the process of setting up a glamping business, and you'll see how challenging it can be.
Don't come into this industry thinking it will be a walk in the park. You might not need an MBA from Harvard, but you will need passion, a strong work ethic and an ability to get things done.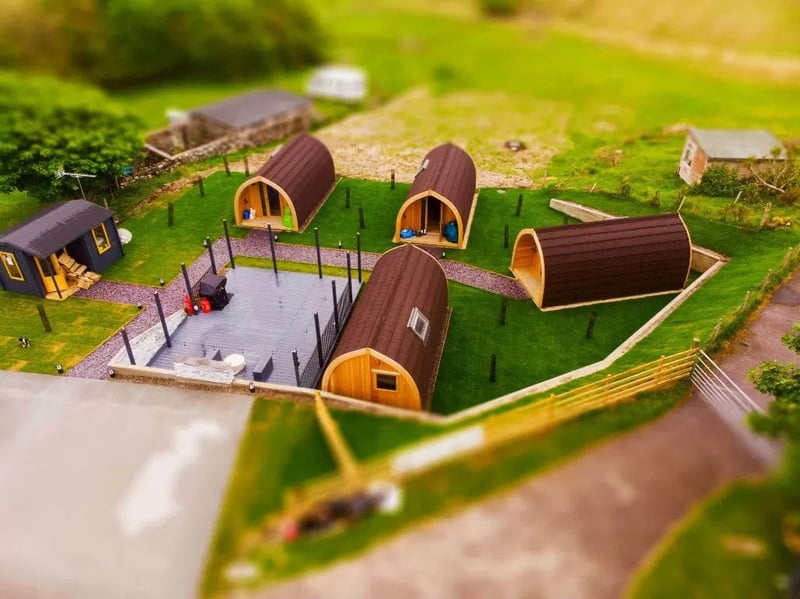 Some Requirements You Must Know About
There are some basic things you need before starting your glamping business. Here are some of them.
This one is easy. You can't have a glamping site without land.
If you already own land, great. You've cut out a time-consuming stage of the process, and saved a load of money at the same time.
If you don't own land, don't panic. We didn't have land when we decided to set up our second NC500 Pods site, but this didn't stop us. We have experience of finding land and dealing with sellers, and we know all about the different types of arrangements you can come to when it comes to acquiring land (hint - it's not always necessary to buy it outright). We've put our knowledge into a handy glamping land buying guide, which is available to purchase for anyone who wants to learn more about the land buying process.
Regardless of how you get your land, you'll need planning permission to build a glamping site on it. This is probably the most challenging part of setting up a glamping business, which is why it's so important to have experts to help you through the process. Check out our free glamping planning permission guide to learn more about this.
Unless you're the most persuasive person in the world when it comes to getting funding, a glamping business isn't usually something you can start with an empty bank account.
If you don't own land, you'll have to pay for some. On top of this, a typical glamping pod costs between £15,000 and £30,000, and most people want their site to have multiple pods. Then there's groundworks, electrical installations, treatment plants and more. You can't really do it on the cheap.
But that doesn't mean you need to have a bank account the size of Richard Branson's to get going. We set up our first NC500 Pods site on a small patch of family land for around £180,000. That's no small change, but it doesn't exclude non-billionaires either.
There are also plenty of ways to finance glamping pods as well, so you don't even need to have all the capital at hand to get started.
To help you estimate how much money you'll need to set up your glamping business, we've created a Glamping Site Setup Calculator, which should give you a rough guide tailored to your personal requirements.
How much do you want this?
Is this something you've been motivated to do for a long time, or are you starting this on a whim? Do you have a strong vision for the destination you want to create, or are you just after a quick buck? You need to ask yourself these sorts of questions before getting involved in a glamping business.
If you lack passion for your business, this will be reflected in your results.
Think deeply about whether this is something you care deeply about. You'll save a lot of time, money and effort if you decide to not begin after concluding that you wanted this for the wrong reasons.
People often bypass this stage of the planning process, but it's so important. You can have all the technical knowledge in the world, but if you don't have the drive to push through the challenges that will come your way, you won't be successful in this business.
A glamping business is still a business. You shouldn't forget business principles such as target markets and financial forecasts. You can cover these bases and more with a business plan. It might seem like a lot of hassle to begin with, but stepping back and putting your plans onto paper can save you time and money in the future. It can also prepare you for any difficult situations that might otherwise have been unanticipated.
Your business plan doesn't need to be the length of War and Peace. The simple act of taking some time to think about your glamping business and writing out those thoughts and projections can be highly valuable. Your glamping dream might have started as a hobby, but you must treat it like a business.