Starting a Glamping Business on Your Campsite – All You Need to Know
Created by Calum Published on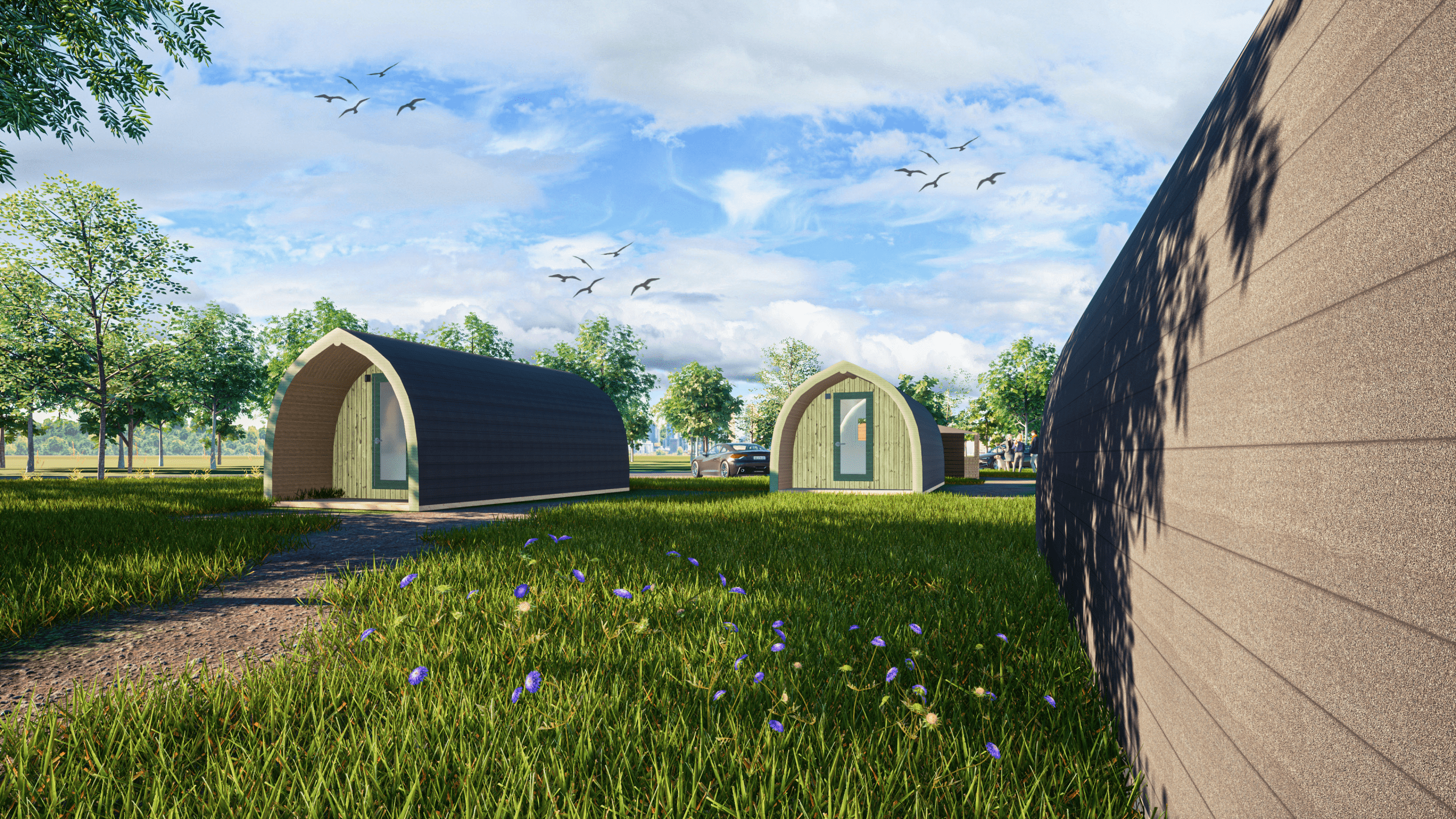 Glamping is a popular industry that has steadily grown in popularity in the last decade, so it won't surprise you to read that many landowners and camp site owners are also starting a glamping business. Many people are now more interested in staying in glamping pods than tents. Glamping pods are a perfect solution for people who want to get away from 'everyday life' and enjoy the great outdoors without compromising on comfort.
If you own a campsite, there is an opportunity for you to increase your profit and even begin to stabilise revenue in your business over the full 12 months of the year. Glamping Pods offer a great deal of protection from the elements and you could choose to buy glamping pods that have insulation and underfloor heating. Taking this extra step to add those thoughtful touches to your new glamping business will help visitors to book with you all year around. If you already have the land then, good news! It's a case of choosing the right pods and marketing them in the right way.
It's Easier to Start When You Already Own a Campsite
Having land is a major advantage when starting a Glamping Business. You normally need site-planning and to own/rent land. However, if you already own a campsite, this process is much easier. This is down to the fact that you already have a lot of the planning from your campsite. Read our page here on planning permission for more information.
If you own a campsite and you are looking to earn more money, Glamping is definitely something that you want to look out for. From a business standpoint, there is a lot in common with the two industries and you won't necessarily need to make a lot of changes.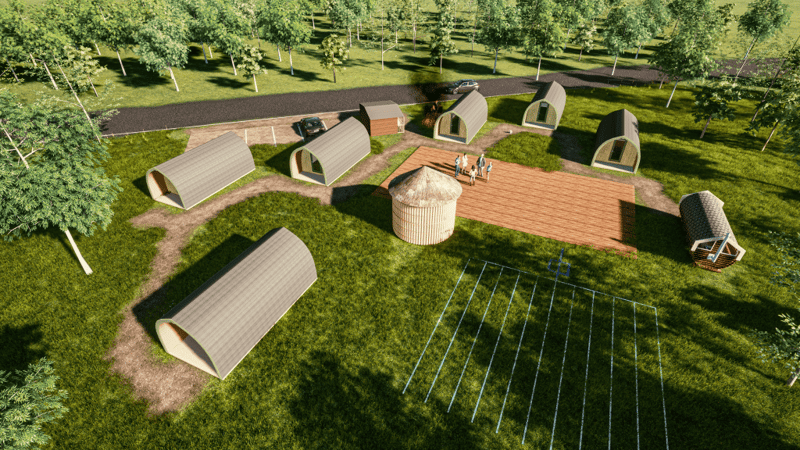 Other Benefits of Opening a Glamping Business on Your Campsite
The Amount of Money per M²
You can earn a lot more money from Glamping per square metre compared to camping. This is due to many factors, such as the fact that you will own the Pods, and will be renting them out, compared to offering land for people to camp on.
This is also due to the fact that Glamping is higher quality in general than camping, offering electricity, kitchens, bathrooms etc compared to camping which typically depends on the person and what they bring themselves.
This makes Glamping a lot more profitable and a great way to capitalise on land that is already owned.
Working with Higher Quality Clients
As Glamping has a different market audience compared to camping, typically favouring families, this means that there is a lot more money to be made. Considering that Glamping is seen as more of a "holiday" than a camping trip, you are able to charge more for it than you would for camping.
This is great as it gives families a chance to experience the countryside without having to compromise the luxuries of modern life, whilst also giving you a higher profit than you would if they were to be going camping.
Glamping is a Great Opportunity…
With growing at such a fast rate, Glamping is exceeding its expectations. If you are wanting to upgrade your campsite and modernise it into something new, then definitely look out for Glamping.
From a market perspective, Glamping is new, fresh and is here to stay. Get involved now whilst it is growing.