Recommended Glamping Pod Manufacturers: Glamping Pods UK
Created by Calum Published on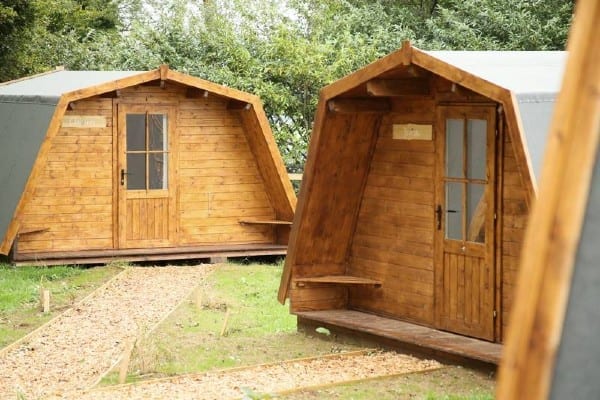 Glamping Pods UK is a glamping pod manufacturer based in the United Kingdom, with a focus on building luxury, modern glamping pods to purchase. It is a company in which we value, and have worked with over the years.
They produce high-quality glamping pods for people to use for their glamping site, or even in their garden. With a wide range of different glamping pods for purchase, you will be lost for choice. They are unique, smart and will certainly have a place in your glamping journey.
In this article, we are going to discuss Glamping Pods UK and what makes this manufacturer different from others. It is a company who we admire and is one of our recommended glamping pod manufacturers for people looking to get involved with glamping or start their own glamping business.
What Is Special About Glamping Pods UK?
There are a few things that make Glamping Pods UK special compared to other glamping pod manufacturers here in the United Kingdom. One of which is their attention to detail. You will not find a glamping pod made by them what isn't modern, luxury and unique. From the design to the spacious aesthetic, you cannot go wrong with a glamping pod from here.
They specialise in glamping pods for gardens but also work with glamping site owners, campsites who are looking to expand their business and more and will assist you throughout the whole process of planning and building. As in some instances, your pods will not always need planning permission, Glamping Pods UK are a great choice for those who want a pod, without the hassle.
The Range of Popular Glamping Pods
There are many different glamping pods that are offered here at GPUK, with different designs and features. Here is the range of the glamping pods that are available:
These pods are specifically made for garden purposes. Whether you need a social space, an art studio or a home office, these garden pods can be used for a range of different purposes and will certainly make your garden look special.
They are a range of different designs for the garden pods that suit all types of gardens, and will definitely brighten up your garden with a room to spend time in or relax at.
The glamping huts offered at GPUK come with three different varieties to suit any space for your glamping site/campsite. With a design made specifically for rural areas, it will suit any glamping site and will certainly attract more customers who are interested in glamping.
It is the most popular pod that they offer for glamping sites and is a versatile pod that blends in with many different landscapes and styles.
This Luxury Glamping Pod is the highest-quality pod that is available at Glamping Pods UK. It is a modern, high-end glamping pod made specifically for the ones who want their garden/glamping site to look a bit more luxurious.
The design is beautiful, including outdoor decking and seating, and includes all the modern amenities needed to live comfortably. Perfect for high-end glamping sites.
Bespoke Design Glamping Pods
Bespoke Design Glamping Pods are also very high in quality and luxurious but is a cheaper option for those who want their glamping pod to look amazing, whilst also not being as expensive.
They are designed specifically for your needs and made to your specifications. So you can speak with GPUK and tell them what you have in mind for a glamping pod, and they will make your dream a reality. Saving costs without compromising quality.
Need Assistance With Buying Glamping Pods
Glamping Pods UK is one of the many manufacturers that we work with and admire for their hard work and dedication to the industry of glamping. There are many similar companies to GPUK, and it can seem hard to choose the right one for your glamping pod.
If you haven't already, take a look at our guide on Buying Glamping Pods and we can assist you with choosing the right manufacturer with the right pods for you in order to make your glamping dream come true and your vision to be brought into the world.