How to Make Money from Unused Land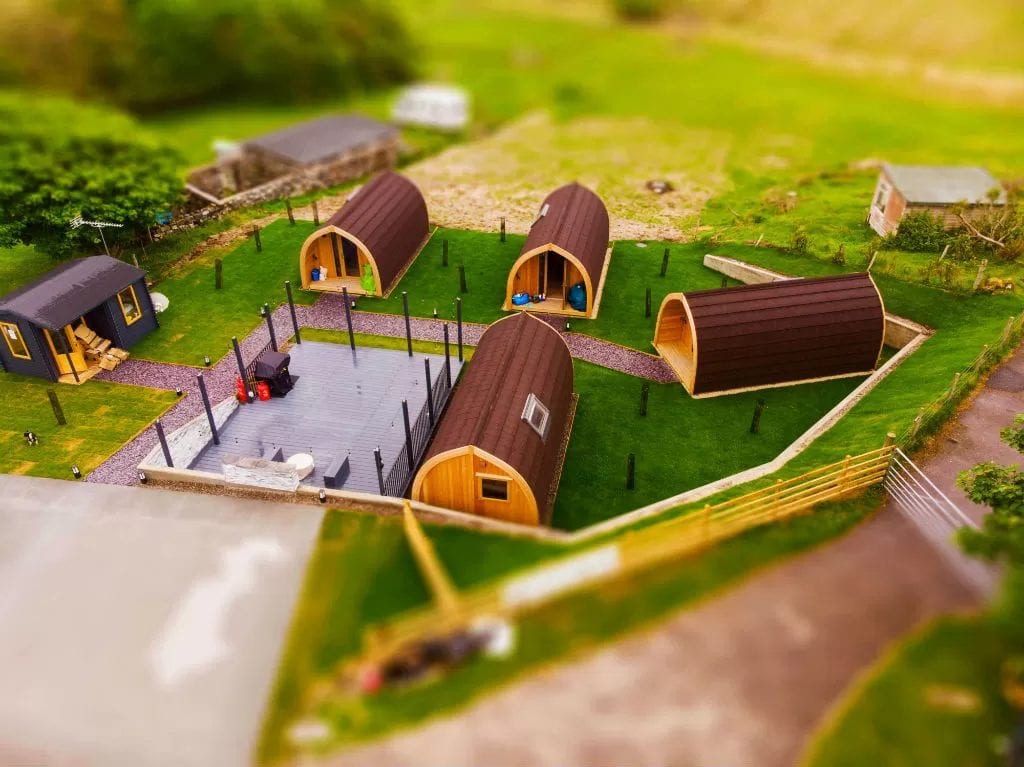 Usually, we aim for our glampsite insights to be unbiased, looking at 'whole of market' ideas before giving you our conclusions about starting a glamping business. This insight will be slightly different. Realistically we have no way of analysing the whole of the market with this article. There must be 1m+ different ways to make money from unused land. You could grow some potatoes to sell or you could put a rollercoaster park on it. 2 down, 999,998 to go.
So glamping pods are our suggestion on how to make money from unused land. We have actually done it ourselves, click here to see North Coast 500 Pods. This makes a fair bit more money than planting potatoes would and we don't have enough space for a rollercoaster park. Win/win.
Glamping is an amalgamation of two words – glamorous and camping. So by definition, glamping is glamorous camping. It is for those who like the outdoors but also like the comfort of their own home or a hotel room. The glamping phase has grown from this.
Glamping pods are generally made out of wood and range widely in finish internally. Some pods have only the basics, shelter and a wooden bed where you have to take your own linen. What is now more common is pods that are like hotel rooms (or better). They include showers and toilets, double beds, sofa beds, smart TVs, Amazon Alexas… the list goes on. This means that glamping (at its various levels) appeals to almost any person as it offers a wide spectrum of choice.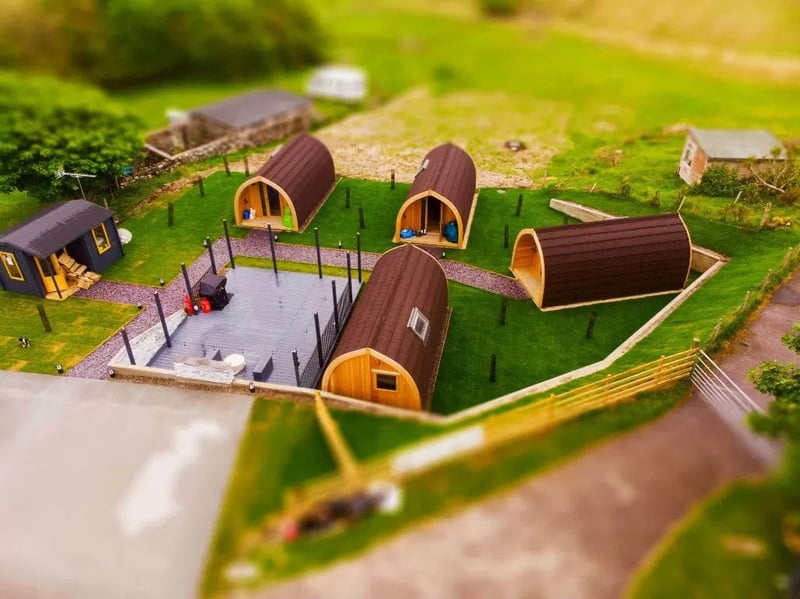 Why is Glamping the Best Way to Make Money from Unused Land?
Everyone and their dog are going glamping these days. Literally and their dog. A lot of glamping sites welcome dogs and this could play a part in it being so popular.
As mentioned there is a wide range of standard available with glamping pods meaning they really cater for everyone. A lot of pods are well insulated and heated meaning they can be used year round. This allows site owners to spend a little more money on the site itself as they know they will have a higher occupancy than the likes of a caravan. This in turn attracts more customers. This is pretty much the opposite of a vicious circle, whatever that is.
To begin with, glamping sites were generally situated near places of interest, nice beaches or hills. This attracted a lot of people to them. This grew the popularity of glamping and now people go glamping for the sake of glamping, rather than the location. This led to them being a good way to make money from unused land. There are a number of glamping sites with nothing around them that are still busy, as glamping is now the attraction. Again, the opposite of a vicious circle. Is glamping a phase? We don't think so.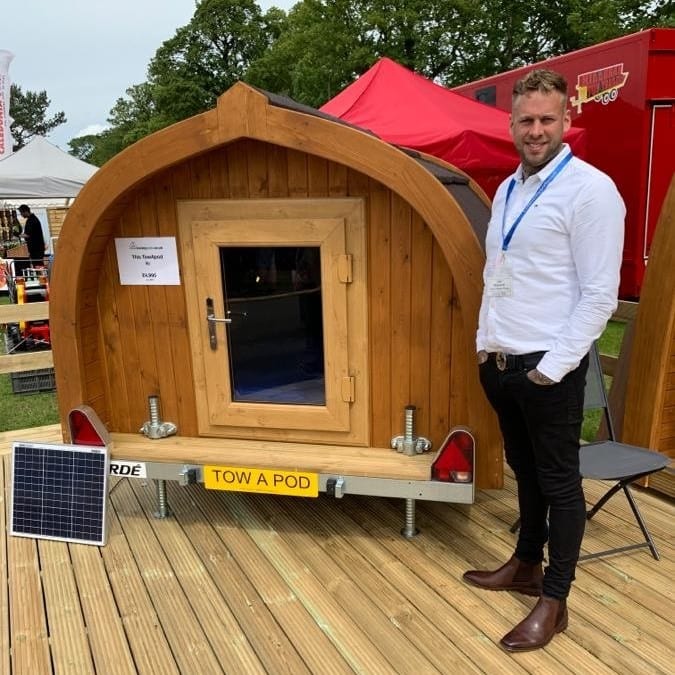 The Popularity of Glamping is Growing
According to Google Trend data, Glamping first became a noticed search term in 2007 before becoming pretty popular in 2013. Ever since it has gone in an upwards trend with seasonal variation. That being said, winter is around 50% of summer searches, meaning it is still pretty popular even then. Setting up a glamping site is not only one of the best ways to make money from unused land just now, it is going to continue and grow year on year, based on data shown.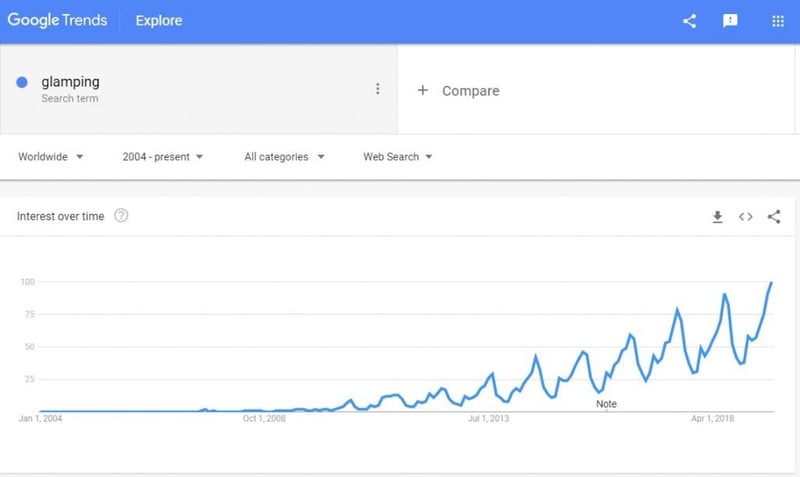 Where is Glamping Most Popular?
If you are trying to work out how to make money from unused land in the UK or Ireland, you're in luck. Well, as long as you like the sound of owning glamping pods you're in luck. With the UK and Ireland being the most popular places for searching 'Glamping' on Google in the world, there has never been a better time to get involved in glamping.



How to Make Money from Unused Land? - Glamping!
Managing glamping pods can actually be really fun and rewarding. You can get as full on involved or as hands off as you like. At Glampitect we can offer a online management package if you are too busy or don't have the knowledge to do it.
Whatever you think about when considering how to make money from your unused land, remember, glamping really is a fun and interesting way to do it.