Lune Valley Pods – Recommended Glamping Pods Manufacturers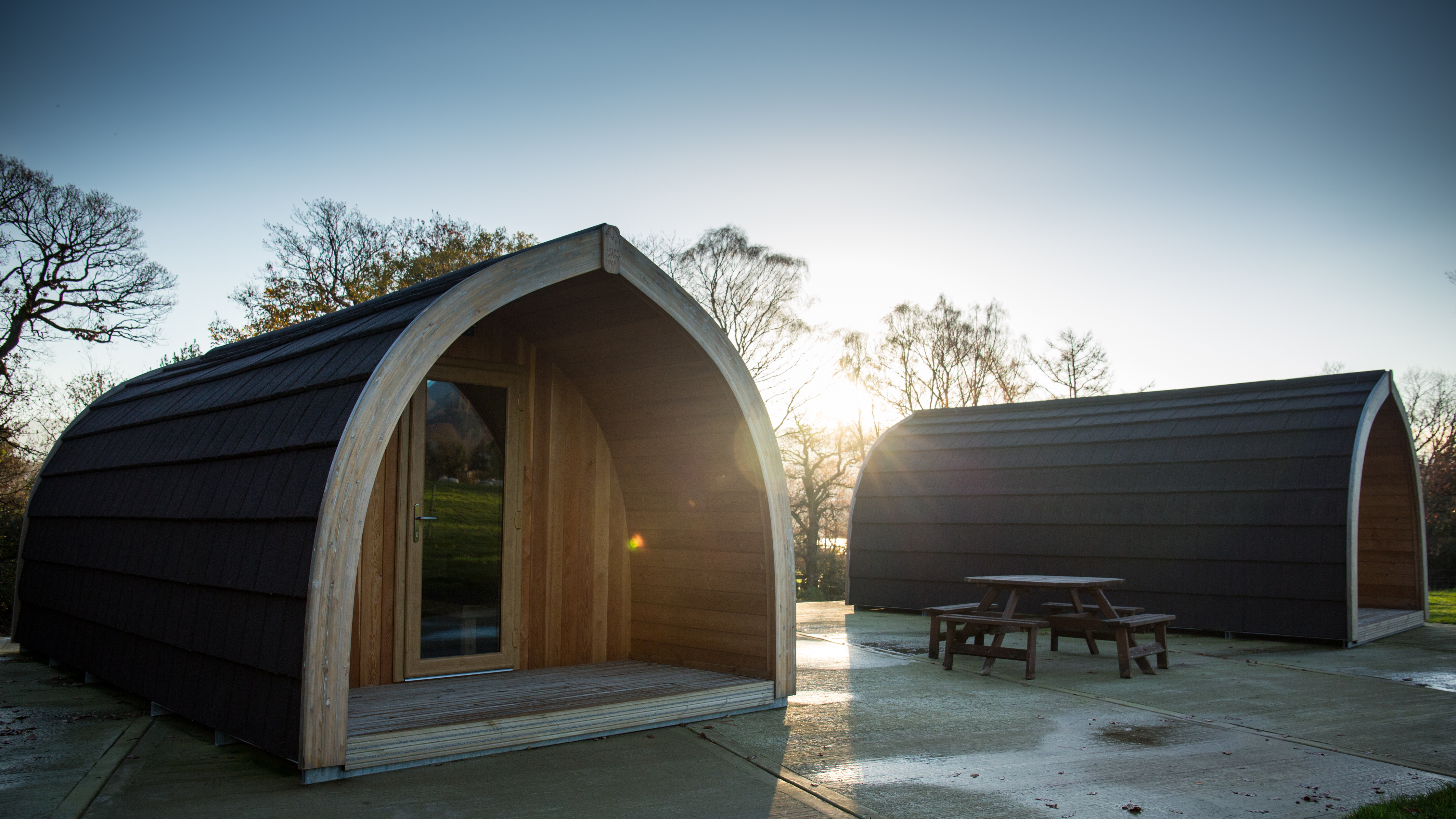 With glamping pods manufacturers now popping up everywhere, with pods of all shapes and sizes, we decided to create a series of articles on some of the better suppliers of pods in the UK. In this article we take a look at Lune Valley Pods.
Find our more about our recommended glamping pod manufacturers in the UK here.
Lune Valley Pods History
Lune Valley Pods have been manufacturing and supplying glamping pods for almost 9 years. Funnily enough, they first started making glamping pods in the Lune Valley. They quickly outgrew their first premises due to the demand for the high quality and excellent value pods they were building.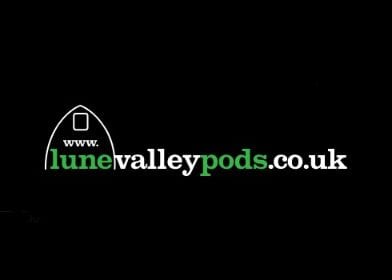 They are now in their 4th premises as they have outgrown each prior. This is all down to the great product they have.
Glamping Pod Range
LVP have a wide range of 'standard' pods available, however as every pod is made to order it is no problem to make your pod as bespoke as you like.
Their Custom Pod range comes in lengths from 2.6m to 7m. You can choose pretty much any length between these sizes and they will be made to order for you.
Find our more about our recommended glamping pod manufacturers in the UK here.
As Standard
Every glamping pod manufactured by Lune Valley Pods comes with the following as standard:
Galvanised Steel Base

All pods are built on a steel galvanised base with lifting points. The lifting points allow the pod to be lifted in to position safely and with no damage to the structure.

Roof Coverings

With all their camping pods you get a choice between 3 roof coverings. The most popular is Britmet which is a lightweight roofing tile and comes with a 40 year guarantee.

Double Glazing

All their camping pods are double glazed with multi-point locking systems on windows and doors.

Full Insulation

All Lune Valley Pods are fully insulated in the floor and roof as standard.

Electrical Installation

All pods come with LED lights, sockets and smoke alarm as standard. The electrical installation can be upgraded to whatever level you like.

Underfloor Heating

Every pod comes with underfloor heating. This will keep your customers happy and maximise your occupancy figures – time for some glamping winter breaks!

Efficient Design for Zero Maintenance

The external timber is Siberian larch this means there is no maintenance as the timber do not need staining, they will just "silver" over time.


Internal Setup
Internally, these Lune Valley Pods come as specified once again. You can choose to have them with nothing inside, simply the pod itself. Or you could choose to have as much of the following included as you wish:
Shower Room

With toilet, shower and sink.

Kitchenette

With oven, hob, fridge/freezer and microwave.

Bed
Sofabed
TV
In general, a lot of the above comes as standard but it can be removed if you wish.
Lune Valley Pods Mega Pod
By far their most popular pod is the Mega Pod. At the moment they are manufacturing and selling 2 of theses a week. They are on a 16 week lead time at the moment but this only reiterates their popularity and vale for money.
Find our more about our recommended glamping pod manufacturers in the UK here.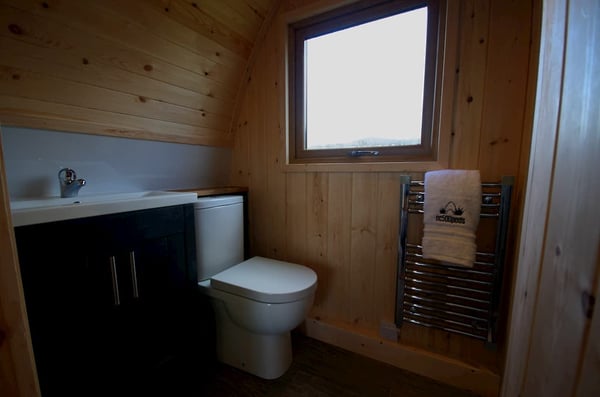 The quality and finish of these pods is fantastic and their after sales process is excellent. At Glampitect, we can confirm this as we have actually bought 4 pods from Lune Valley and their after sales has been second to none.
You can see our site below!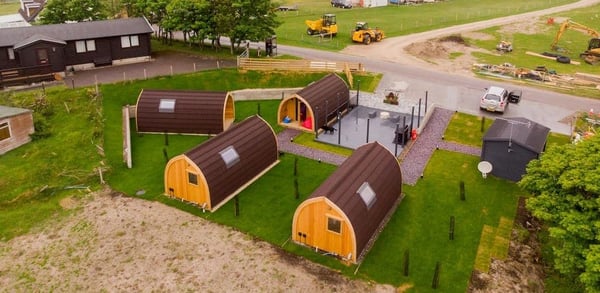 Find our more about our recommended glamping pod manufacturers in the UK here.