How To Live In a Glamping Pod? Best Living Pods For Sale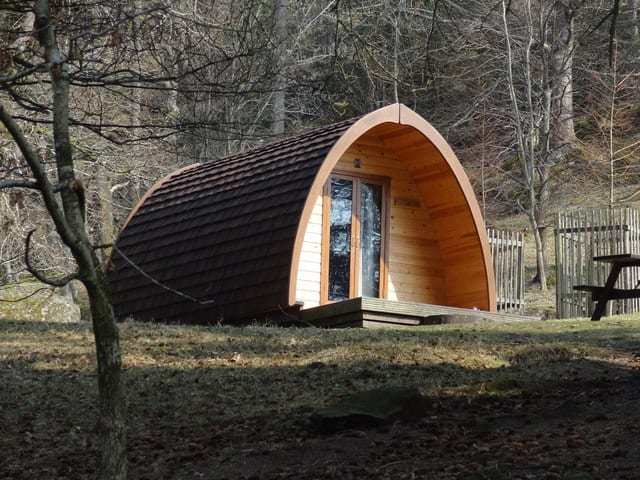 Glamping is growing at a faster rate than ever before. It is an exciting industry with a lot of potential, and is increasing the demand for nature and to experience the outdoors that we often neglect.
Aside from being used as a holiday destination or accommodation when away from home, many people are investing in glamping pods for personal use, whether it be as a garden pod, on their land or even as a home to live in. There are many glamping pod manufacturers building living pods for sale.
That's right, people are living in glamping pods, and making a success of it too. In this article, we are going to discuss how to live in a glamping pod and the best living pods for sale.
Glamping Pod Location and Accessibility
For a living pod, you must be wise with the location. You can purchase land specifically for your living pod, or build it up on the property that you already own. We recommend choosing a location that is accessible to you and without the obstruction of the entrance by trees or nature.
Do I Need Planning Permission For a Single Living Pod?
If you are planning on living in your glamping pod then yes, you will need planning permission. This isn't anything to worry about, as there is a lot of content and many free guides available online to help you through the process and assist you with getting your planning permission application accepted.
The Essentials To Live In a Glamping Pod
There are a few essentials that you are going to need in order to live in a glamping pod, some of them which come bundled with living pods for sale. Take a look at the essentials:
In order to live comfortably in a living pod for sale, heating is a necessity in order to be cosy during the winter.
A water supply that is healthy and will keep you alive is necessary to live anywhere, making it essential for a glamping pod.
Electricity is a modern necessity that is needed for many different amenities and appliances, making it an essential needed for living in a glamping pod.
Wi-Fi is common amongst all of us living in the world today and is seen as essential by many. Although this one is optional.
Furniture is needed to live comfortably and reap the benefits of living in a glamping pod. It is essential for all properties.
The Benefits of Living In a Glamping Pod
There are many benefits to living in a glamping pod. These living pods for sale are unique, smart and change the face of what it means to own a home. It is more environmentally-friendly and isolated, and you will typically be around a more scenic, beautiful place compared to the average British home.
How Much Does It Cost To Live In a Glamping Pod
The cost of living in a glamping pod completely depends on your expenses and what you need to live. If you are someone of minimal belongings and prefer the old fashioned way of life, it will not cost you a lot to stay in a living pod for sale. If you are someone who enjoys consuming and purchasing, it may be a bit more expensive to live in a glamping pod.
Struggling With Buying Glamping Pods
We understand that purchasing the right glamping pod can be a difficult task, and with so many glamping manufacturers being on the market and the industry growing year by year, it can be overwhelming to make the right decision.

If you haven't already, download our free guide on Buying Glamping Pods for more information on how you can make the right decision and assistance with choosing the right living pod for sale.