How to Set Up a Glamping Business
Created by Calum Published on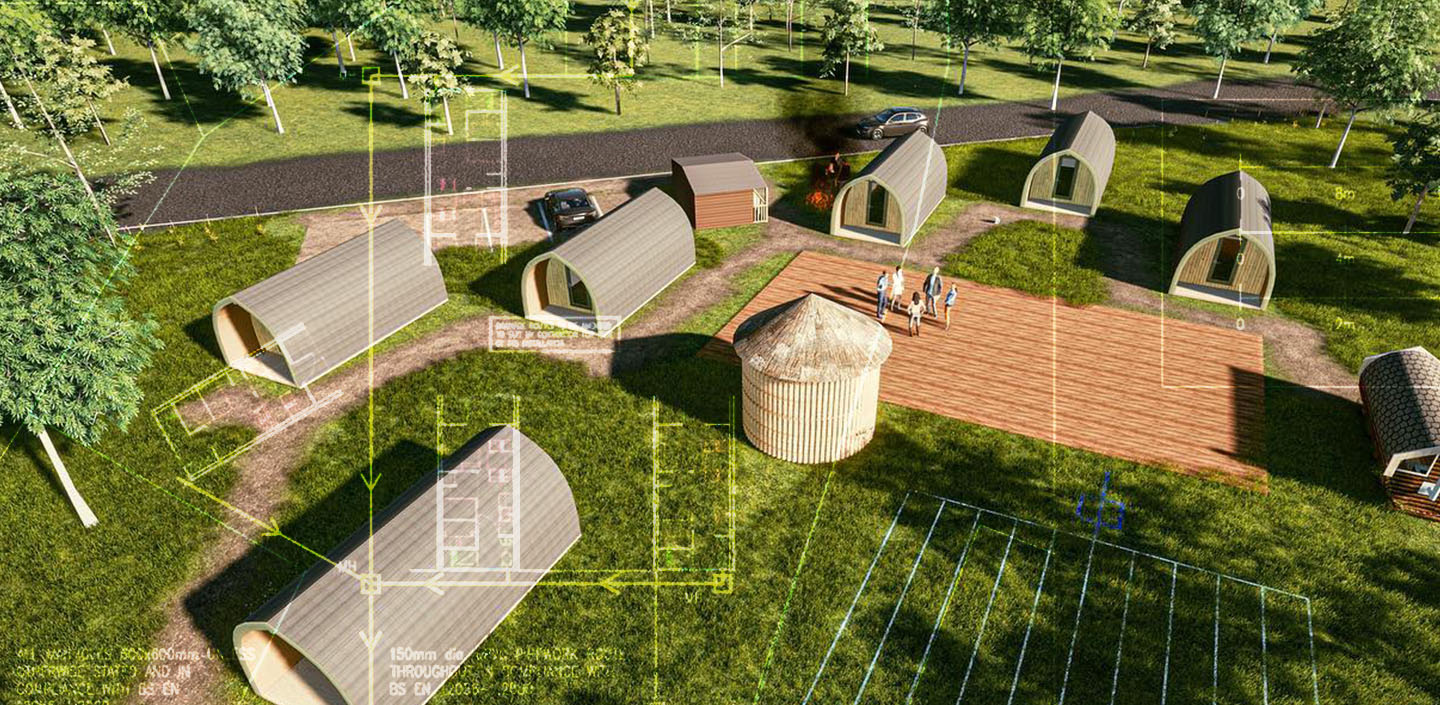 Glamping has become the new normal in the staycation industry. What was once an off-shoot of camping, has now been transformed into a dominant holiday option in its own right, with many people getting involved and travelling to glamping retreats every summer. It is reaching a stage where many fans are looking at starting a glamping business themselves.
If you are not sure what glamping actually is, think luxury camping. It usually revolves around an attractive site located somewhere with beautiful scenery, such as in a forest or at the coast. These sites include multiple accommodation pods which holidaymakers can stay in.
Starting your own glamping venture seems like a daunting task, but is actually a lot more simple than people would suspect.
In this article, we will discuss how to start a glamping business and the main aspects to consider, and how to find all the information needed to gain an understanding of the industry and what is involved.
What Should I Do When Setting Up a Glamping Business?
When starting a glamping business, there are a few things that you need to know before planning out your business strategy:


Firstly, you are going to need a glamping site. This means that you will need to purchase land in a particular location. It is important to choose the right location as this can have an impact on the success of your business and can dictate how many visitors will be staying in your resort..
You must choose a location that people will want to visit. People go on holiday trips to get away from the world, not bring it with them. The countryside is a typical spot for a glamping site, but you can also place your site near the coast to make it as appealing as possible to potential visitors.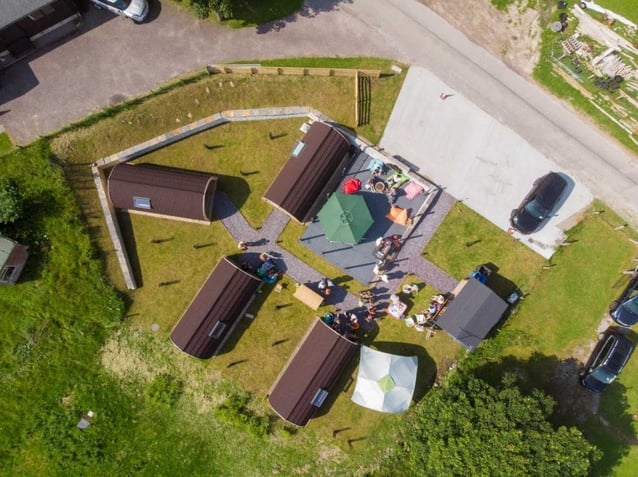 Choosing the Glamping Pods
Apart from the location and scenery, the accommodation pods are the main attraction. Your guests are going to be staying in them so you need to choose the right glamping pods, and make sure that your visitors are going to like them. There are many pod, yurt and hut manufacturers who build many different types of units, so be sure to choose a supplier that understands your vision for your holiday resort.
Once you have chosen a pod manufacturer, you must choose the pods that will suit your glamping site. This should be an easy task, but do not underestimate the power that high-quality, well designed pods can have on the success of your business.
When building on your chosen site, you are going to need planning permission. This means developing a planning permission application, with detailed information on what you are going to include on your glamping site. You will also need to be in contact with the local council that you will send the application to.
This may seem complicated, but once you find out what is required to get planning permission for your site, it becomes a reasonably straightforward process. Just ensure you know exactly what will be required for your particular site. No two are the same!
Starting a Glamping Business is Not Difficult
When starting any business, you are met with pessimists who will discourage you and tell you how unrealistic it is. Don't listen to the naysayers, starting a glamping business is a big deal, but with the right guidance, your dreams can become a reality quite easily.
If you are interested and want to learn more, read our free guide to starting a glamping business and discover what you can do to be successful in your new venture.