Glamping Experts: How to Choose Which Glamping Pods to Buy
Created by Calum Published on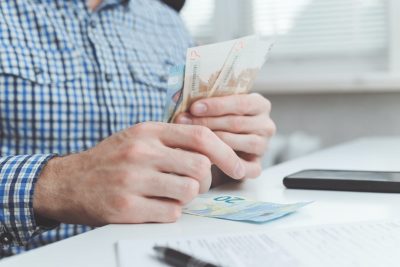 It's become apparent over the last year or two that the glamping industry is booming, which has resulted in more and more people looking to start their own glamping businesses. This is great, but it's not an altogether easy process.
One particularly challenging aspect of starting a glamping business is knowing where to start when it comes to finding glamping pods to buy, or any other kind of glamping unit for that matter.
In this article, we're going to give you some advice on choosing which glamping pods to buy for your glamping business.
Just Starting a Glamping Business or Upgrading an Existing Site?
This can impact on how you decide on which glamping pods to buy. If you're just starting a glamping business, you can be a bit more creative when it comes to choosing the right pods for your business.
However, if you already have an existing site and are looking to upgrade, it can be a bit more complicated. If this is the case, you should choose glamping pods that work well with your current glamping site, being careful to keep the general theme of your site consistent.
How Much Do You Plan To Invest in Your Glamping Pods?
Glamping pods vary in price. You can find some for around £10,000 that are still of a decent quality (though fairly basic), while the larger, more intricate designs can go way above £40,000. A lot depends on the style of the glamping pod and what's included in the deal.
Ask yourself some of the following questions before making any big investment decisions: am I wanting a pre-built glamping pod that's just an outer shell? Am I wanting a uniquely designed structure that's built within the land? Do I want my pod to have furniture installed or not?
Do You Have Your Own Glamping Pod Design Ideas?
Do you have any personal design ideas for your glamping pods?
This is something you must consider before you start purchasing glamping pods, as many manufacturers offer bespoke designs. If you inform them of your design ideas beforehand, they can take it into account and give you something unique and original.
Choose The Right Glamping Pod Manufacturer
It's not just the style and furnishing of your glamping pod that you need to take into account before buying; it's also the reliability of your chosen manufacturer. As much as we'd like to think that everyone in this industry is great, the truth is that there are some scammers out there. Check out our list of recommended glamping pod manufacturers to see which ones we've had good experiences with.
Final Thoughts on Choosing Which Glamping Pods to Buy
We understand that purchasing glamping pods can be a difficult process, and with so many different manufacturers, pods and designs, you may feel that you need some additional guidance.
If you haven't already, take a look at our free Buying Glamping Pods guide in order to assist you with getting this stage right. After that, you'll be one step closer to successfully setting up your own glamping business!