Glampitect Award Winners 2020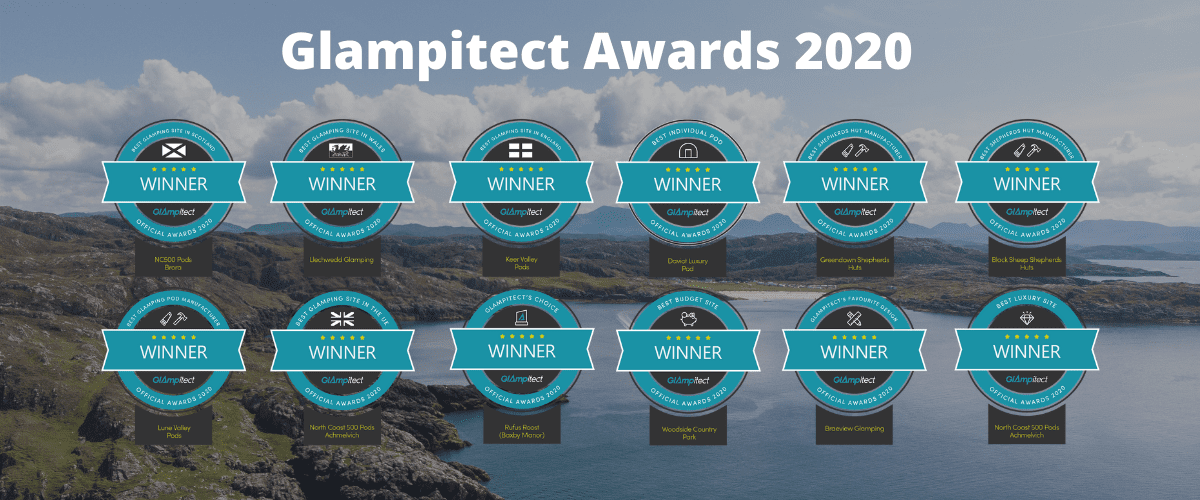 The results of the 2020 Glampitect Awards are finally in! We've been asking you which glamping businesses deserve recognition for their efforts throughout this difficult year, and you haven't disappointed. Thanks to your participation, we're now able to reveal the winners of each category and showcase the best glamping businesses of 2020. Oh, and don't forget to nominate your candidates for the 2021 Awards!
North Coast 500 Pods – Achmelvich

Luxury Hideaways

Rufus Roost (Baxby Manor)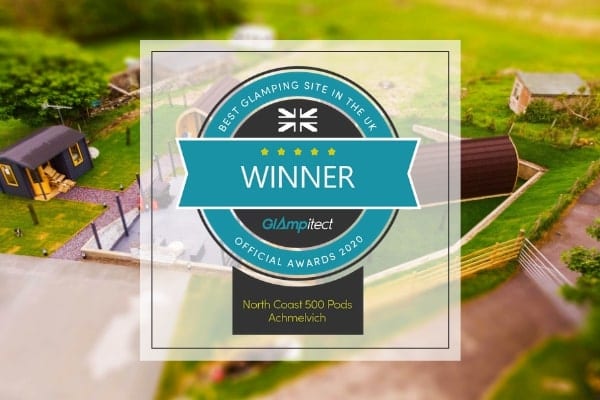 North Coast 500 Pods – Achmelvich
Situated near the picturesque Achmelvich beach, NC500 Pods have combined stunning natural scenery with modern amenities like Netflix and smart lighting at their Achmelvich site. With homely pods and lots of activities to do in the local area, this is a worthy winner of the UK's best glamping site category.
Best Glamping Site in England:
Kudhva

Keer Valley Pods

Dragonfly Yurts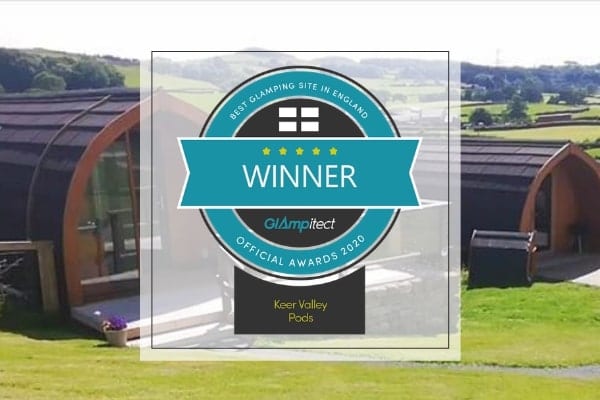 This idyllic Carnforth site is a hidden gem. Based on a working farm, there are always plenty of sheep, cows, deer and barn owls to see. They even have a 'dog pod' for any furry friends you wish to bring with you.
Best Glamping Site in Scotland:
North Cost 500 Pods – Bora

Loch Katrine

Luxury Hideaways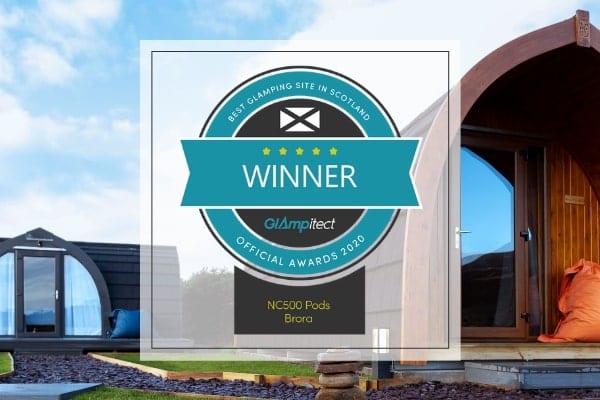 Another victory for NC500 Pods, this time for their latest site in Brora. Like their Achmelvich site, they combine modern conveniences with natural beauty, and this site's particular strength is its location. Beaches, whisky distilleries, golf courses and castles are all in the immediate vicinity. And if you fancy relaxing after a busy day out, you can visit the on-site sauna. Bliss!
Best Glamping Site in Wales
Slate Mountain Glamping (Llechwedd)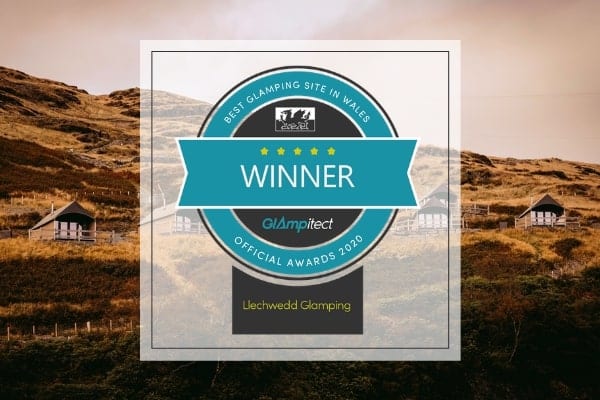 Slate Mountain Glamping (Llechwedd)
This is a fantastic site that can now add the Best Glamping Site in Wales award to its growing collection of accolades. Offering a variety of accommodation types on a hillside overlooking the moors, the site also includes a tavern and a café that serves up hearty, home-cooked meals.
Best Luxury Glamping Site:
Luxury Hideaways

North Coast 500 Pods – Achmelvich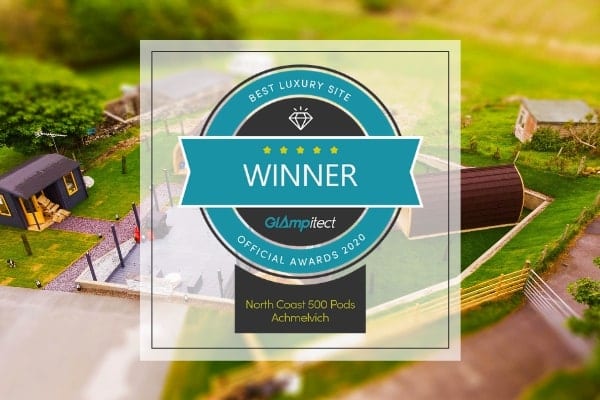 North Coast 500 Pods – Achmelvich
You know the drill by now. The Achmelvich site comfortably won the most votes to be crowned the first ever winner of Glampitect's Best Luxury Glamping Site award.
Best Budget Glamping Site:
Raskins Farm

Westfield House Farm

Woodside Lodges Country Park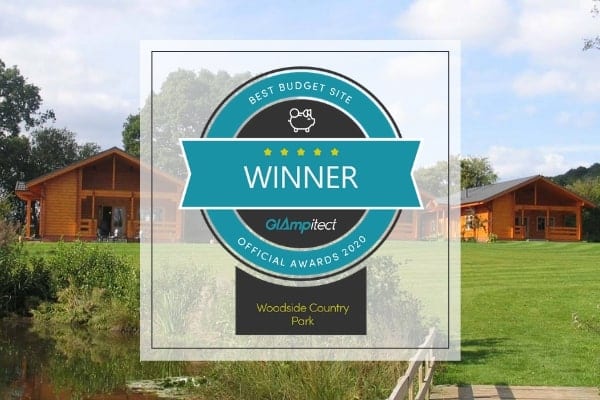 Woodside Lodges' camping pods represent an excellent option for those who aren't interested in modern amenities and just want to spend some time in nature, with the nightly rate for these being a lot lower than most glamping sites. They also offer traditional lodges for those who want a more luxurious experience.
North Coast 500 Pods – Brora

North Star Glamping

Cairnfold Cabins



Rufus' Roost (Baxby Manor)

Camster Luxury Glamping Pods

Daviot Luxury Pods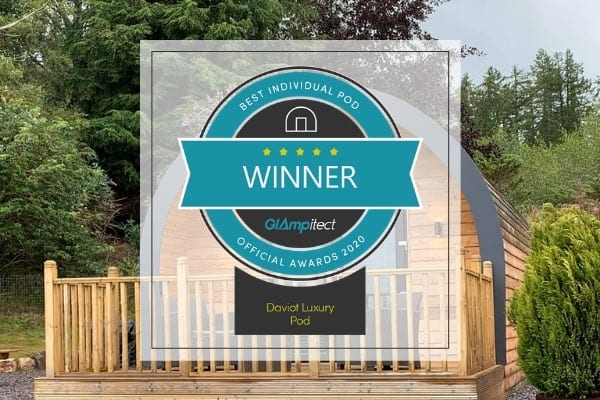 The pods on this site, based just outside of Inverness, originated from a bespoke design and come equipped with hotel-standard beds and bathrooms, as well as a balcony, underfloor heating, a smart TV and Amazon Alexa. These pods received an incredible 193 votes, demonstrating just how satisfied their guests are with their stays.
Best Glamping Pod Manufacturers:
Lune Valley Pods

Quality Pods Wales

Cedar Tree Pods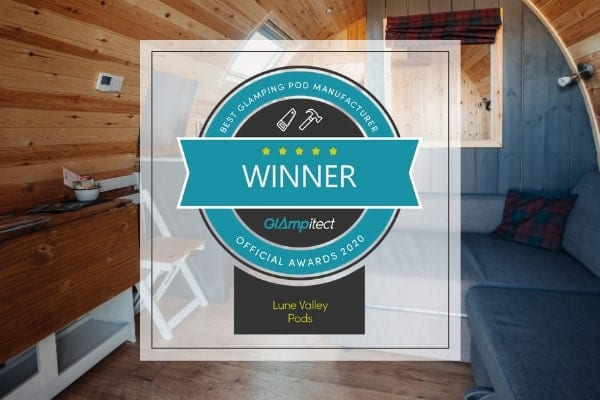 This was a hotly-contested category, with over 100 votes being cast by glamping site owners. A proud Glampitect partner, Lune Valley Pods, eventually won out, with their excellent range of pods securing the victory. It's no coincidence that Lune Valley supply the North Coast 500 Pod sites, which has no doubt contributed to NC500's success in these Awards.
Best Shepherd Hut Manufacturers:
Greendown Shepherd Huts

Black Sheep Shepherd Huts

Riverside Shepherd Huts



Greendown Shepherd Huts and Black Sheep Shepherd Huts
These two hut manufacturers are so popular that there was nothing to separate them! Shepherd huts are the most popular form of glamping accommodation in England and Wales, and these are the cream of the crop. If you're a prospective glamping site owner, good luck choosing between them!
Glampitect's Favourite Design:
Braeview Glamping

Dairy Cottage

Highland Heights



This is our top pick out of the glamping sites we've designed for clients in 2020. They're getting closer and closer to opening, with their pods being installed last week. Don't forget to check them out when they're up and running.
Rufus' Roost

Kudhva

Blackberry Wood
Our personal favourite glamping site of 2020 is Rufus' Roost, which is unlike any other site we've seen. This luxury treehouse, nestled in a woodland conservation area, is like something out of a fairy tale, and is certainly deserving of the 2020 Glampitect's Choice Award.

Know of a glamping business that deserves to be in with a chance of winning a Glampitect Award in 2021? Nominate them here.