Glampitect at: The Glamping Show
Created by Calum Published on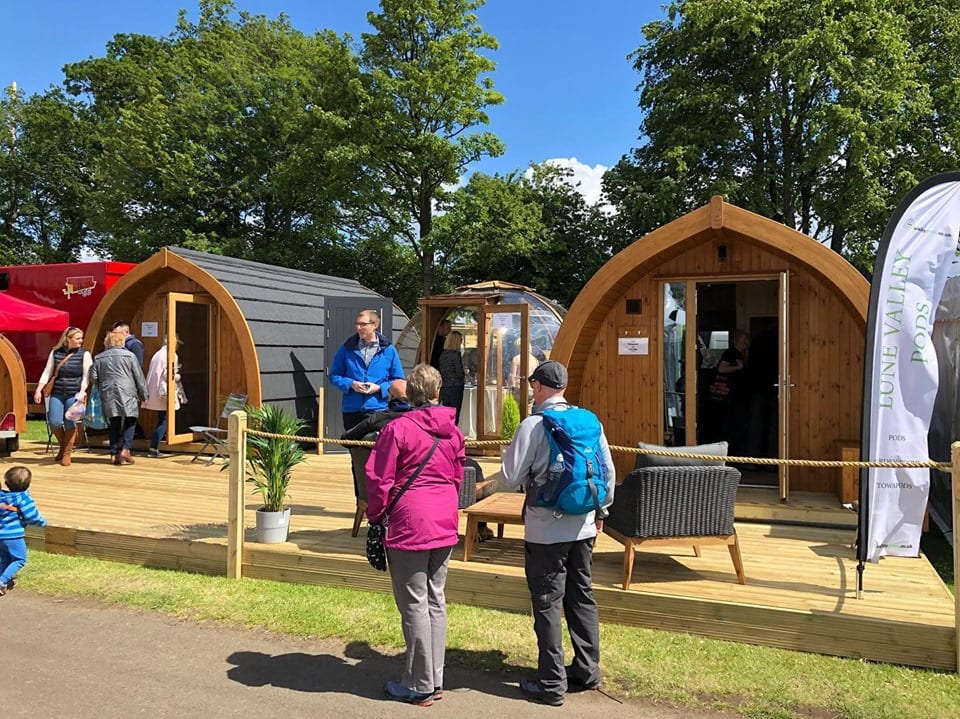 What Is The Glamping Show?
Well, what can we say? It's the show that we wait for every year with great anticipation. Arguably the most important event that we are involved in!
The Glamping show is our industry's annual meet up. Where the giants of the luxury outdoor living world join together to discuss everything to do with glamping. Staycation businesses come from all over the world to this event to see the latest technology and techniques that improve and alter the glamping world.
What Does Glampitect Do At The Show?
As we consider ourselves to be the leading Glamping Architecture business in the UK, there isn't much that we don't cover when you find us at The Glamping Show. We have grown to cover all aspects of a glamping business and may we say, we are quite the experts! So with that being said, here are just a few things that we do when we are at The Glamping Show:
While we can help you at any stage of a glamping business, our bread and butter lie within Feasibility Studies. If you're not sure what this is, here's the brief outline:
It is essentially an analysis of your potential glamping business, covering all aspects that you can possibly think of and then calculate how feasible this venture will be for you. The study will work out costs and present risks or issues that may arise should you go ahead with your business.
When we first started as a business we thought, why not take away the hassle of this step for people, and do it for them! Since then we know the ins-and-outs of what is required to see if any glamping site will be feasible. This is why, at The Glamping Show you will see us dedicating our day there towards Feasibility Studies, giving advice for those who need it or arranging full studies to be completed by us, for them in the future. We have even been known to give exclusive offers for our studies at the show. So next time you're there, keep an eye out for us…
Another important aspect of any glamping business is getting planning permission. You already know this of course, and we are sure you know that getting this done all by yourself can be a nightmare. At The Glamping Show, we're there to say, leave it to the pros! Our planning permission success rate is unlike any Glamping Architect business in the UK. The level of detail, knowledge and help you receive with us is second to none. When you spot us at the show, we will most likely be chatting to someone (or even you!) about planning permission.
We Have Multiple Guides To Offer You
While we may not be able to see everyone and chat to them individually at the glamping show (although we try), we know that it's simply not enough to leave it at that. As we are the experts in glamping, we are constantly asked questions about… well everything! You asked and we want to answer, even if we cannot say it in person. That's why we offer you a FREE extensive list of guides for you to download during the show. They cover all the topics you could possibly need: Planning Permission, Feasibility, Websites and Marketing.
The most important part of the show, the people! The Glamping Show hosts thousands of Glamping enthusiasts and businesses from across the world, we included, so at the show what we do is try to talk to as many people as possible. We love Glamping and we want to share that with you, if you ever see us at the show and we are free, stop and have a chat with us. The Show was created to bring together individuals who are passionate about glamping, so we can't wait to chat about your passion next year! If you can't wait till then, how about getting in touch with us? We can have a chat about all things glamping and begin to move your business forward.