Previous Glamping Show Review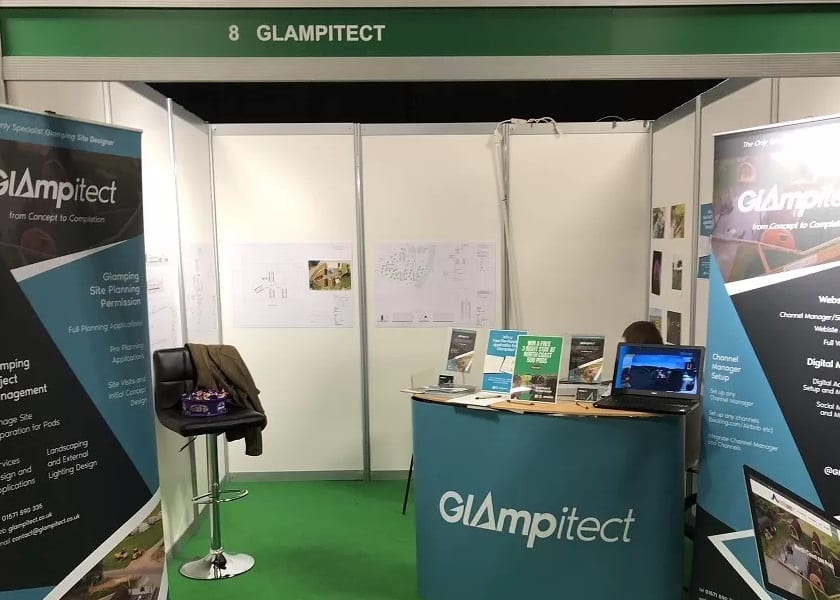 With The Glamping Show 2019 only just around the corner, we review previous glamping shows with the view to enabling you to have the best glamping show experience possible. One that is full of insight and help for your new venture. One that will set your glamping site apart from the rest.
We review the 2017 and 2018 glamping shows, giving hints and tips from our experiences as visitors. Before we go on, what we would definitely say is that we highly recommend this show to anyone considering opening a glamping site.
What is The Glamping Show?
The Glamping Show is a 3 day exhibition of state-of-the-art glamping pods and complimentary businesses held in the NAEC, Stoneleigh. Seminars throughout the show help visitors get up to date with latest in the glamping world and businesses help potential glamping site owners realise their objectives.
Running from Thursday 19th to Saturday 21st September, the show pulled around 3000 people in 2018 with this number growing year on year. It is no surprise that the show is growing year on year, simply keeping up with the popularity of glamping itself.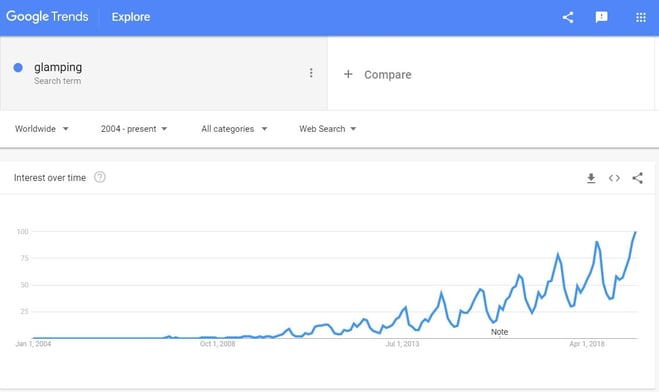 The Glamping Show 2017 Review
This was the first glamping show we actually attended. At this time we were looking purely as potential glamping site owners. For those that don't know, that was our first glamping adventure. We own glamping accommodation on the North Coast 500. So during the 2017 visit to the show, we were looking for glamping pods manufactures for our new site. There is no better place in the UK or the year that you can do this. Almost every reputable glamping pod manufacturer takes a pod along to the show to exhibit. This means you can compare like for like quickly and easily and find your dream pods. Almost all of our recommended glamping pods manufacturers attend the glamping show.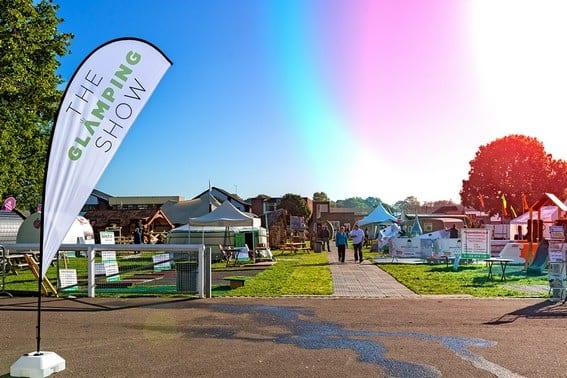 During the 2017 glamping show, we decided out glamping pods manufacturer – Lune Valley Pods. Once we had seen all the pods availble they ticked all the boxes for us. Top end quality with all the features we needed but without the ridiculous price tag that some of the pods come with.
The Glamping Show 2018 Review
Take 2. When visiting for the 2018 glamping show, we had already bought our pods for North Coast 500 Pods. This year's visit was mainly to work out how we would fit in offering glamping planning permission services with Glampitect.
What was noticeable even just a year from the previous visit was that the show had grown a fair bit and the crowds were bigger. There also appeared to be more companies exhibiting and running seminars.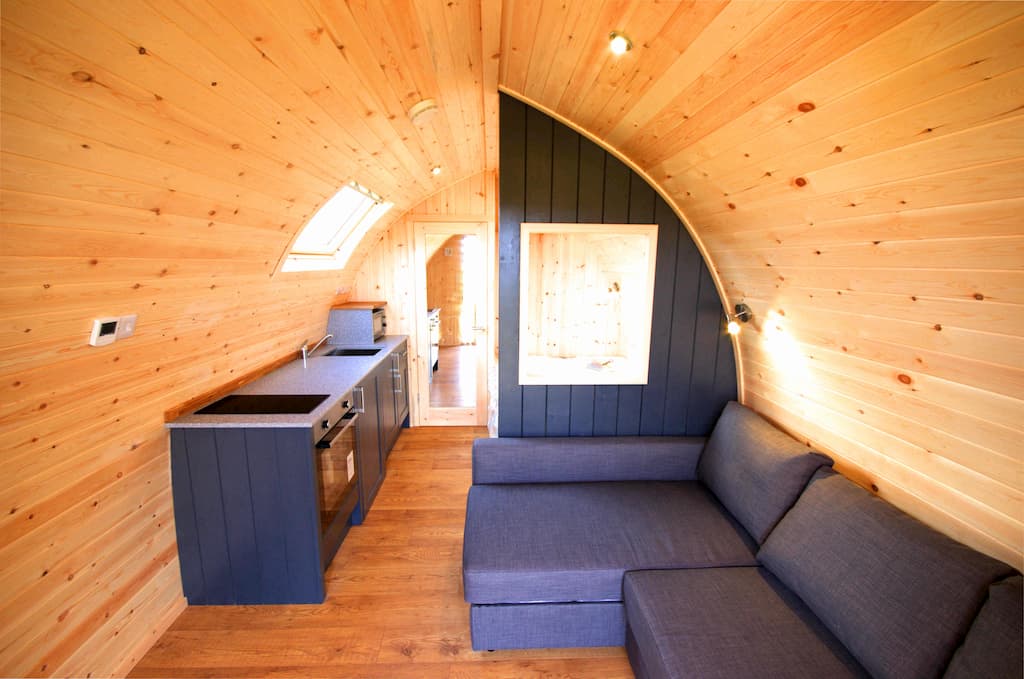 We realised during our 2018 visit that there was no companies offering glamping pods websites at the show. This was one of the main takeaways from our glamping show review for this 2018. There are a few channel managers but nobody that creates the actual websites. We are adept at creating websites for glamping businesses and we see this as an opportunity to add to our services. We really do offer glamping site design from conception to completion.
Recommendations Based on Our Previous Visits
The big one – GET ALONG. I know this sounds obvious but a lot of people will decide not to come along for whatever reason. If you are considering starting a glamping site you really NEED to go to the glamping show. There is no better place for you to get insight and knowledge. This is the best advice we can give from our glamping show reviews!
Give yourself enough time at the show. Maybe try to stay overnight and go to the show in 2 consecutive days. This will allow you to properly see all the pods you want to and get enough time with every exhibitor there.
Don't make it a day out – this is an easy trap to fall into. Be ready to take pictures and have a pen and paper for notes. You might think you'll remember everything everyone says to you – but you won't.
Visit Glampitect – stand 8 – well obviously we're going to say that but we really are here to help. We can assist your glamping site from conception to completion. A must visit at the show!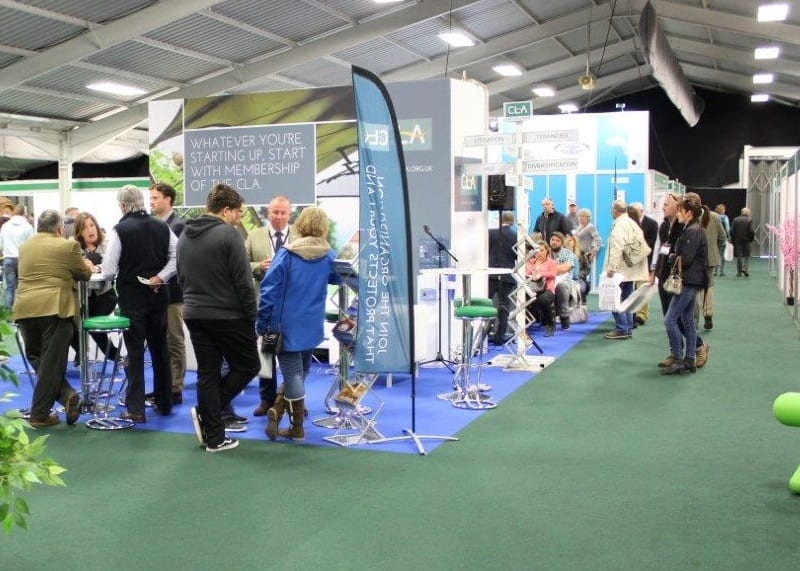 Read more on The Glamping Show 2019 here.
Want more information – arrange a free 20 minute chat here.