Best Places to Look for a Garden Pod For Sale
With the staycation industry steadily growing, the integration of glamping within the home has seen a subsequent rise. There's a growing demand for outdoor living spaces in back gardens, and this has resulted in the rise of the 'garden pod'.
Garden pods are appealing because they have such a wide range of potential uses. They can be used as an extra bedroom, a garden office, a home cinema, or even a pub!
As there's a growing market for garden pods, you can find many glamping pod manufacturers who offer them as part of their range, each putting their own spin on the design. For those who are on the fence about getting a garden pod, let us explain some of the benefits a garden pod can bring to your home.
The Benefits of Getting a Garden Pod
Do you have a sizable garden but you're unsure what to do with it? A garden pod can bring to life its true potential and fill the empty space with a luxurious structure, giving your garden an extra function and added style.
At some point, you may need an additional room for your house. You can always move to a bigger house, if that's what you really need, but another way to do this is by adding a pod in your garden. This way, you're creating an extra room for whatever you desire: a new home gym so you can exercise without limitations, or even an office space away from the main house, giving yourself more space to think and work from home.
You most likely won't need planning permission to have one installed in your garden, either. The size of most garden pods means that planning permission is generally not required, which is an added bonus that leaves you with less to worry about.
It's also an investment for the future. If you're planning to sell your home, the garden pod adds value to the property and is attractive for buyers.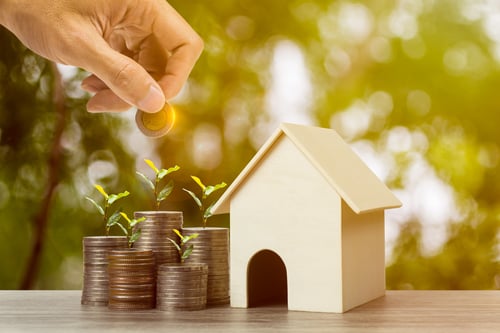 Where Do I Look for a Garden Pod For Sale?
If you look on the internet, there's an abundance of manufacturers selling garden pods. It can be difficult to know which manufacturers are reliable, so here are some that we've always enjoyed working with.
Anthropods
Arthropods' garden pod range is designed to be a sanctuary; a home from home where you can relax, play or work in comfort. The Anthropod GO! Is green, made from sustainable timber and recycled plastic. They also have the option for ergonomically designed, built-in work stations, cupboards, wardrobes, or whatever you need to create the space you want. With the distractions of the house and the outside world removed, everything you need is right there.
Haven Outdoor Living Space
Haven specialise in outdoor living spaces that are designed and built with luxury in mind. Their products are really high end, and they offer accessories such as furniture, outdoor lighting, fire pits and stoves. If you're after a one-stop shop, Haven could be the one for you.
Snuggeries LTD
Snuggeries Ltd create garden pods with the ethos that the design is built all around you. They pride themselves on being able to create a bespoke Snugg space in as little as 6 weeks. Snuggeries work with you to create a space for whatever purpose you desire, to be used all year round.
See The Full List of Our Recommended Glamping Pod Manufacturers
On our website, we also have a full list of recommended glamping pod manufacturers, each of which are some of the best manufacturers in the United Kingdom, with many different designs, features and layouts for their pods.
If you're looking for a garden pod that's going to brighten up your garden, make it look different and give you more space to spend time with family and friends, this list will help you find the right manufacturer.
Need Assistance With Buying Glamping Pods?
We understand that buying a garden or glamping pod for sale can be a difficult decision, with there being so many different options of manufacturers, pods, designs and layouts. It can be confusing to know what is best for you and your garden.
If you haven't already, learn more about Buying Glamping Pods on our website for more information and assistance on how you can transform your garden with added space and a new structure.