Enchanted Creations – Recommended Glamping Pod Manufacturers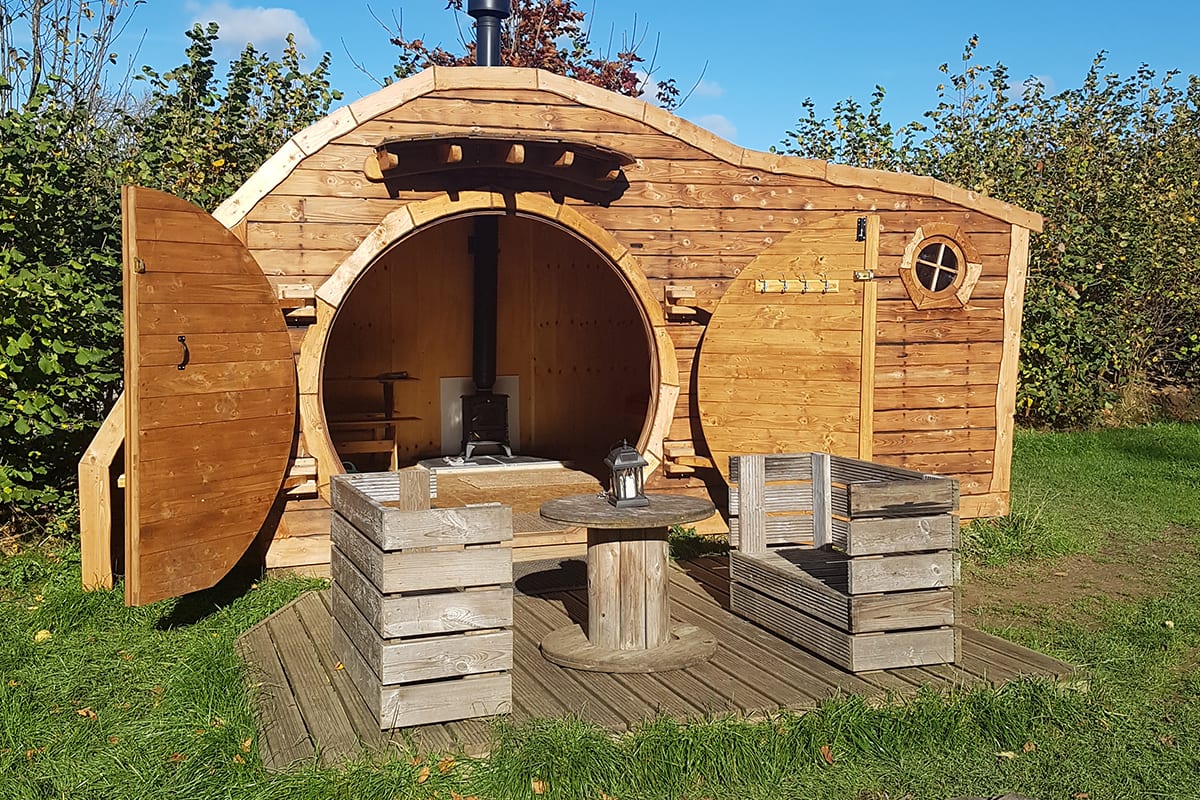 If you are interested in Glamping and you are from the UK, there are a range of different manufacturers to choose from. Many of these all offer different types of Pods with a range of different features and appliances etc.
In this blog, we are going to take a look at Enchanted Creations. One of the great glamping pod manufacturers that we recommend.
Introducing Enchanted Creations
A team of hard-working designers, engineers, craftsmen and craftswomen bounded together by their love for imagination and creativity. From the dedication that the team have towards providing high-quality Glamping Pods, to the skilled craftsmanship that the team have to offer, they have been providing the UK with some of the best Pods for a while now.
As time has gone on, the team has created a foundation of trust, with a promise to all clients of quality and respect towards their garden and ideas that they want to bring to reality. The like-minded family are committed to the principles in which they believe in.
What does Enchanted Creations bring to Glamping Pod Manufacturing?
Enchanted Creations brings a wide range of different Glamping Pods and Garden Pods to the table. From playhouses for children, to perfect Glamping retreats, there is a span of different options available to choose from. Here are a few examples:
These are highly-functional rooms that you can have in your garden. Enchanted Creations are open for creativity, offering a range of different ambitious facilities for the Pods. These include offices, gyms, cinemas, yoga studios and even more options, giving you a wide variety of facilities to choose from.
If you are looking for extra space, or even just a family area in your garden, then this could be perfect for you. From the wooden, sturdy designs that they have to offer, to the detail that comes with it, you cannot go wrong if you are looking for a Garden Pod. You can find more information about Garden Pods on their website page.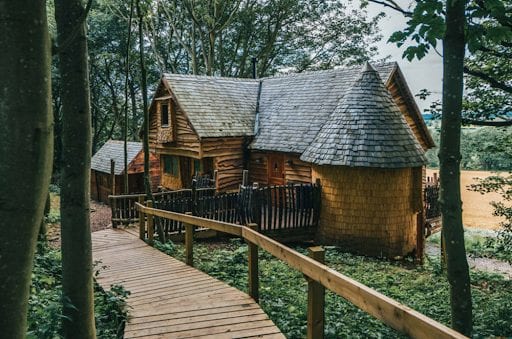 These are for those who are wanting to create unique holiday destinations in the UK. Their bespoke design service can help you create your glamping site centerpiece, your honeymoon glamping pod with a premium luxury feel.
Enchanted Creations can work with many different styles so it's really about testing your imagination. Their recent designs range from custom treehouses to bespoke units (exterior and interior) and even more traditional Glamping Pods. If you are wanting to create your own destination for weekends away, breaks, and getaways, then this is a perfect option for you. There is more information on Glamping Retreats at their website which goes into more detail.
If you have kids, or a family, then you will know how creative they like to be in the garden. Making dens, treehouses and playing around for hours. These are a great way to give your children a space to play in, with a range of different options being available for you to choose from.
You can imagine the look on your child's face when they see a beautiful treehouse in their garden, ready for them to climb up and play in. These Play Houses are truly a magical experience that Enchanted Creations have made.
Benefits of Working with Enchanted Creations
There are a wide range of benefits from working with Enchanted Creations. Of course, the variety of options available for you to choose from is a great benefit as it allows you to get creative with your Glamping Pods with many different designs and facilities that you could have.
Another benefit would be the fact that they give you a private consultation at the start of your Glamping journey. During their "meeting and exploration" you can tell their team any ideas that you have, and they will be delighted to see your vision.
The most important benefit of working with Enchanted Creations is that they will guide you through the planning process, which includes land and regulations. This is the stage that many are left unsure as to what to do. It can be challenging, so it is great to know that you have a team behind your back to help you.
How We Can Help You Throughout This Process
Choosing the right Glamping Pod can be a difficult task, especially considering the range of different options available that companies such as Enchanted Creations have to offer. We have a guide available to help you with Buying Glamping Pods that can really benefit you throughout the process.